A boy, witnessing a troubling incident at school, whipped out his phone and began to record. He sent the disturbing footage to his mom, who shared it on Facebook. When police contacted her, she deleted the post but was arrested and thrown in jail anyway.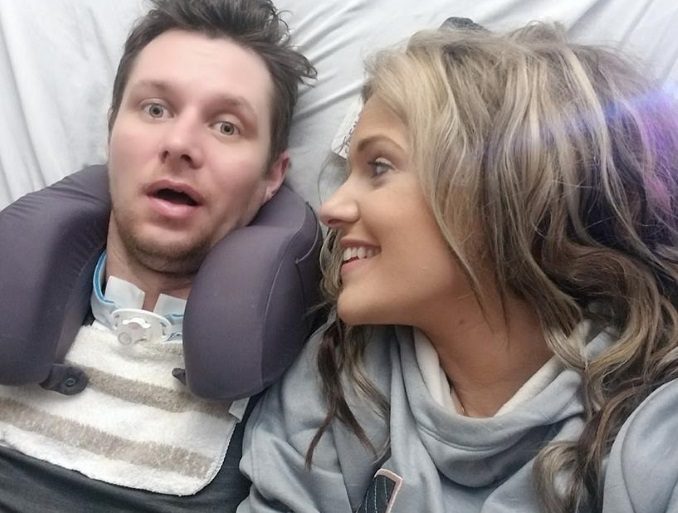 Maegan Adkins-Barras, a 32-year-old Louisiana mother-of-three whose husband Josh is in a coma, has her hands full. Josh suffered a traumatic brain injury, leaving him nonverbal, bedbound, and unable to follow commands, according to a GoFundMe set up to help pay for his costly care. So, Maegan virtually functions as a single mother of their three children. And, she's had concerns about their school system.
Those concerns were amplified when her son sent her a video from Acadiana High School in Lafayette, where he is a student. After seeing the footage her son recorded, Maegan "posted it to Facebook as apparent commentary to note what's going on in the school," Heavy reported. According to her friends, Maegan was concerned about what happened at the school and questioned the response from officials.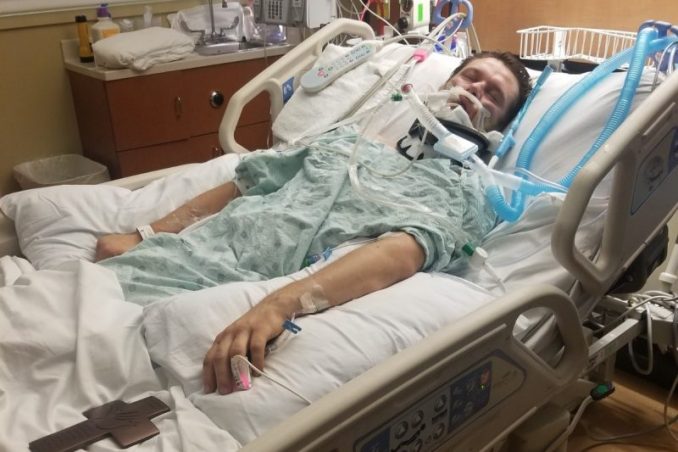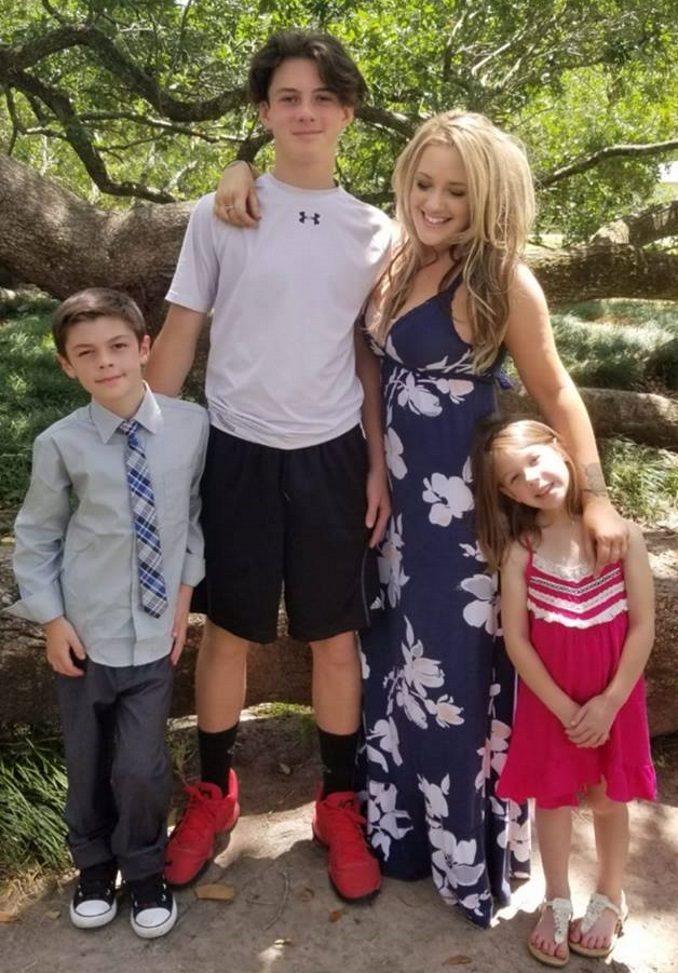 In the clip, two teenagers are fighting at the high school at approximately 10 am on a Tuesday. During the violent brawl, which Maegan's son was not involved in, one of the young men appears to hit his head on a concrete bench, according to KLFY. The video, although disturbing, is not nearly as graphic and objectionable as many others shared on social media every day.
When you see the clip, you might think the worst, but the boy is reportedly fine. He showed signs of a possible concussion, and paramedics were called. He was checked out by doctors and is back home, according to Scott Police Chief Chad Leger. Both boys were later charged for committing a crime, but shockingly, so was Maegan.
The juvenile in the white shirt was charged with second-degree battery, and the other boy was charged with disturbing the peace by fighting. They both also face punishment from the school district. While the consequences against the students are understandable, many feel those against Maegan are not.
When an Acadiana High school resource officer learned of the video's existence, he contacted Maegan, The Acadiana Advocate reported. She removed the Facebook post, but he arrested her anyway. She was charged with unlawful posting criminal activity for notoriety and publicity, a crime in Louisiana, and thrown in jail, booked into the Lafayette Parish Correctional Center without bond.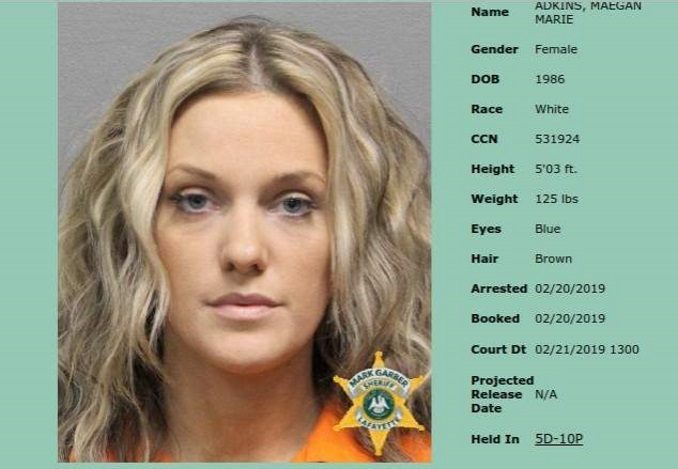 Scott Police announced Maegan's arrest on Facebook and posted her mugshot. "Parents who receive information concerning criminal activity on school campuses are urged to contact their local police department or school administration. Posting videos and photos of illegal activity on social media is against the law," they wrote, warning that violators could be fined up to $500, imprisoned for as many as six months, or both.
The Louisiana law Maegan "broke" states it is "unlawful for a person who is either a principal or accessory to a crime to obtain an image of the commission of the crime using any camera, videotape, or any other image recording device and to transfer that image obtained during the commission of the crime by the use of a computer online service." But, there's one big problem.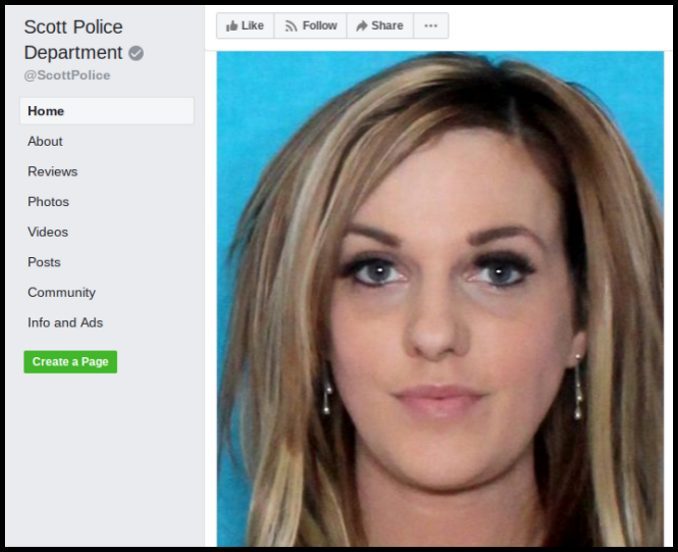 Although Maegan Adkins-Barras was released after spending the night in jail, her civil rights may have been violated, according to Franz Borghardt, a criminal defense attorney who taught criminal litigation at the LSU Law School. The law Maegan allegedly broke applies only to "a person who is either a principal or accessory to a crime," which presents a significant problem for police since Maegan was neither, according to Borghardt.
"They're going to have to either establish that she was a principal or accessory to the fight … that she was there and somehow started or encouraged the fight," Borghardt explained. "They'll [also] have to establish that she posted it to social media [for] notoriety or publicity," he added. "Just because you post something on social media doesn't mean you're looking for that. You can share ideas and thoughts. I think they'll have a serious constitutional problem," Borghardt furthered, saying it "smells of desperation."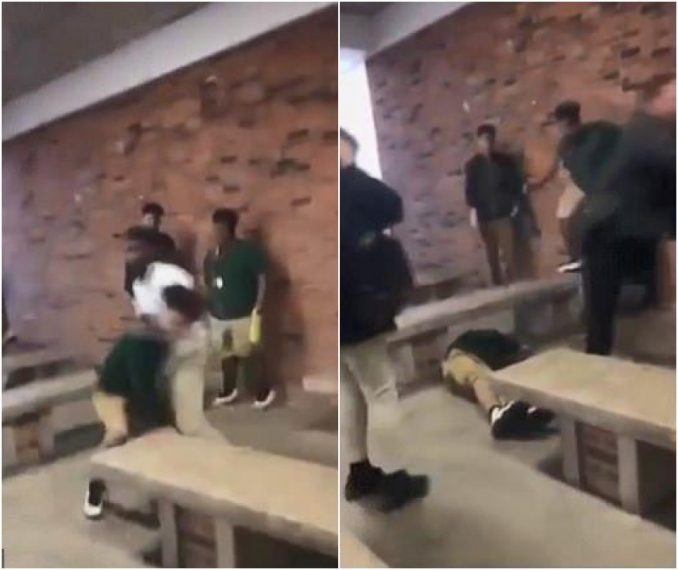 Attorney Scott Sternberg, who handles First Amendment and media cases, is also concerned about Maegan's arrest. "She obtained the video lawfully," he said. "This is something we do all the time for the media. If we obtained this video, there's a good chance we would post it. That concerns me. This sets up an extremely difficult precedent that somebody could be arrested for posting a video they lawfully obtained."
Adding that he's "100 percent sure that the idea behind this law was not to present a First Amendment problem," he explained, "It was to deter criminal activity. I don't see how arresting someone who wasn't a principal or accessory to a crime deters. It's extremely suspect." Indeed, the law was passed due to a rising trend where people commit and record a crime, then post it on the internet to "gain notoriety." That's not what happened here.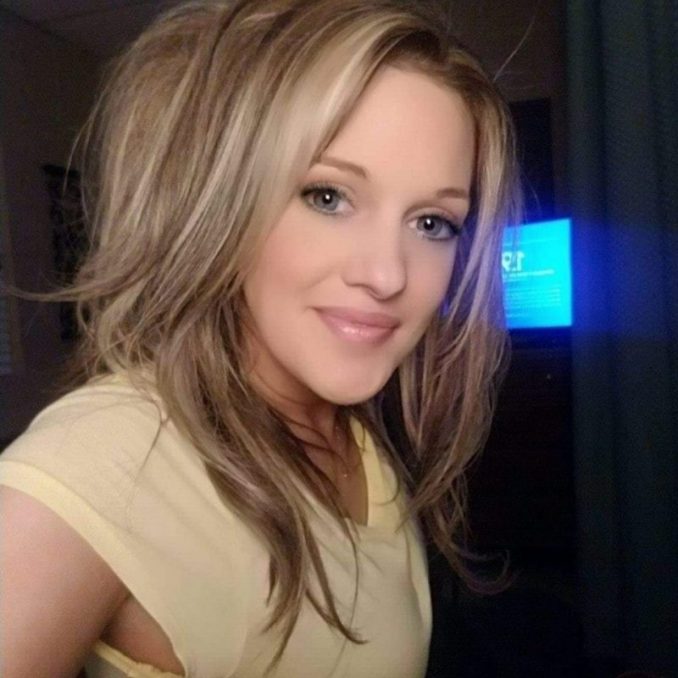 Kirk Piccione, a criminal defense lawyer, warned that the Scott Police Department could be liable for false arrest since there is no evidence that Maegan Adkins-Barras was a principal or an accessory and no reasonable person could agree that probable cause existed. But, Police Chief Leger said he's not concerned about a lawsuit.
"Anybody can sue anybody for anything these days," Leger said. "Is it something that concerns me? No. Is it something that can happen? Yes." But, perhaps he should be worried. The general consensus is that the Scott Police Department misapplied the law. Maegan's arrest hurts the community's trust and faith in local law enforcement, and any good police chief would see that as a problem.