A vibrant 19-year-old girl flew home from college to spend her birthday with her family. Days after she arrived, the teen who showed no signs of any health problems was dead — and her mom has since issued a warning.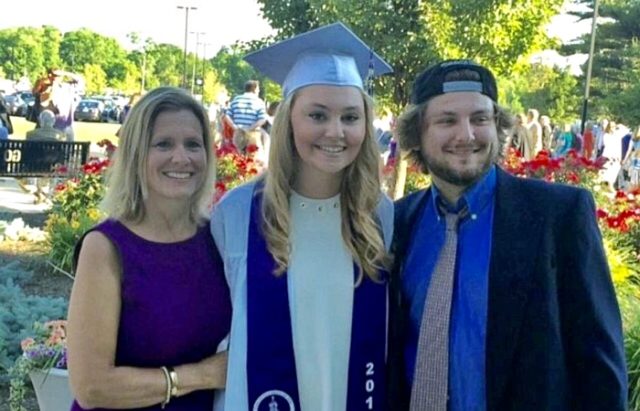 Madalyn "Maddy" Massabni had a promising future ahead of her as she etched out her career while studying fashion at Lynn University in Florida. She had dreams of becoming a runway organizer backstage at fashion shows and learning firsthand from professional designers. Of course, she wouldn't let her big plans interfere with her close relationship with her family.
Maddy took a break from her studies to fly back to her home in Rumson, New Jersey, to spend her 19th birthday with her mom and brother. Shortly after she arrived, though, tragedy struck. Her family is desperate to warn others of the tale-tell signs, hoping to prevent others from experiencing the heartbreak they endured.
When Maddy arrived, she and her mother, Dawn Massabni, went out to dinner together, ABC News reported. Not long into their evening, the teen complained that she wasn't feeling well, so the pair went home. Maddy went to bed in the hopes that she would feel better in the morning. However, her mother says this was a mistake.
"I said, 'We'll go to the doctor first thing in the morning,'" Dawn recalled. "The next morning she could hardly respond to me and she couldn't speak. I don't even know if she knew who I was and I called 911 right away."
Dawn says the paramedics rushed to her home, but by this point, Maddy had already suffered a seizure. Tragically, the otherwise healthy teen girl had a heart attack as her mother pleaded for her to hang on.
"I was holding her and she looked at me and closed her eyes … I was yelling, 'I love you so much. Please don't leave me,'" Dawn Massabni said. "She had a heart attack in my arms and stopped breathing."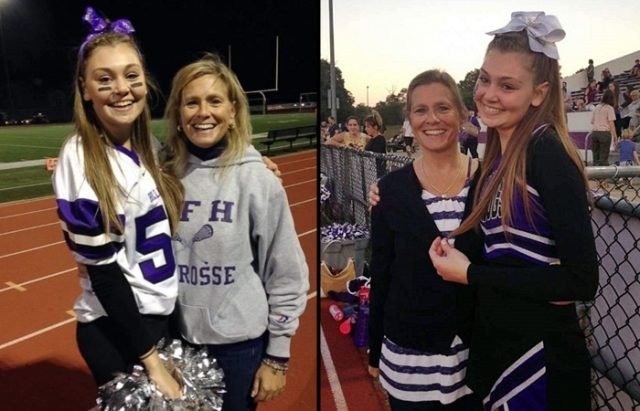 Maddy was rushed to the hospital, where doctors placed her on a ventilator in an effort to keep her alive. Although they believed she might have been given a second chance, her health suddenly took a terrifying turn. Just three days after her 19th birthday, her family made the difficult decision to remove her from life support. The family later revealed what medical experts deemed the cause of Maddy's untimely death.
Maddy was diagnosed with Toxic Shock Syndrome (TSS), which is caused by a bacterial infection. While contracting the deadly bacteria is rare, the disease is often times linked to tampon usage. This makes women who use tampons at a higher risk of contracting TSS, but men and children are also at risk of developing the infection through superficial or surgical wounds.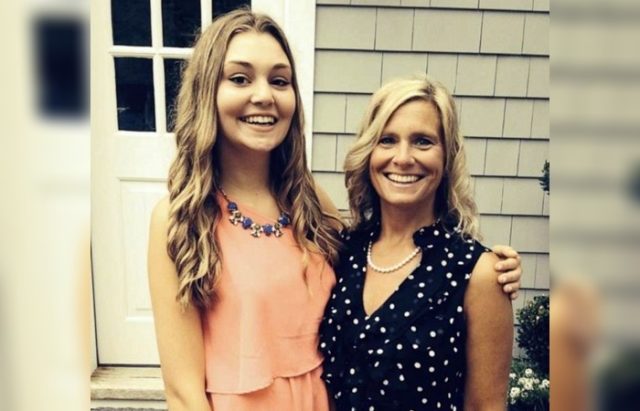 Maddy's family has been devastated by her passing. Her brother, Georgie, explained that it was extremely difficult to go on with everyday things, but he hopes she would be proud of how much they've accomplished.
"The three of us were very close, extremely close. She would talk to Georgie several times a day. They did everything together," Dawn Massabni said. "He had to say goodbye to his sister. I don't know how he graduated, but he did. He went on to grad school and when I asked him, 'Why?' He said, 'I want to make Maddy proud.'"
Dawn is now advocating for awareness so that others can spot the signs of TSS before it's too late. Common symptoms include low blood pressure, fever, a rash on the palms, body aches, vomiting, diarrhea, and confusion. In honor of her daughter, Dawn has established the Don't Shock Me foundation, which spreads information regarding the infection.
Some precautions that can reduce the risk of contracting TSS include using lower absorbency tampons, changing tampons every 4 to 8 hours, alternating tampon usage with menstrual pads, and seeking medical attention at the first symptoms of TSS.
Dawn says that if Maddy had pulled through, she would be spreading awareness so that others could be saved. As such, her family is hoping that sharing Maddy's story will not only give inspiration to others but save lives as well.