When an intruder broke into a senior citizen complex, he thought he had chosen an easy target. What he soon discovered is that he was no match for the tiny elderly woman who lives there.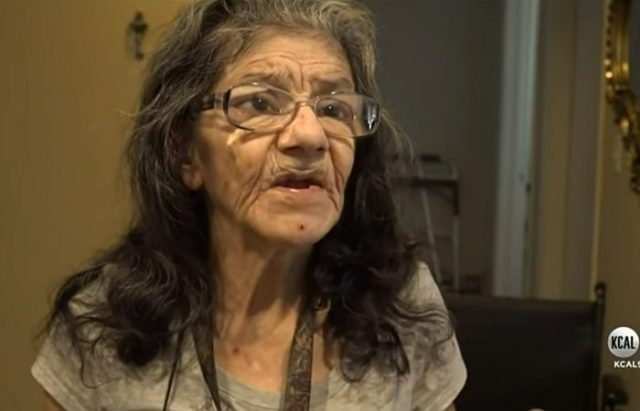 Since Lorenza Marrujo is only 4-foot-11 and weighs in at 100 pounds, the 67-year-old woman would appear to be completely helpless when it comes to self-defense. However, her petite and frail exterior is merely a facade, and one presumptuous criminal would soon learn this the hard way.
When Donald Robert Prestwood, 58, broke into the senior citizen complex in Fontana, California, he had the rotten luck of entering through Marrujo's apartment. As soon as she heard the commotion, the elderly resident greeted the intruder by giving him a taste of her background — 26 years of martial arts training.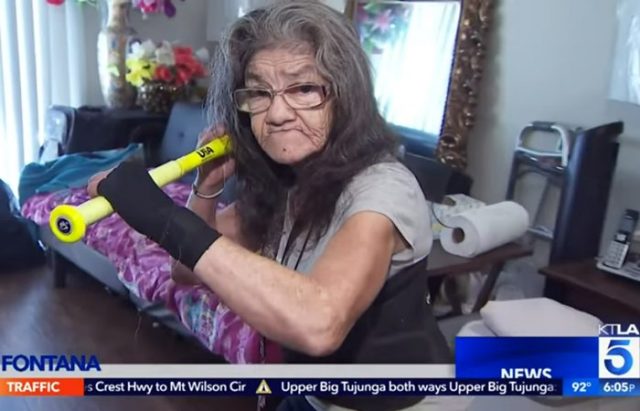 Marrujo, who likes to be called "Ninja Lady," trained in jiu-jitsu from 1981 to 2007, earning her black belt along the way. She even worked as a security guard while battling homelessness for 30 years. So, when an opponent stumbled into her apartment, everything the elderly woman had learned over her lifetime came flooding back to her.
"I said, 'Back off or I will have to hurt you,'" Lorenza Marrujo told The Sun.
Hoping for an easier target, Prestwood turned and headed out the door. However, Marrujo then heard screams coming from down the hall. The intruder had broken through the apartment door belonging to her friend, Elizabeth McCray, and had grabbed her and shoved her to the floor. At that moment, Marrujo wasn't willing to give him any more chances.
"I didn't expect that little lady would be that brave," McCray said of her friend. "I said, 'Could you be careful, he's gonna kill us.' She said, 'Not tonight.'"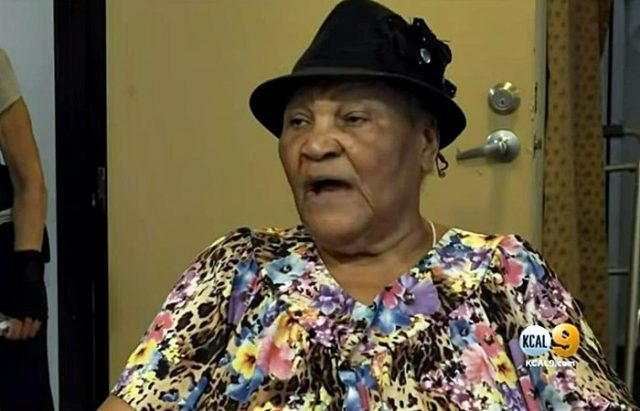 Marrujo says she ran up to Prestwood and swept her leg into the leg of the 5-foot-10-inch, 170-pound man, causing him to fall to the floor. When Prestwood grabbed McCray, who is lovingly referred to as "Mama Liz", Marrujo invoked one of her favorite tactics.
"I had to bend his fingers back … to get him off her. He was screaming because that's one of my techniques, the bent fingers. Then I went 'boom' with my elbow twice in his sternum," Marrujo said, demonstrating a sharp, nasty jab.
Lorenza Marrujo then placed one knee on Prestwood's chest and the other on his neck before grabbing his mouth with her hand. Next, she grabbed McCray's cane and used it to subdue the intruder, CBS News reports.
"I squeezed myself between her and him. I put Mama on the side, and I jumped on him and I was punching him and everything, and I had the cane against his throat."Marrujo said. "My knee was on his chest. My other knee was on his throat. I had his jaw and I was aiming for his eye."
With the intruder restrained, Lorenza Marrujo says that she then switched positions to hold Prestwood down with her hands because she didn't want to kill him.
"He lifted up and tried to twist my hand, but at the same time, I twisted his and turned it around real fast and he was saying, 'You're hurting me, you're hurting me,'" Marrujo recalled. "And I said, 'I don't care. I don't care what happens to you. You had no right to hurt an elderly person.'"
McCray still can't believe the ability that her friend concealed all these years. With a chuckle, she confirmed everything that Marrujo said.
"Jesus was here and gave her power," McCray said. "I wouldn't think a little lady would have the power to do this."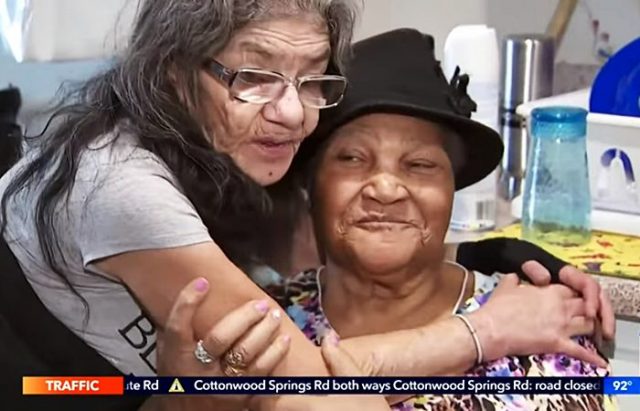 "Mama Liz" McCray was treated at the hospital for minor injuries before being released the next day. Prestwood was arrested and charged with elder abuse. Thanks to Lorenza Marrujo detaining him, police were able to take him into custody without any issue.
After the harrowing ordeal, Marrujo said she isn't planning on retiring her technique anytime soon. In fact, she said she is hoping to hone her skills so that she can be ready to defend herself and her friends from anyone else who sees elderly residents as easy prey.