What should have been a fun visit at a friend's house took a horrific turn for a 6-year-old girl when she was mauled while innocently getting ready to play a game. The child's injuries were so horrific, she needed over 1,000 stitches and doctors said she "won't be able to smile again." Now, her story is serving as a warning.
Lily Norton, the 6-year-old daughter of Leo and Dorothy Norton of Chesterville, Maine, was at a friend's house for a playdate on a Saturday when what should have been a fun-filled day took an unexpected and terrifying turn. It all began when Lily and her friend sat down to play cards in the kitchen and the friend's mom walked out of the room, leaving the girls alone.
The other little girl also got up from the table and left the room, and that's when a nightmare unfolded. With Lily in the kitchen all alone, a pit bull mastiff that the friend's mom was dogsitting pounced on the little girl, grabbing her by the face with its powerful jaws. Lily's face was ferociously mauled until her friend reentered the room, saw what was happening, and screamed for help.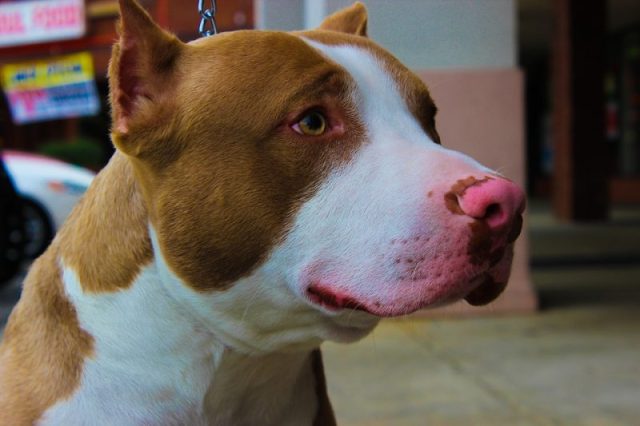 "They were going to play cards at the table, so she sat down at the table, the friend went and got the cards, and then as soon as the friend walked back in the room, she screamed to her mom because the dog had Lily in her mouth," Dorothy Norton explained, according to The Blaze. Lily was freed from the animal's grasp, but sadly, it was too late, and the damage was done.
Lily was rushed to a nearby hospital, where doctors determined that she needed to be flown by medical helicopter to Boston Children's Hospital due to the severity of her injuries. There, Lily underwent a nearly 12-hour emergency surgery, where she received over 1,000 stitches "from below her eyes all the way to under her chin" in an attempt to repair the profound injuries to her face from the vicious attack.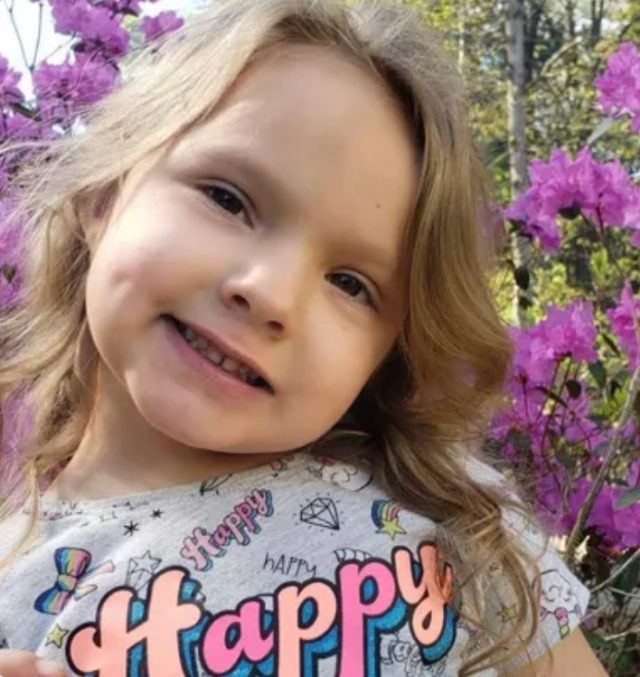 Unfortunately, doctors could only do so much. They warned that Lily may never smile again due to the extensive damage that the pit bull was able to do to her face with its powerful bite. "Her salivary glands aren't working," explained CJ Pitcher, a family friend. "And, doctors said she won't be able to smile again. Muscles are too damaged."
Adding insult to injury, Lily was having a difficult time in the hospital and struggling through her recovery, her mom said. "She kept trying to take the tube out, and that's not a good thing, so they had to tie her hands down, which is hard to see," Dorothy Norton recalled with Pitcher. Lily needed to be sedated for at least a week to prevent her from scratching her face as her injuries healed.
Pitcher's son Jackson launched a GoFundMe campaign to help raise money to "ease some of the expenses that this terrible tragedy" caused as Lily faced a long road to recovery. Wanting to warn others, the Pitchers decided to include a photo of Lily following the mauling, showing the condition she was still in even after her lengthy surgery. "Everybody hears about dog attacks, but they can't really picture in their head what that looks like," Pitcher said. "So, we put it up."
Sadly, Lily Norton's story isn't all that unique. Instead, the news is often flooded with similar stories, but in many cases, the victims are even worse off than Lily, often meeting their demise and succumbing to injuries received in dog attacks, especially when pit bulls are involved. Such was the case for an 81-year-old man who was mauled to death in front of his wife the same month Lily was attacked.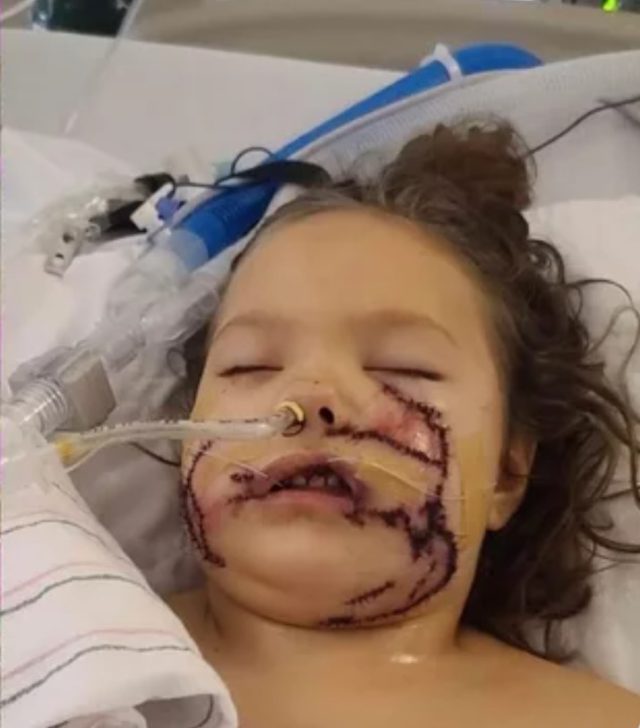 The month before Lily's attack, a 7-year-old Louisiana girl was mauled to death by a neighbor's pit bull, and in an unrelated attack that same month, an 11-year-old Georgia boy had 80% of his scalp and his ear ripped off when three pit bulls mauled him. In another horrific story, a neighbor's pitbull leaped into a golf cart and attacked a mother and her two children. In yet another terrifying tale, a woman who refused to send an aggressive pit bull to a shelter had her arms ripped off when the dog attacked her.
Perhaps one of the most horrific stories of all was that of a pit bull wearing a service vest mauling a toddler's face while at a restaurant, and then, the owner blamed the child. Indeed, regardless of how you feel about the breeds that fall under the "pit bull" umbrella, there is no short supply of stories regarding horrific attacks that cause severe injury and even cost victims their lives. Even longtime dog breeders have admitted to the dangers.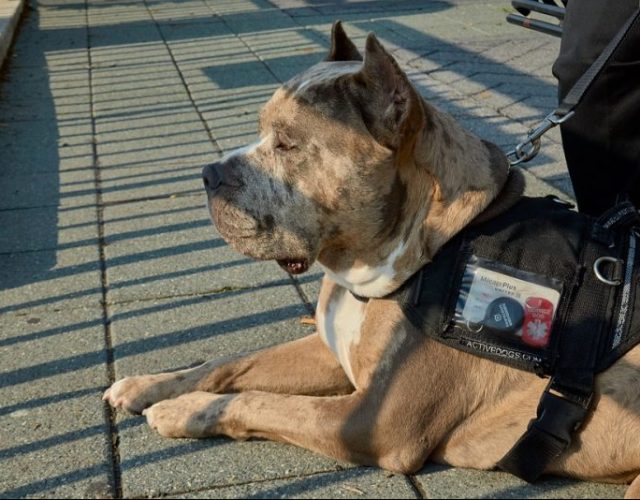 After a Tennessee family's two pit bulls mauled a toddler and baby to death and also attacked their mother, who survived unlike her children, Marlo Matthews, a longtime dog breeder, gave WREG-TV his opinion on owning pit bulls, "I know how loyal they can be. I know how loving they can be, but I also know how dangerous they can be," he said. "You are playing with your life when you have those in your house," Matthews warned. "Something may never happen, but when it does, will you then be like I should have got rid of this problem."
As for Lily Norton, she isn't holding any grudges against dogs in general. "She's so energetic. She loves to be outside, loves it. And she doesn't hate all dogs, at least that's what she told me," Dorothy Norton said of her daughter. "She just doesn't want to see that one again," the mother added. And, who could blame her? Lily seems to have the right idea, wanting to avoid the dangerous dog, which leads us to our final thought: Do you know what kind of dangers your child might be exposed to when visiting friends? It might be a question worth asking.