A driver heading down a treacherous wooded freeway spotted a little girl on the side of the road, barefoot and alone. She was frantically waving her arms in an effort to flag down someone for help. The driver pulled over, and the desperate girl led them to a horrible scene, far from where she was found.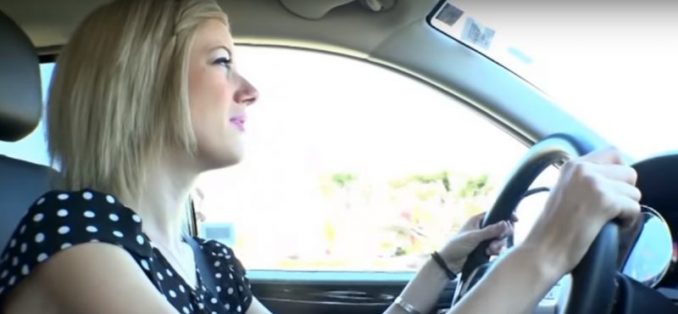 Angela Shymanski and her two children, 5-year-old Lexi Shymanski and 10-week-old Peter, were returning from vacation and driving through the Canadian Rockies. She played soft lullaby music so that her kids could go to sleep, but the mother nodded off as well. "It is a day I'll never forget, and I'm still astounded at what happened," Angela said.
The family's car careened off the road at highway speed, through trees and gravel, and plunged down a 40-foot embankment outside the mountainous town of Jasper in western Alberta, Canada, NY Daily News reported. The crash knocked Lexi out, and when she awoke, she saw her mother hunched over the wheel and her brother was crying. "My mommy was asleep," Lexi said.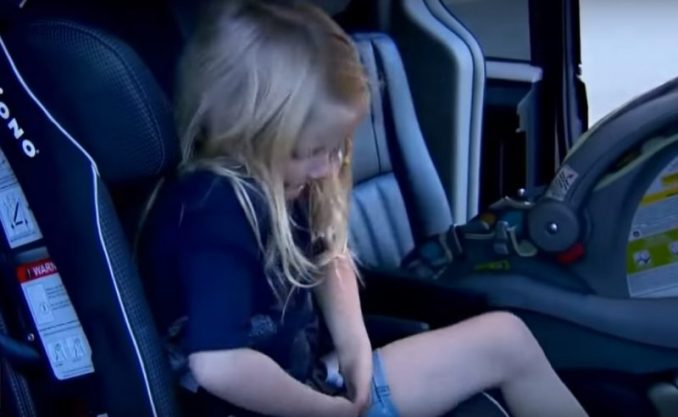 Knowing that the car could not be seen by other drivers, as they were down a steep embankment, little Lexi Shymanski did the unthinkable for a child her size. She was strapped tight in a five-point harnessed car seat, but somehow, she managed to free herself from the restraints and ultimately got out of the car. "I had to kick open my door," she said.
"It's crazy," her mother Angela Shymanski told Metro. "I only can remember one or two times where she got out of her five-point harness previously. She somehow got out, adrenaline or whatever, and barefoot hiked up the embankment."
The barefoot girl climbed the rugged terrain to get to the highway above and waved down a vehicle to help her family. Miraculously, one of the drivers who stopped for her was a paramedic. The fact that the good Samaritan was medically trained for emergencies is likely what saved Angela's life or at least prevented her from being permanently paralyzed.
"He stayed with me until I regained consciousness and I could see Lexi lying down next to the highway and that someone else had the baby," Angela said. "It took him five tries before he could get cell service to call 911," she recalled.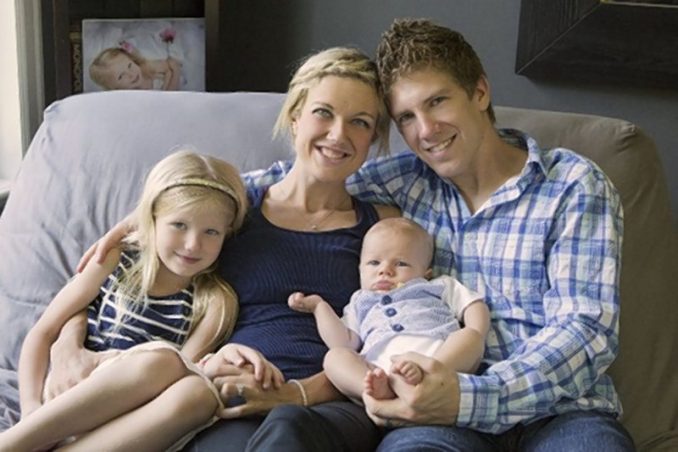 The off-duty paramedic knew that moving Angela's body could result in paralysis. The average individual could have made the mistake of trying to pull her out, which would have been tragic. The family was taken by ambulance to Seton-Jasper Healthcare Centre. Angela and Lexi were later airlifted to the University of Alberta Hospital in Edmonton. Peter was taken by ground ambulance and arrived later that night.
Angela broke her back in at least two places and had significant internal bleeding. She needed to have her spleen removed and other organs repaired. Peter underwent neurosurgery to alleviate swelling in his brain. Miraculously, Lexi had nothing but a scratch on her chin.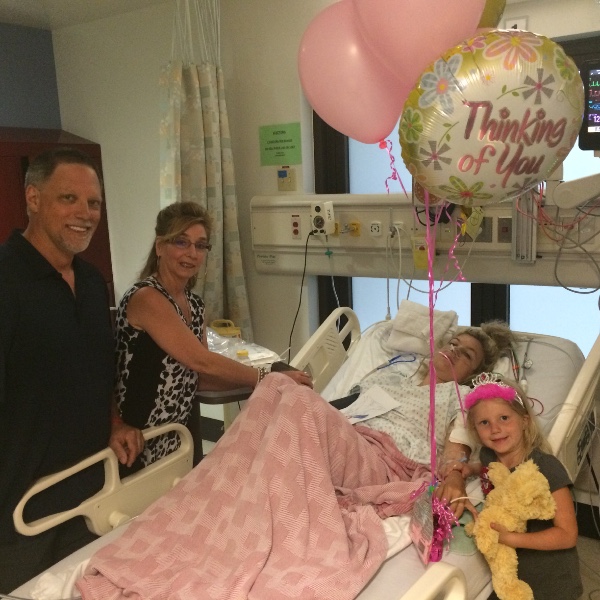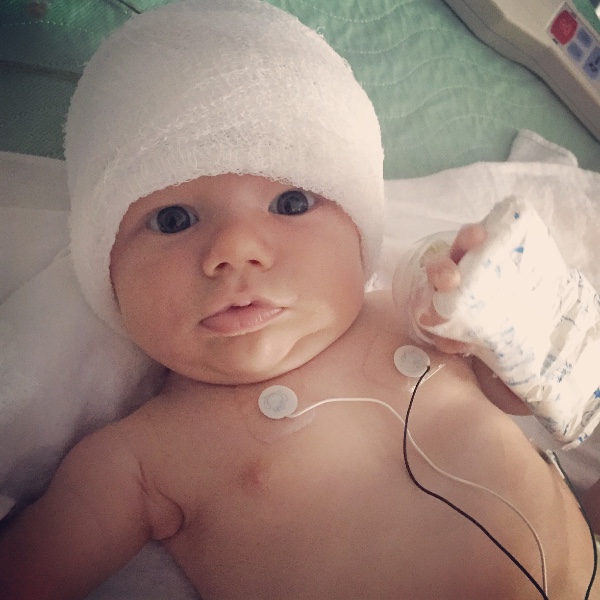 If the quick-thinking girl hadn't sought help as fast as she did, her mom and brother may have suffered dire consequences. Everyone was amazed by what Lexi had done. The family survived because of the little girl's brave climb to get help. "Superheroes come in all shapes and sizes, and Lexi was our superhero that day," Angela said.
She's rightfully being hailed a hero for her courage to get help for her mom and brother. "It was only because [Lexi] came up and flagged people down that anybody would have stopped," Angela said. "It's crazy because the guy who came to see us in the hospital, he said the medics and the firemen needed ropes to get up and down that embankment, and she did it barefoot."
The family is expected to make a full recovery, thanks to Lexi Shymanski and a good Samaritan, who was in the right place at the right time. However, little Lexi appears "blissfully unaware" of her lifesaving actions. "She just doesn't know what it means," her mother said. "She's just 5 years old and so happy to be home and playing with her dog and her ducks."
When Lexi was asked what made her decide to climb that embankment, she simply replied, "I thought, 'What would Mommy say if she was awake … Mommy would say go get help,'" CBC reported. The next superhero has arrived, and her name is Lexi. She is braver than most adults could ever hope to be.