Officer Lesley Zerebny was shot and killed in the line of duty. The man who took her life also stripped her newborn daughter of a mother. Officer Zerebny's husband thought things couldn't possibly get any harder with having to raise their baby on his own, but then a 32-pound delivery showed up at his door.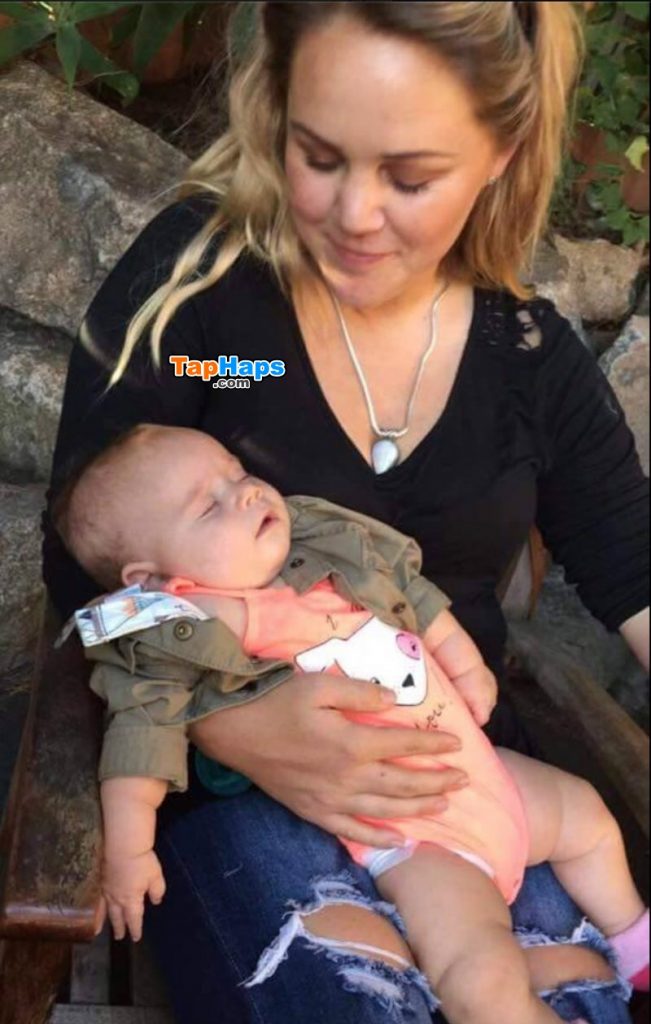 Several California mothers have taken it upon themselves to help a baby whose police officer mother was shot and killed in Palm Springs. Officer Lesley Zerebny, 27, was responding to a domestic disturbance call when she was shot, along with two fellow officers, one of whom also died.
Officer Zerebny had been with the Palm Springs Police Department for a year and a half and had just returned to duty following maternity leave when she was killed. The man who shot her, 26-year-old John Felix, was later apprehended following a shootout with police.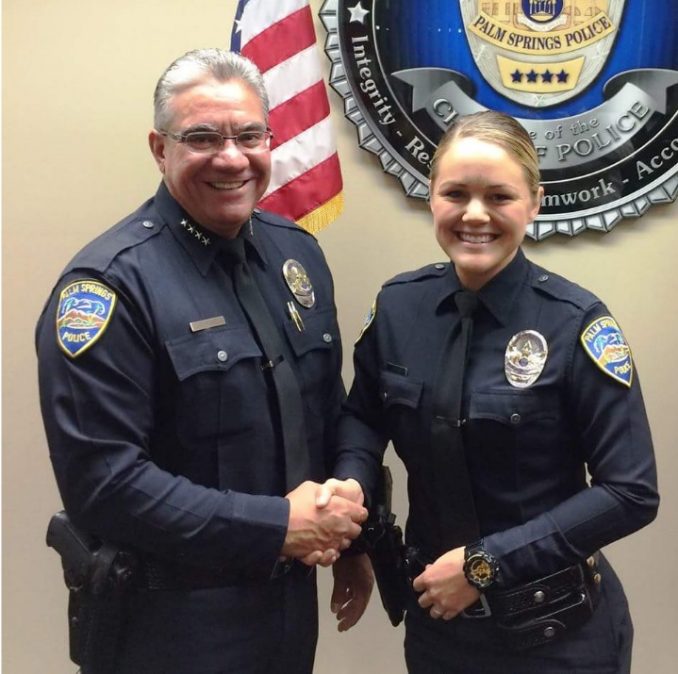 Felix also murdered Zerebny's partner, Jose Gilbert Vega, a 35-year veteran of the force who was set to retire soon. Zerebny and Vega were speaking with Felix through a screen door at his home when he suddenly opened fire with a rifle. The incident marked the first time since 1962 that a Palm Springs police officer had been killed in the line of duty.
With Officer Zerebny's family still reeling from the unexpected tragedy, a 32-pound delivery arrived in their mailbox. It came from a group of mothers who heard her story and felt compelled to help in any way possible. As it turned out, their means of lending a hand was incredibly impactful for Zerebny's husband and baby girl, Cora.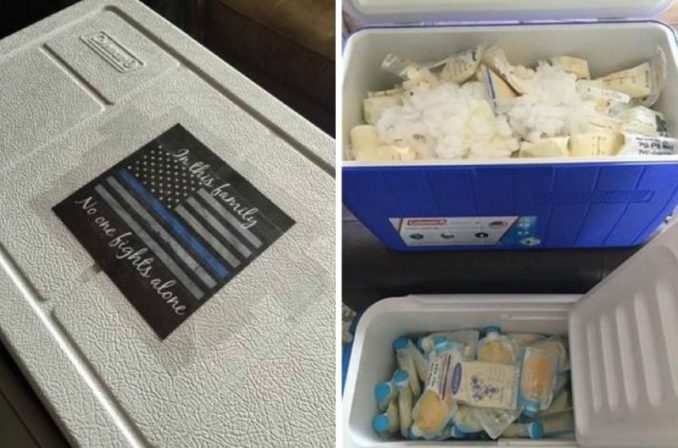 According to KTVU, three days after her death, more than 500 ounces of breast milk were donated to Zerebny's family. It came from a group of women from the Monterey area in Northern California.
The effort was led by a woman identified only as Ashley, who saw a call for prayers on social media and inquired about whether the family could make use of donated breast milk. She was told that yes, it could be helpful, and within a day, a month's worth of milk was delivered in coolers.
"This effort started on social media when a family member posted asking for prayers. That family member happened to be in the Monterey area and when a local woman named Ashley asked if donated breast milk could help, she said yes and then this incredible effort got underway," reported KTVU. Before long, "more than 500 ounces of breast milk from moms [in] the Monterey area were delivered to that family member to take back to Cora."
Ashley said that she didn't want any credit, she "just wanted to do a good thing in a bad situation." And, that much she has certainly done. It is thanks to the kindness of strangers like Ashley and the other mothers who donated their breast milk to baby Cora that Officer Zerebny's family will ultimately get through this time of unspeakable grief after her loss. Please keep them in your thoughts and prayers.