After lawmakers put a cop-killer's death sentence in jeopardy, the widow of the slain police officer broke her silence and decided it was time to step in.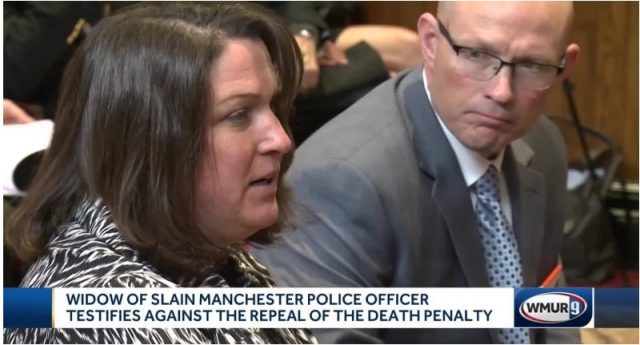 As the anti-cop sentiment grew across the country, many politicians decided to side with the movement by promising to defund the police departments or do away with the death penalty. That's what happened in New Hampshire, where convicted cop-killer Michael "Stix" Addison's death sentence was put in jeopardy by lawmakers looking to do away with capital punishment.
Addison was convicted of shooting Manchester Police Officer Micheal Briggs in the head in 2006. According to the Union Leader, "Ordered to stop three times by a uniformed bicycle patrol officer in a well-lit alley, Michael K. 'Stix' Addison waited until Officer Michael L. Briggs got within one foot of him when he wheeled around and fatally shot Briggs once in the head, police and prosecutors said."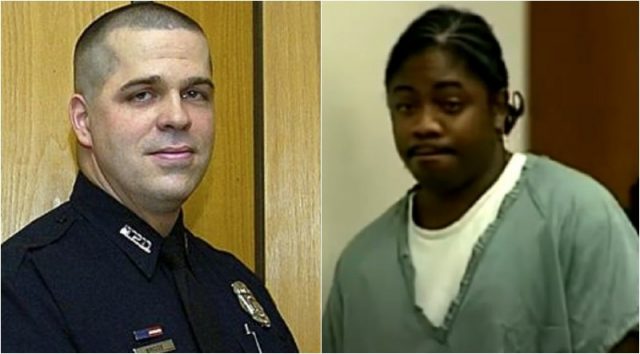 In an odd twist, it was later discovered Officer Briggs had once saved Micheal Addison's life, following a shooting in 2003. Briggs, who was 35-years-old at the time of his death, was a former Marine and a corrections officer, and he was the father of two sons. His widow, Laura Briggs, stayed out of the limelight during Addison's trial and subsequent appeals, but that all changed when politicians decided it was time to repeal the state's death penalty.
"The widow of a slain Manchester police officer spoke against repealing New Hampshire's death penalty in part because her son is now working in law enforcement," Concord Monitor reported. "Laura Briggs has largely stayed out of the public debate over capital murder since her husband, Officer Michael Briggs, was shot to death… but she told the Senate Judiciary Committee he would have opposed a repeal bill that passed the House."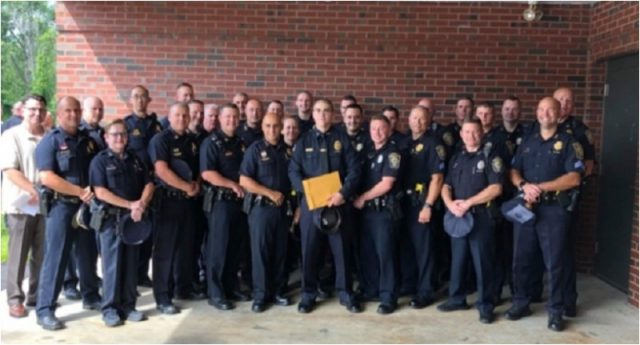 "Mike was a good person. He went to work, he was a good dad. He wasn't perfect. Nobody is, but he was definitely a genuinely good person," the police widow said of her late husband. "He wasn't the kind of person you'd speak for, but I'm going to speak for him today because I know he was for the death penalty. Now that my son is working in law enforcement, I would like to know that if anything happened to him, he would get fair justice," she continued. "The death penalty is about protecting society from evil. It's not about an eye-for-an-eye or revenge. It's about protecting our society from evil people that do evil things."
As New Hampshire was gaining political support to repeal the death penalty, the fate of cop-killer Addison, who remained the only prisoner on death row, hung in the balance. Laura Briggs came forward hoping to pressure those writing the repeal to not make it retroactive and keep Addison's death penalty sentence intact. "She does not want Michael Addison to get a pass," former Attorney General Kelli Ayotte said.
It appears Laura Briggs, putting a face to the horrendous slaying of her husband, had an effect on those lawmakers pushing to repeal New Hampshire's death penalty. A few weeks after she testified, New Hampshire repealed the death penalty, but the new law came with a huge caveat about the lone cop-killer sitting on death row.
The lawmakers did not make the repeal retroactive, which meant Micheal Addison's sentence was not overturned, and he would remain a prisoner, sitting alone on New Hampshire's death row. However, there are those like New Hampshire attorney Andru Volinsky who say Addison's death sentence "was influenced by racism" and was "in part a symptom of America's systemic racism."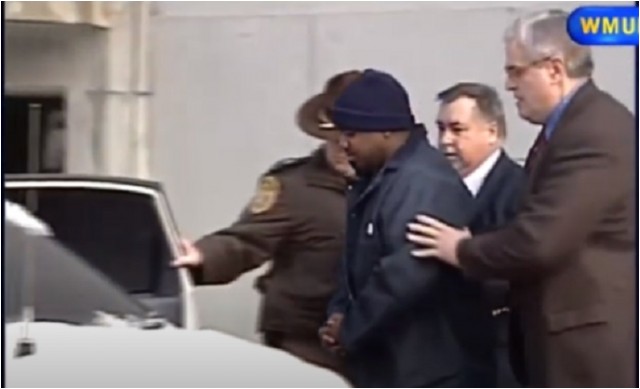 New Hampshire Governor Chris Sununu weighed in. "Let me be very clear: I will never support commuting the sentence of a convicted cop killer like Michael Addison," he said. "I think it sends the absolutely wrong message that when you have a convicted cop killer, you're going to now decide that you would commute his sentence. I would never support that."
Laura Briggs' testimony reminded lawmakers of the heinous crime her family endured. Since Addison has exhausted all appeals, the cop-killer will most probably sit for decades on death row as New Hampshire hasn't executed a prisoner since 1939. Regardless, the police widow had an impact. She may have lost one battle, as the state repealed capital punishment, but Laura Briggs won another, more personal war in keeping the man who murdered her husband on death row.