When a popular fitness influencer shared a photo of herself wearing an orange and pink neon bikini while cradling her baby, some social media users examined the image and accused her of child endangerment.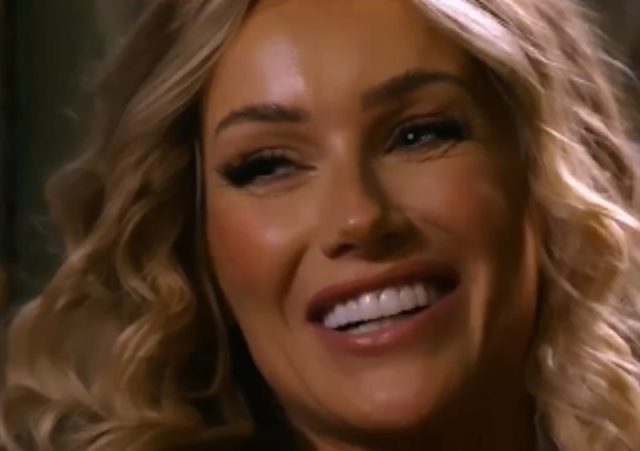 Laura Anderson gave birth to her daughter Bonnie in 2022 after appearing on the British reality show Love Island UK in 2019. Many of her Instagram followers chastised the proud mother when she uploaded several images of her new baby from a relaxing holiday trip to Dubai.
The new mom can be seen in the photos wearing an orange and pink neon bikini and holding her precious daughter on the sand. Anderson is wearing a black visor for sun protection, while Bonnie is sporting a white floppy hat and orange sunglasses.
The innocent-looking photographs were analyzed by social media users who claimed that the infant was "red" from sun exposure and that Bonnie had been "sunburnt" by the searing desert heat. Anderson sought to mitigate the damage by deleting the comments on her Instagram post, but not before they were discovered and spread online.
"Face looks red on baby but nice shot enjoys," one wrote, The Sun reported.
Some of the remarks accused Anderson of placing her baby in danger. While many suggested that she should have used sunscreen on Bonnie, sunscreen is not recommended for infants under the age of six months in Australia.
"Poor baby, sunburns are so painful… risk of cancer!" one netizen opined.
According to the Cancer Council, "babies aged under six months have highly absorptive skin", the website explains. The Australasian College of Dermatologists recommends minimizing the use of sunscreen.
Many of Anderson's followers were quick to defend the new mom, claiming the "nasty comments" were inappropriate and telling the critics to back off.
"Give this beautiful lady a break guys she knows what she doing so please stop with the nasty comments and be nice," one said.

"Women who come here to comment on someone's else baby … I have one question – who asked you??!! Mind your own business ladies," another agreed.
Other commenters completely ignored the controversy that developed on the post and gave the fitness influencer praise for her fabulous post-baby body.
"Jesus Christ how have you got your body back so quick," one asked.

"U look amazing… fair play to you!" a second added.

"Omg how did you get your figure back so fast ? Breastfeeding? You look amazing," a third chimed in.
This wasn't the first time Anderson was attacked by critics, nor is it likely to be the last. She got blasted after giving birth to her daughter and posing for a photo while breastfeeding. The former reality star appeared naked while feeding her daughter. The new mom sat in a comfy armchair in Bonnie's nursery, where the newborn rested on a pillow and under a blanket with her name embroidered on it.
In the breastfeeding photo, Laura Anderson had her hair perfectly groomed and makeup on. She appeared to be well-rested. However, social media users found a reason to criticize the former reality star.
"Really? OMG keep it real will you?!!!" one netizen posted about the breastfeeding pic. "For all the moms who don't have time for professional makeup artists hairdressers and time to pose you have no idea what these kinds of pictures do to women."

Another wrote, "Why do I feel that having a baby and breastfeeding is an excuse for celebrities to show their naked body and self-promote? This is as fake as it gets!"
Laura Anderson and her ex-partner, Gary Lucy, split before Bonnie was born after meeting on the popular UK reality show Celebs Go Dating. The new parents played out in public their on-again, off-again relationship. The couple was slammed for using their rocky relationship as another way the ex-reality stars tried to stay relevant and boost their social media profiles.