A teen, who "fancied himself a rapper," bragged about killing another rapper in a song. However, he cried "like a baby who lost his pacifier" when he came face to face with the long arm of the law.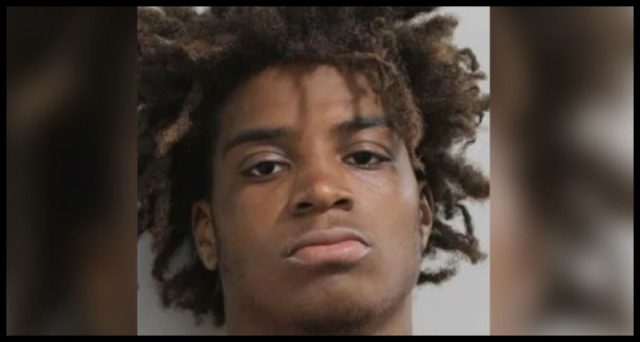 La'Darion Chandler was just eleven years old the first time he got in trouble with the law and was detained in a juvenile detention facility. By the time he was nineteen, the self-proclaimed rapper had graduated to first-degree murder charges. Polk County Sheriff Grady Judd, who has been dubbed "America's sheriff," outlined the details of Chandler's arrest in a media briefing, CBS12 News reported.
"He's not much of a rapper," said Sheriff Judd of Chandler. "But, he's a stupid rapper." The brash sheriff said that a 33-year-old man had been shot in the back within the Secret Cove subdivision in Lakeland, a city in central Florida. The man, identified as John McGee, was transported to a hospital in stable but critical condition. Unfortunately, he died from his injuries weeks later.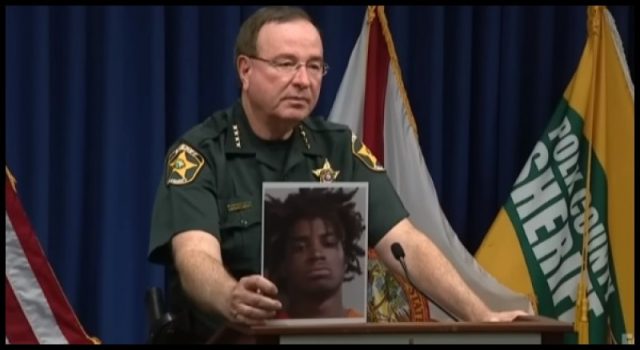 McGee, who had been released from prison after four years, was a known gang member and was nicknamed "Bang Bang," according to Sheriff Judd. McGee refused to take the medicine provided to him by the hospital and also refused to cooperate with the police investigation before he died.
Investigators tried to interview people about the murder, but many witnesses refused to speak to them, Sheriff Judd explained. Eventually, enough people began to make statements to the Polk County Sheriff's Department that they identified a suspect. La'Darion Chandler, who had a lengthy criminal history already, had been in jail over a separate incident when police investigated him as one of many suspects.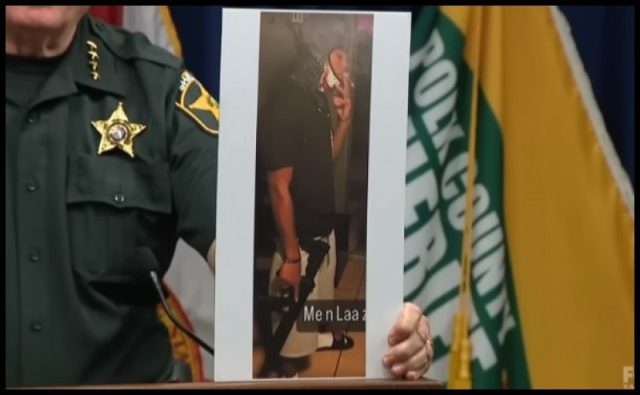 As detectives began a deep dive into Chandler, including his social media posts, they reviewed a rap song that he had published and found lyrics that appeared to reference the murder of 33-year-old John "Bang Bang" McGee. The sheriff's office published a clip from the rap song with the lyrics that Judd said referred to the shooting death.
N***a tried to run
I hit his back
Though I shoot like a mac
Dirt ass dead n***as knowing where to find me at
"My rapper expert says he doesn't sing well," Sheriff Judd declared. "He doesn't move well. He's just a terrible rapper. But, he's a stupid rapper. He not only makes a rap video about shooting somebody, but he also admits to shooting the guy in the back. 'I'm a coward rapper, that's what I am. If you don't believe me, watch me shoot the guy in the back!'" he continued. "C'mon, man! You shoot someone else in the back? What kind of coward is that?" Sheriff Judd exclaimed.
La'Darion Chandler was charged with first-degree murder, convicted delinquent in possession of a firearm, and aggravated assault with a deadly weapon. According to the sheriff, the teenager, who thought he was a tough guy in the streets, was "crying like a baby that lost his pacifier" when he was charged with first-degree murder. In addition, Sheriff Judd said his "rap expert" is a gang detail detective that reported Chandler's "one of the worst rappers he's ever listened to in his entire life."
Thanks to the colorful and humorous language he uses at his media briefings, America's sheriff has become a popular YouTube personality. Sheriff Judd has earned a reputation for taking a no-nonsense approach to crime. In fact, during an appearance on Fox & Friends, the bold lawman once told Florida homeowners, "I would highly suggest that if a looter breaks into your home, comes into your home while you're there to steal stuff that you take your gun and you shoot him. You shoot him so he looks like grated cheese."