After a six-year-old girl was abducted, the De Kalb County Sheriff's Department turned to their trusty K9 Officer "Fred," a Bloodhound. Fred was able to pick up the scent of the little girl, even though she hadn't been seen for a month, and it wasn't long until he led authorities to the hell the child had suffered.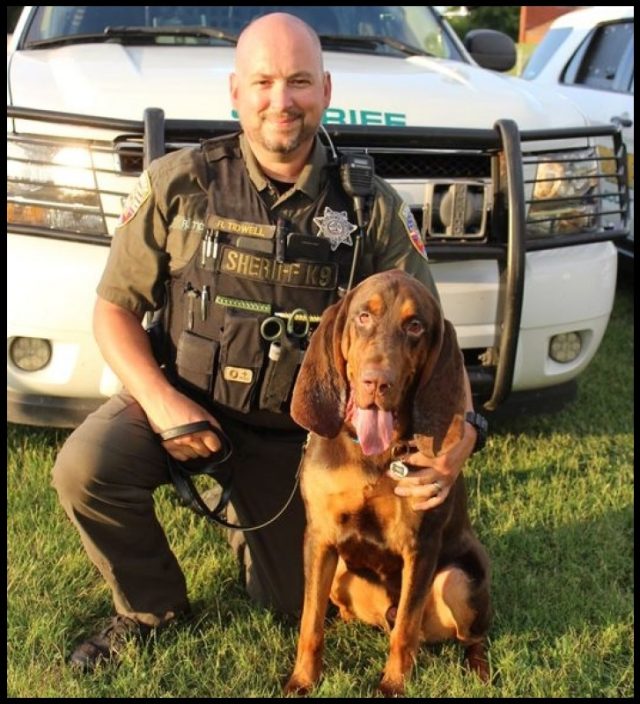 Abductions of minors are often at the hands of one of the parents, and that's exactly what happened to six-year-old Kinzleigh Reeder. According to Fox 4, Kinzleigh had been removed from the custody of her father, Nicholas Reeder, after the two were found camped out under a bridge in "rising creek water."
Reeder was arrested on a charge of child abuse and neglect, and Kinzleigh was placed in the temporary custody of a family member. The Tennessee Department of Children's Services (DCS) later allowed Reeder to live in the same household with his daughter. When DCS went out to the home for a routine check, they found the girl was missing, and a family member said she had not been seen for a month.
The De Kalb County Sheriff's Department got involved, hoping to find the missing girl. DeKalb County Sheriff Patrick Ray said agencies from across Middle Tennessee spent hours searching for Kinzleigh Reeder, and at that point, they brought in K9 Fred. "A bloodhound from the Rutherford County Sheriff's Office located a scent Friday evening that led to an outbuilding on Reeder's property, according to investigators," Fox 4 reported.
Kinzleigh had been missing for more than a month before Fred was able to sniff out her location — a small outbuilding with poor ventilation that reeked of ammonia, said Sheriff Ray, according to WKRN. Thankfully, she was alive, but she had been living in hell. The windows of the outbuilding had been boarded with metal, and there was little food or water. The pair had also been using a five-gallon bucket as a toilet, police said, according to the news station.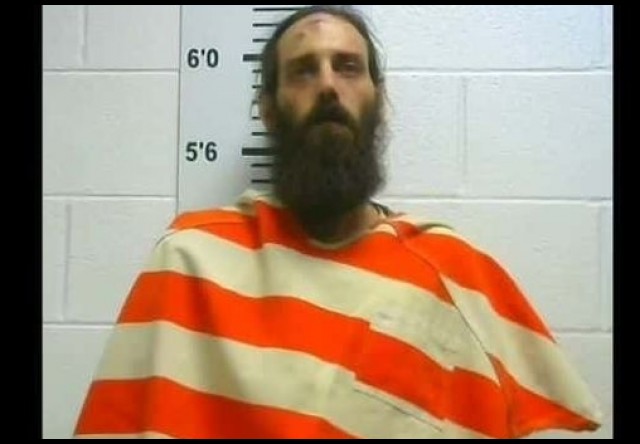 Rutherford County Sgt. James Holloway further described the scene. "We made entry into the building and discovered the suspect and child in the back of the shed behind blankets that were hanging from a makeshift clothesline," Sgt. Holloway said, according to the Facebook post.
Nicholas Reeder was taken into custody and charged with child abuse and neglect of his daughter, the Sheriff's Office said. Kinzleigh was turned over to DeKalb County deputies — but not before thanking the heroic dog who found her. "He licked her face and she gave him a big hug," Deputy Richard Tidwell recalled. "I praised him and loved on him. I pulled the chicken reward out of my pocket. He ate the chicken and wanted to meet other people as if to say, 'Look what I've done.'"
Sgt. Holloway explained the officers assigned to find Kinzleigh knew they had found her just in the nick of time. "Everyone was prepared to stay on scene until the little girl was safely located and out of harm's way," Sgt. Holloway said. "It is an honor to serve alongside some of the most dedicated and highly trained first responders in the country."
"Good boy! Hope he got a big steak for a reward!" one person commented on the sheriff's office post.

"People could learn a lot from animals. How awesome!! Good job Fred!!" another comment read.
Fred previously located a missing 13-year-old runaway boy, according to a Rutherford County Sheriff's Office Facebook post. This rescue marked Fred's "first recovery" since he joined the department in 2020, the sheriff's office said. Not only are police dogs vital members of law enforcement, but they also can suffer from the same dire consequences as their fellow officers. These highly trained K9s are considered full-fledged "officers," and when killed in the line of duty, they are afforded a complete police funeral — bagpipes and all.