After Rev. Al Sharpton and his National Action Network decided to protest Kid Rock's concerts with accusations of racism over the use of the Confederate flag in past shows, the Detroit rocker fired back by blasting the MSNBC host and directly addressing a number of accusations leveled against him in a scathing post.
When Kid Rock was scheduled to do a concert at the Little Caesars Arena in his hometown of Detriot, Michigan, Rev. Al Sharpton decided to take action. Through his National Action Network, Sharpton backed an "anti-Kid Rock" protest accusing the Michigan native of using the Confederate flag as a symbol of "white supremacy" in his shows.
"They are trying to use the old confederate flag BS, etc. to stir the pot, when we all know none of this would be going on if I were not thinking of running for office," the singer, whose real name is Robert Ritchie, wrote in a Facebook post after urging his followers to ignore "the garbage the extreme left is trying to create."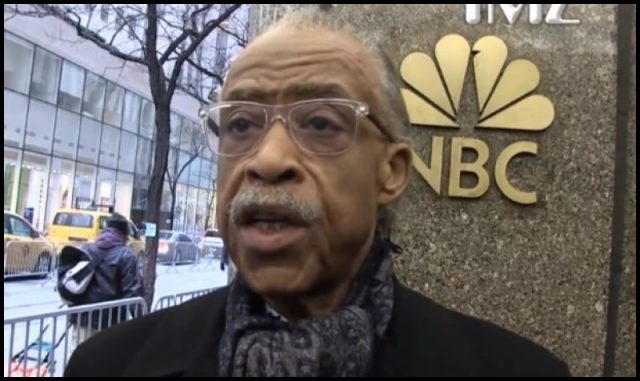 "Pretty funny how scared I have them all and their only agenda is to try and label people/me racist who do not agree or cower to them!!" Kid Rock declared. He took aim at his critics and said he is "very disappointed" that none of the charities or businesses he has backed in the past have come to his defense against "these handfuls of jacka–es and The Detroit Free Press."
Kid Rock also publicly blasted Sharpton and his National Action Network (NAN). "I would however employ that NAN go ahead and make up these losses since they claim to be so good for Detroit and do not want me opening the arena and generating tons of jobs and tax dollars for the city and people I LOVE… IDIOTS! ….. Has Al Sharpton even paid his back taxes yet?" Kid Rock exclaimed.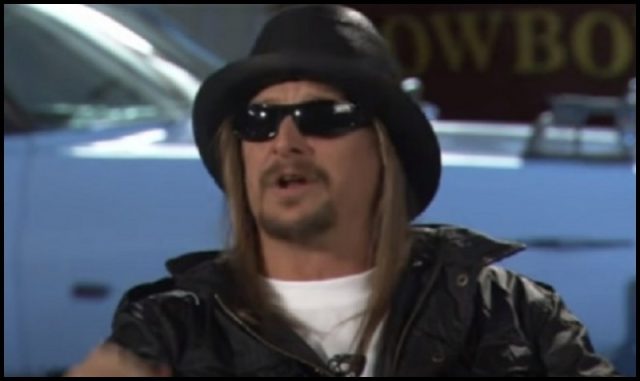 The All Summer Long singer continued to slam his critics. "I know I should probably not even have posted anything about these bottom feeders but I will always stand up for myself, my family, my friends, my fans, my city, my state, my country, and the good in human nature!" he wrote in the post. "P.P.P.P.P.S. I LOVE BLACK PEOPLE!!"
MLive reporter Edward Pevos addressed the controversy. "You won't see the Confederate flag on the current Kid Rock tour, and you haven't seen it at one of his concerts in years," he wrote. "But, still the Detroit chapter of the National Action Network is asking Kid Rock to denounce it. The spokesperson for Kid Rock told the Detroit Free Press the Detroit area rocker hasn't used the flag since he accepted a Great Expectations Award from the NAACP of Detroit in 2011."
"It's been more than five years since he's had that flag on tour," Kid Rock's spokesman said. "They're protesting something he's not even doing." Kid Rock sent a statement to Fox News, saying, "Please tell the people who are protesting to kiss my ass…ask me some questions." Although he was born and raised in Michigan, a Union state during the Civil War, the rocker had adopted the Confederate flag to highlight his Rebel Soul, the name of his 2012 album.
"In recent years, Rock has retreated to his estate in rural [Tennesee.] Rock also toured extensively with Lynyrd Skynyrd, another – albeit Southern – act that made frequent use of the Confederate flag," Rolling Stone reported. "As Fox News points out, Kid Rock aligns himself with the Southern pride connotations of the flag and not its racial implications, since Rock's son Robert Ritchie Jr., is biracial, and as of December 2014, the First Kiss singer also has biracial grandchildren."