After buying his daughter a used vehicle for her 16th birthday, a father discovered a handwritten note. When he read the secret message, he knew he couldn't let his teen daughter have the car.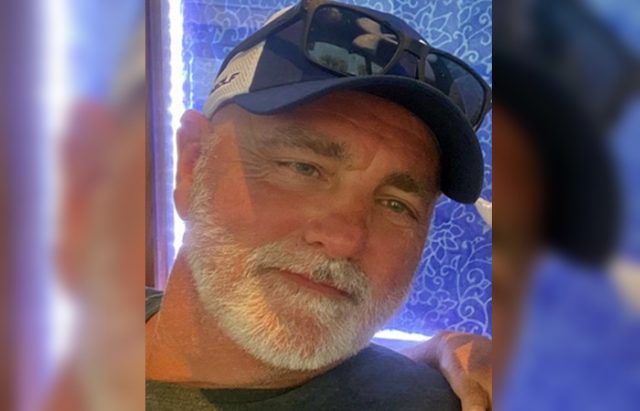 When his daughter, Jada, turned 16, Kentucky resident Kevin Duke gifted her with her first vehicle, which he purchased from a used car lot. As he was cleaning the inside of the little silver sedan, he stumbled upon an envelope in the glove box, which read "New Car Owner — Important Info Inside." What it contained would change his life forever.
The dad pulled out a lengthy handwritten note, which was addressed to "the person that gets this car," according to News.com.au. Incredibly, the note was from the car's previous owner, who was forced to give up the vehicle due to a series of tragic events.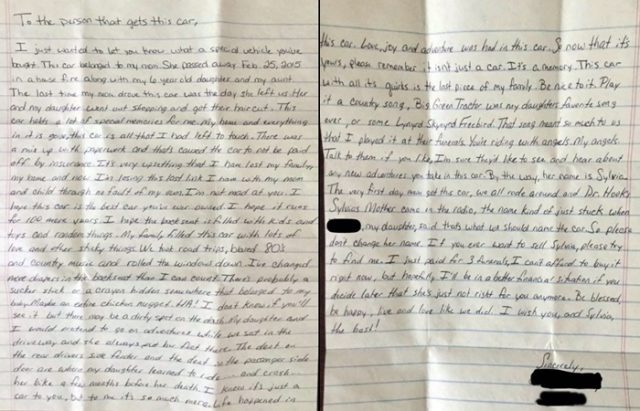 The note began with a bombshell. According to the writer, the car belonged to her mother who had devastatingly died along with her 6-year-old daughter and her aunt in a house fire. As the writer explained, the car was their only connection to both her mother and child.
"The last time my mum drove this car was the day she left us. Her and my daughter went out shopping and got their haircut," the writer revealed. "This car holds a lot of special memories for me. My home and everything in it is gone, this car is all that I had left to touch. There was a mix up with paperwork and that's caused the car to not be paid off by insurance. It's very upsetting that I have lost my family, my home and now I'm losing this last link I have with my mum and child through no fault of my own."
The writer revealed that the car was named Sylvia and detailed specific moments they shared with their daughter in the vehicle.
"We took road trips, blared 80s and country music and rolled the windows down. I've changed more diapers in the back seat than I can count. There's probably a sucker stick or a crayon hidden somewhere that belonged to my baby. Maybe an entire chicken nugget. Ha!" the writer reminisced. "The dent on the rear drivers side fender and the dent in the passenger side door are where my daughter learned to ride…and crash…her bike a few months before her death. I know it's just a car to you, but to me it's so much more."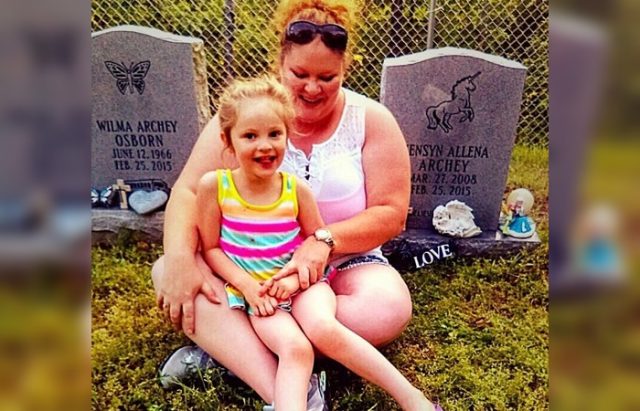 The writer pleaded with the new owner to contact her if they wish to sell the car, promising to pay them somehow. The letter ended by urging the new owner to "love like we did," along with her name — Sabrina Archey.
With only this information to go on, Kevin set off to find the author by sharing her letter on social media. Inspired by her story, Kansas resident Tammi Warrington set up a GoFundMe account, raising enough money to cover the costs of handing the car back over to Sabrina. Luckily, after seeing the post go viral on the internet, Sabrina reached out to Kevin.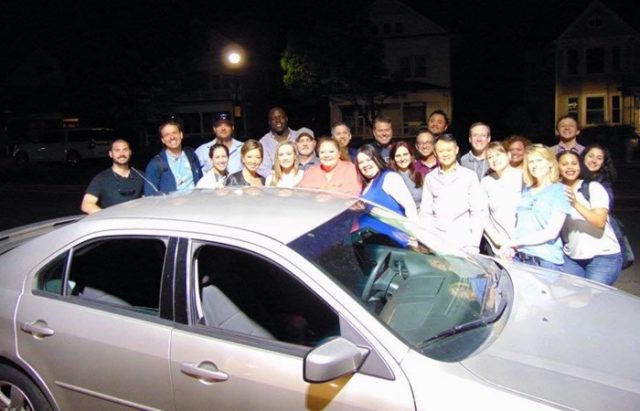 In an emotional reunion, Kevin and his daughter met up with Sabrina to hand over the keys to her most prized possession. Of course, they couldn't part ways without taking Sylvia out for a spin together.
Tears of both joy and sorrow were shed, and Sabrina thanked Kevin for restoring the object of so many of her memories with her mother and little girl. In the end, she explained that it was fate for Kevin to end up with the car.
"I can't say it enough, how amazing Kevin truly is. He did not have to let me know that he found my letter. He didn't have to share our story here. He was touched very deeply, as most of u have been, and felt like he needed to share my letter for the message that it was meant to convey," Sabrina wrote.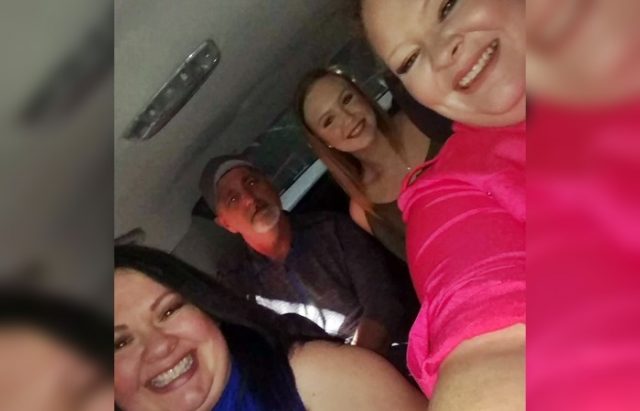 Sabrina Archey is enjoying every moment in her mother's car thanks to Kevin's compassion for her letter. Every dent and stain is a precious reminder of the times she spent with her mother and daughter.
Kevin Duke is truly a hero for finding a way to reunite a grieving woman with the one item that connected her to her daughter and mother. Their story is proof that a little compassion can inspire complete strangers to come together to mend a broken heart.