When the police found the man who allegedly murdered a nine-year-old girl and two others, the arrest video went viral. The nineteen-year-old suspect screamed at the police and ended up crying like a baby when the officers refused to play his game.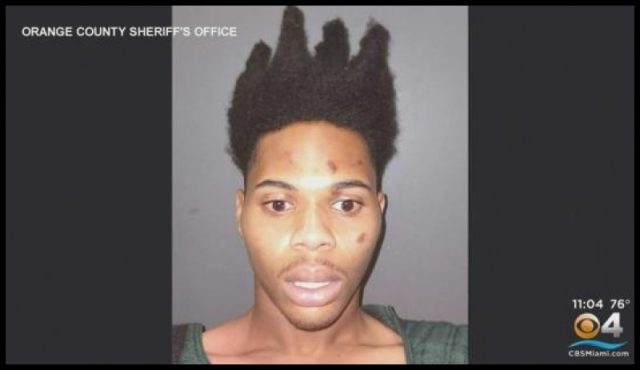 A video has emerged of police officers in Orange County, Florida, arresting 19-year-old Keith Moses, who was suspected of shooting five people and killing three of them. The footage shows police units confronting the accused triple murderer on a residential street and yelling at him to get on the ground.
"I can't breathe!" Moses repeatedly screamed as the deputies took him to the ground. Moses refused the officers' commands and raised his arms to his sides before being tackled. "Let me go!" he shouted as deputies slapped on handcuffs. "Let me go! I can't breathe! They're killing me!"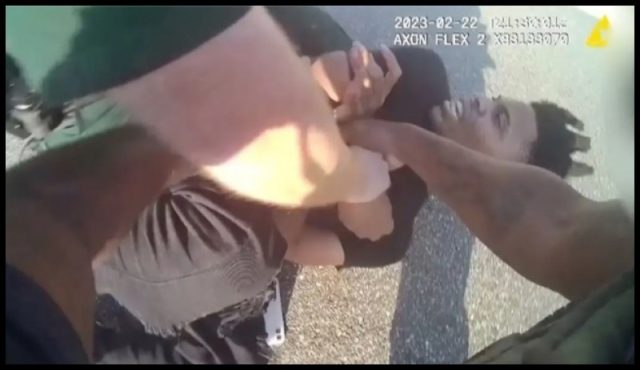 As Moses continued wailing, deputies retrieved a gun from his pants leg. "It's still hot," one officer stated after retrieving the weapon. Moses was traveling in a car with his cousin and a 38-year-old acquaintance named Nathacha Augustin in Orlando's Pine Hills neighborhood when the killing spree began, the New York Post reported.
Cops said Moses fatally shot Augustin inside the vehicle around 11 a.m., then he fled. Four hours later, Moses returned to the scene of Augustin's murder and coldly shot Spectrum 13 journalists Dylan Lyons, 24, and Jesse Walden as they sat in an unmarked car while covering the initial crime, officials said. Lyons, who was engaged to be married, was later pronounced dead at a local hospital while Walden, a photographer, survived the attack.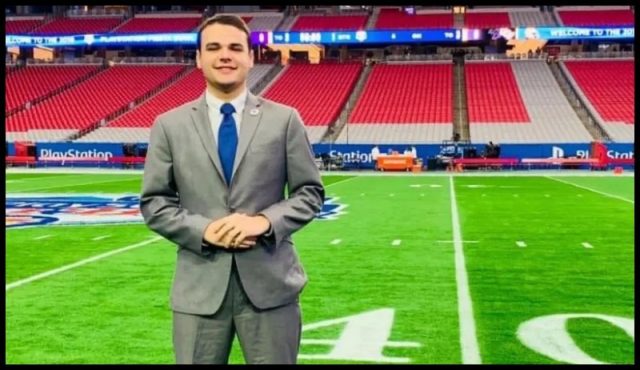 The homicidal rampage continued when Moses entered a home on a nearby street and began firing at 9-year-old T'Yonna Major and her mother. The child — described as a bubbly aspiring gymnast — died from her wounds at a local hospital, while her parent remained in critical condition. Her stunned father, Tokiyo Major, mourned his daughter in a heartbreaking GoFundMe post. "She was a light to everyone that knew her," he wrote. "She was everything to us. She was a great student at the top of her 3rd-grade class and reading at a 5th-grade level."
Orange County Sheriff John Mina did not provide a motive for any of the shootings and said Moses was not speaking. Cops said he was initially taken to a hospital after his arrest because deputies thought he might be under the influence of drugs. Once at the facility, Moses began brawling with hospital staffers before deputies had to subdue him once again. He continued to attack officers after being transferred to a local stationhouse, Sheriff Mina said.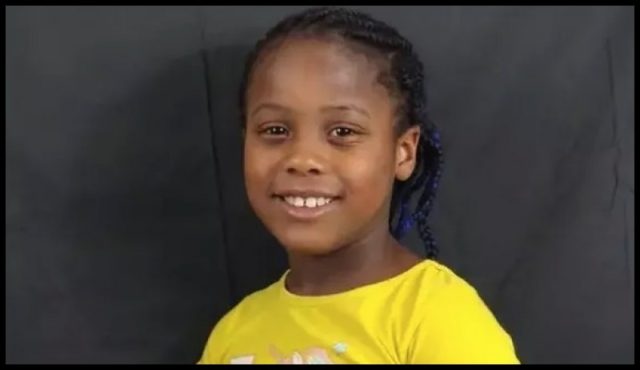 Moses refused to talk to deputies about the slayings and at one point pretended to fall asleep to avoid engagement, Sheriff Mina said. He was facing second-degree murder charges related to Augustin's death, and a slew of additional charges was expected to follow. Sheriff Mina disclosed Moses' long criminal history, which included gun, battery, assault, and grand theft charges.
State Attorney Monique Worrell appeared alongside the sheriff at a press conference and addressed critics who have questioned why Moses was on the street, given his prolific criminal past. Worrell said he had only one arrest since becoming an adult, a 2021 marijuana possession charge that was later dropped.
The police officers found a loaded gun that was "hot" to the touch on Keith Moses. The deputies were really put in a tough position during this arrest. They were pursuing a man who was accused of murder and was armed with a deadly weapon. They had to take appropriate action in order to defend themselves against a potentially deadly threat.
Social media users weighed in on the viral arrest video:

"He forgot to shout Rodney King!" posted David Wohl, who is a criminal defense attorney.

"You can't talk if you can't breathe. Smh," posted Twitter user Jason, which received over 6,000 likes.

Another commenter agreed, writing: "Omg, if you can scream, you're clearly breathing. What a crisis actor."

"As a paramedic who has literally seen people who are struggling to breathe, who have literally needed to be paralyzed, intubated, and placed on a ventilator, they don't scream I can't breathe.. they can't even form words…" wrote one social media user.

"This video pisses me off so much. 'THEY'RE KILLING ME!' Like any of the victims were even able to say that when they were actually dying. 'I CANT BREATHE!' Someone is only touching your arm. Nobody is on top of you or anything," posted another Twitter user.
Dealing with dangerous suspects is typical of what law enforcement officers have to deal with on a daily basis. They have to go into extremely dangerous situations against some of the most dangerous people. Every cop's prayer at the start of their shift is that they're able to return home at the end, safe and sound.