A 6-month-old baby girl was found eaten alive in Las Vegas, Nevada. Her mother briefly left her side to use the bathroom and returned to an unspeakably horrific sight.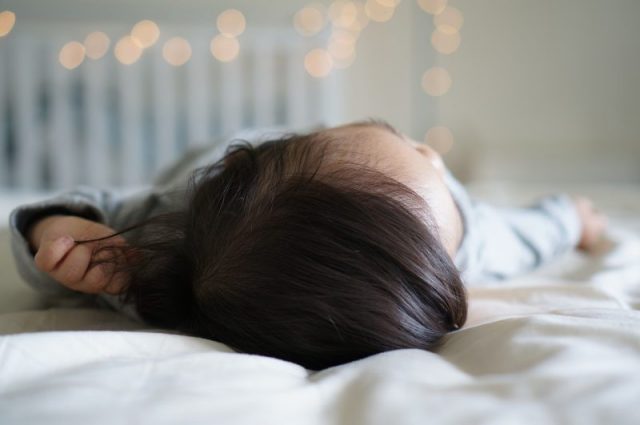 Kamiko Dao Tsuda-Saelee has died after being mauled by the family dog in Las Vegas, Nevada. Tsuda-Saelee, who was just 6 months old, was playing at her home in her walker when her family's pet pit bull suddenly began biting the helpless infant.
Tsuda-Saelee's mother, Layla Tsuda, was eventually able to stop the attack, but it was already too late to save sweet little Kamiko Dao Tsuda-Saelee. The baby girl suffered blunt force trauma to the head and was pronounced dead at a local hospital, where she was taken soon after the mauling.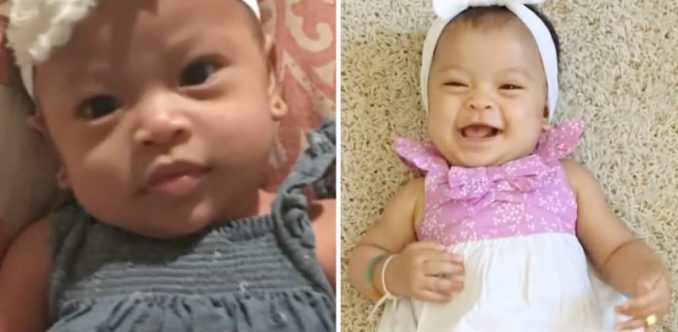 The grieving mother said she went to the bathroom for a minute and came back to find the dog mauling her little girl, reports KHON. "I have no words to explain my pain," Tsuda, a Hawaii native, said in a statement to the news station. The dog, named Mana, had been in their family for nine years and had never bitten anyone before. Tsuda emphasized that Mana had always been a good family pet.
After the fatal attack, Clark County Animal Control took Mana into custody and euthanized him the following day. "The owner surrendered the dog to the County," a statement from the County read. "A dog that has attacked and killed a person would not be allowed to be adopted. Our thoughts are with the grieving family during this difficult time." Meanwhile, police said the attack appeared to be a tragic accident and no charges were expected to be brought against the family.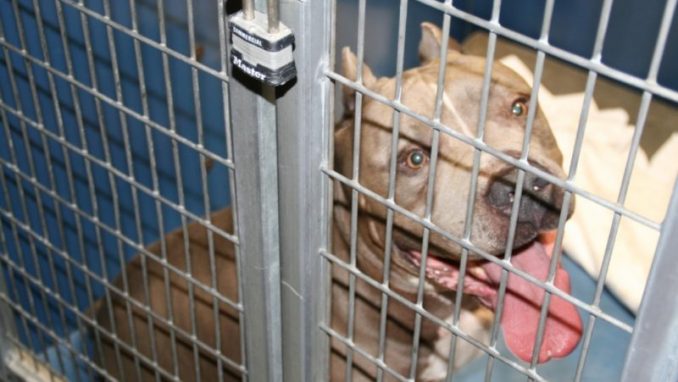 "I would never recommend leaving an infant with any dog unsupervised," expert trainer and canine behaviorist Mark Gibson told News3 Las Vegas. "So the dog may have had no malice whatsoever toward the baby, but just got so rough with it that it was having a good time chomping and biting, and the baby was killed because of it."
According to the National Pit Bull Victim Awareness organization, pit bulls "are more likely to bite people than any other breed of dog … Reports from cities across the U.S. show that pit bulls have consistently bitten people at least twice as much as the next highest type of dog…. With an increase in pit bull attacks of 830 percent in the past 7 years, pit bulls are one of the biggest public safety issues in America today."
However, a contrary view is offered by Pit Bull Rescue Central, which claims that "pit bulls are wonderful, loving animals that deserve the chance to have a good life," while noting that their disposition ranges from "destroying your new couch if left home alone" to "climbing into your lap to shower you with kisses."
After hearing about what happened to little Kamiko Dao Tsuda-Saelee, though, this account of the pit bull's personality does little to quell fears that a trusted family pet of nearly a decade still might one day climb into your lap to bite your face off — or worse, harm your child when you simply walked away for a moment to use the bathroom.
Some breeds of dog are simply more aggressive than others, and thus, less safe to have around children. Pit bulls make the news on a regular basis for attacking people — even their owners. You don't hear about golden retrievers and Jack Russel terriers mauling anyone to death, do you? Layla Tsuda believed that Mana was safe around her little girl because the pit bull had always been a "good family pet" before. But, sometimes, an animal's instincts take over after years of good behavior, and they end up doing irreversible damage.
Pit bulls are no more deserving of a "chance to have a good life" than our children. They should not be prioritized ahead of babies simply because animal activists refuse to admit the dangers of the breed. Yes, a pit bull can be a good pet — until it's not, just like Layla Tsuda had to find out in the most tragic way possible. By then, it was too late to do anything different and she lost both her beloved family pet and her child because she insisted on having a breed that so many have already warned is simply not safe.