Shocking footage from police officers' body cameras captured the moment they opened fire after responding to a 911 call near a hotel. After a white woman claimed her black roommate shot at her, things took an unexpected turn, and it was all caught on video that everyone needs to see.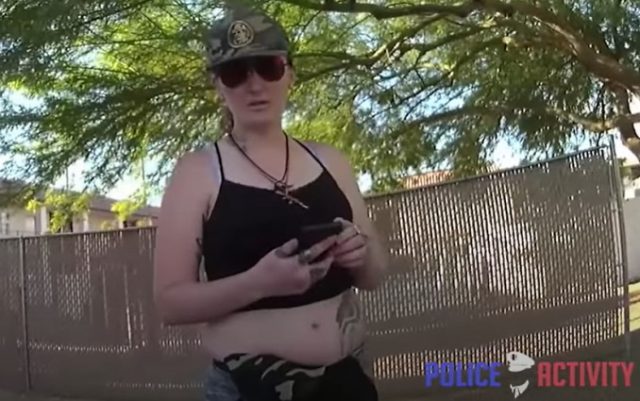 Jovana Kelsey McCreary, a 24-year-old Arizona woman, was stopped by police near a hotel along Black Canyon Highway in Phoenix on a Wednesday morning, following a dispute with a roommate. According to McCreary, a black male roommate, who was on the scene, shot at her prior to the police arriving. While questioning McCreary, the police were forced to open fire — and it was all caught on video.
Officers with the Phoenix Police Department were dispatched after receiving a call from a man, saying his roommate was "becoming crazy" and that he had been forced to kick her out, Daily Mail reported. He added that once outside the apartment, the woman, later identified as Jovana Kelsey McCreary, had "shot a gun," which prompted him to call 911. According to McCreary, however, it was the man who shot at her.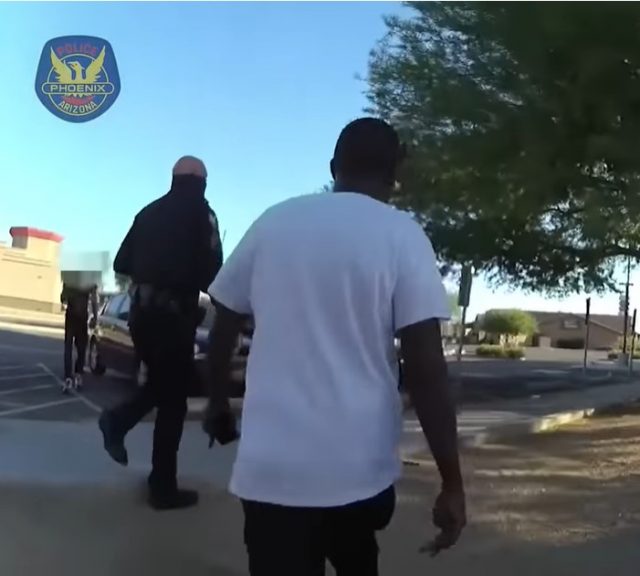 When officers arrived at the scene, they were first met by the black male caller, who showed them the area where the gun had been fired. Shortly thereafter, the man spotted McCreary standing near a parking lot by the hotel and directed the police to her location. After telling the unidentified black man to stay put, officers confronted McCreary, who spoke to two officers and a sergeant at the scene.
During their conversation with McCreary, one of the officers asked McCreary if she had a firearm. She denied both possessing or firing a weapon. "I did not fire a gun. He fired a gun," she said, as she pointed in the direction of the black male, who had called 911. As police continued to question the woman for nearly seven minutes, they repeatedly told the man and another black male with him to stay back.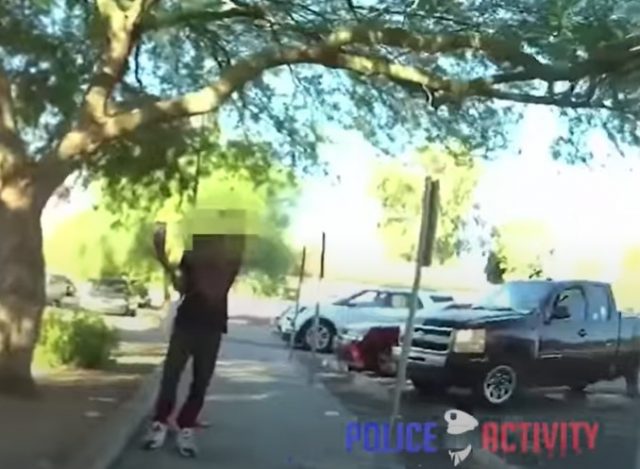 After police told at least one of the black males to back up, McCreary shouted, "Yeah, stay the f**k away from me!" After an unintelligible response from the man, she continued to yell, "I didn't do s**t!" Claiming she had proof on her phone, one of the officers asked her to show him evidence that the man had fired a gun. Admitting she did not have a video, she alleged that the man had been threatening her.
Once again, the officers on the scene asked McCreary who shot the gun, and her story seemed to change. "That b**ch in there! The f**king Mexican!" When asked where the other woman supposedly fired the firearm, McCreary answered, "Towards me." As an obviously agitated McCreary continued to talk with officers, they once again had to tell one of the black men to "wait over there." Minutes later, shots were fired.
In the body-camera footage, officers are seen searching McCreary's bag with her permission. Inside, they discovered ammunition as well as a stash of illegal drugs. They also learned that she had an outstanding misdemeanor warrant for her arrest. When they tried to detain her, however, a struggle ensued.
As one of the officers reached for McCreary's wrist in order to place her in handcuffs, she tried to break free. She's then seen pulling a handgun from her waistband area and firing at the police, only narrowly missing the officers. As McCreary then tried to make a run for it with the gun still in her hand, officers returned fire.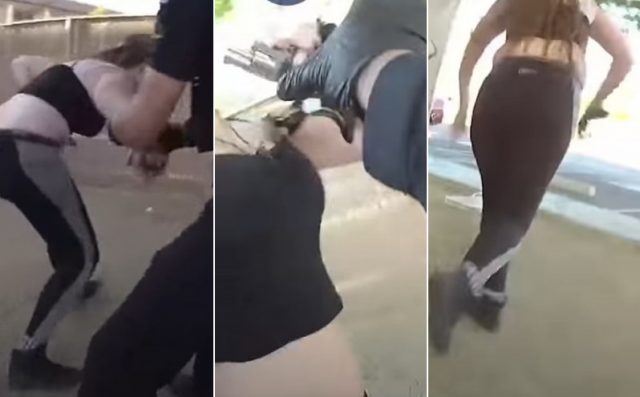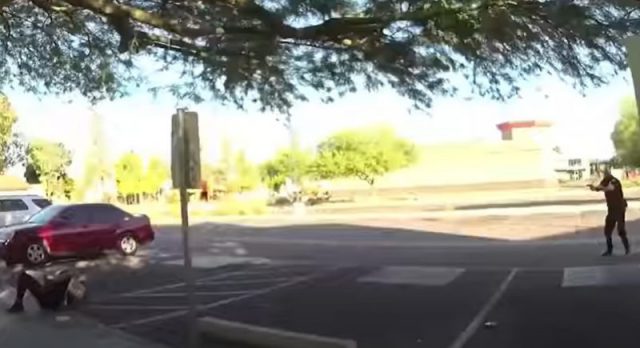 McCreary was struck twice before falling to the ground, where she screamed out in agony from the pain of the two gunshot wounds she received. Officers on the scene provided first aid until emergency personnel from the Phoenix Fire Department arrived to take over. McCreary was rushed to a nearby hospital in critical condition but survived her injuries. Thankfully, no officers or bystanders were injured.
The body-camera footage is proof that good cops exist, and their split-second decisions are based on safety, not race. Multiple times, this woman tried to direct cops' attention to the black man, saying he was the threat. Police repeatedly asked him to back up, but was he shot? No. Officers only opened fire after shots were fired at them, and the only person struck was the white woman, who needed to be neutralized. The police don't hear it enough, but we'll say it: Job well done, officers!