Bullied over her size, one teen made herself a promise. She was not going to be fat. That's the moment a long battle to cut her weight in half began. After losing 141 pounds, she walked into her prom and made her haters regret ever bullying her.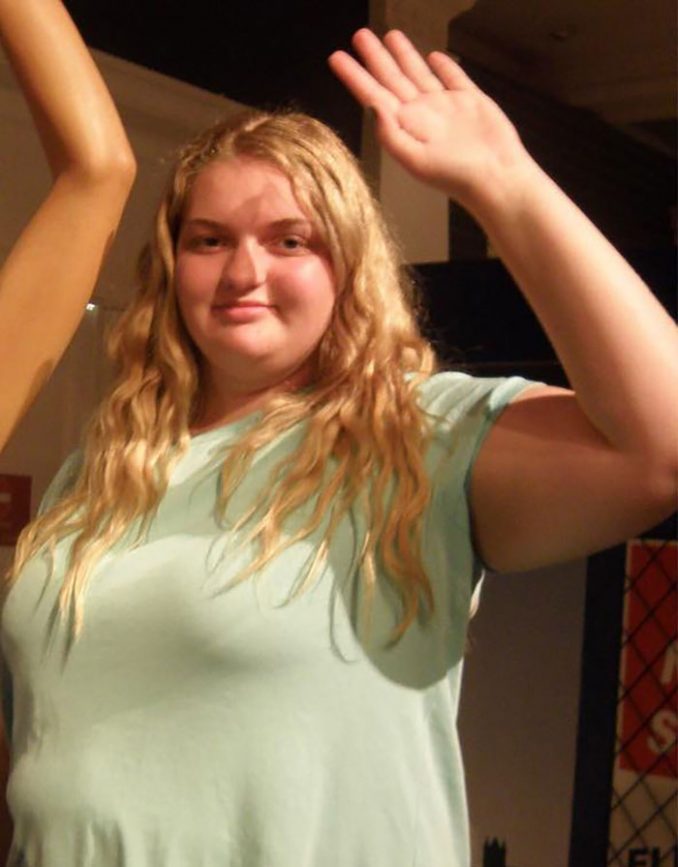 Josie Desgrand tipped the scales at 280 pounds at just 16 years old. Because of her large size, she had become the victim of bullying, which crushed her self esteem. It was all made worse when she scrolled through her Instagram feed. Seeing pictures of slim models smiling back at her, the Australian teen knew something had to change.
Josie had tried dieting before, but she always failed. Instead of getting thinner, she was eating more and more. Feeling sorry for herself, she would binge on junk food. It was a vicious cycle that only left her feeling worse and worse until everything changed with one promise to herself.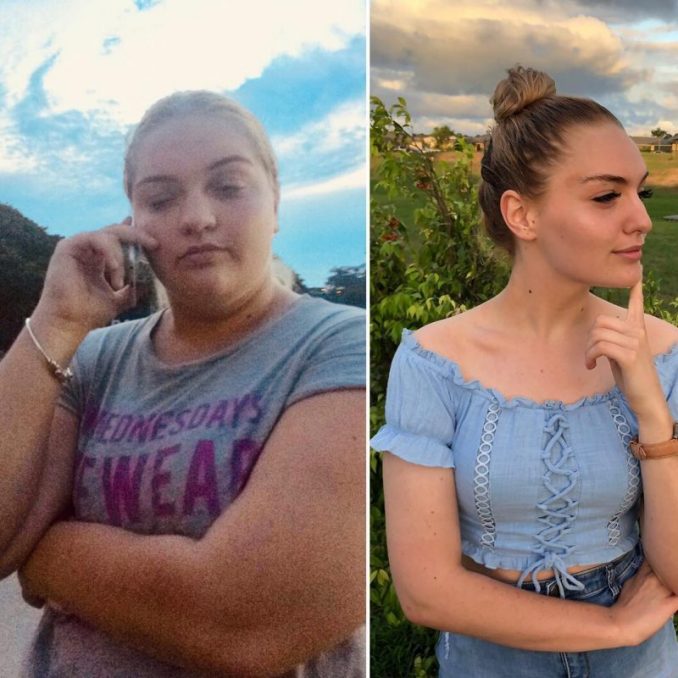 "I went into my room and stripped down to my underwear," Josie told Bored Panda. Then, she made what would become a life-changing pact with herself. She was no longer going to be fat. In fact, she'd even have her own Instagram page dedicated to her transformation, which she dubbed "No Longer Fat Josie."
"I took pictures of myself at different angles, excited for my next weight loss journey," Josie recalled. "I used [a] tape measure and wrote down my dimensions, knowing I had a long way to go, but I wanted to track every change, no matter how small."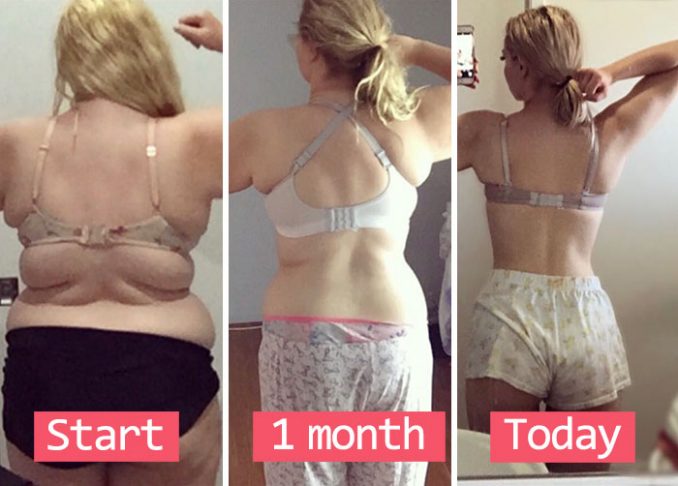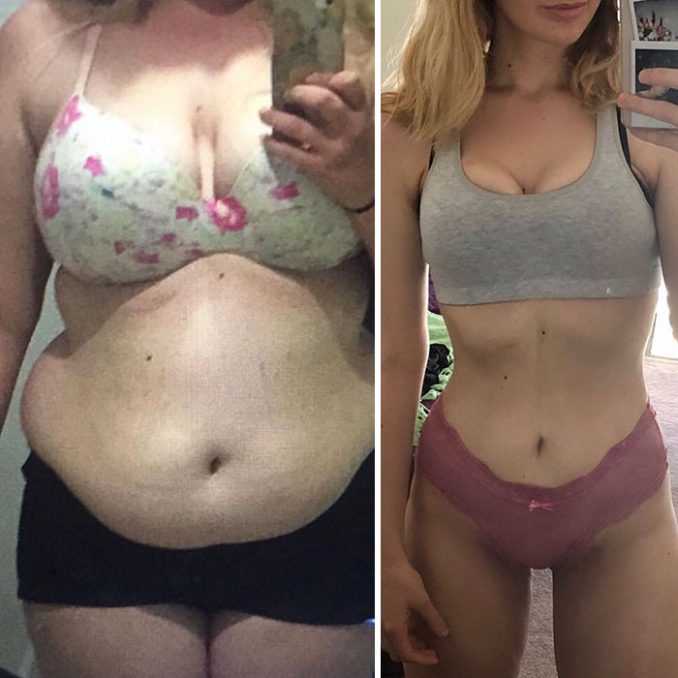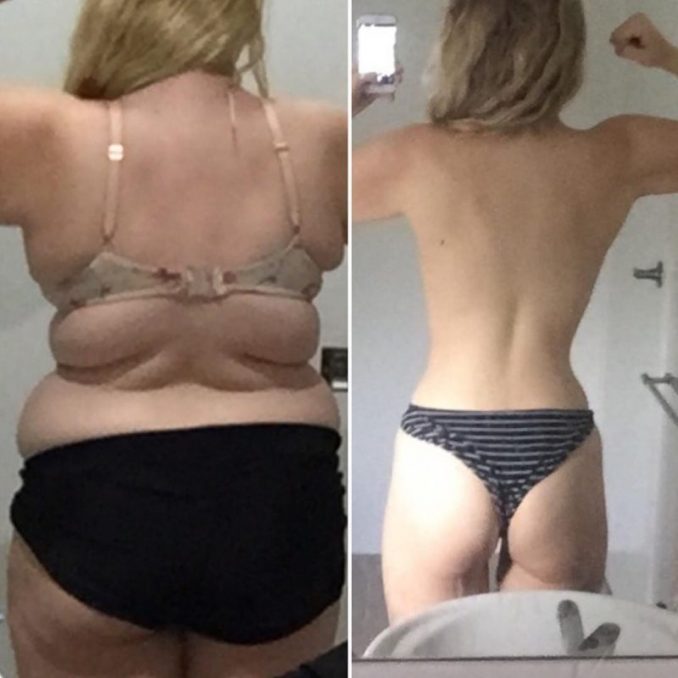 Josie adopted a low-carb, no-sugar diet and increased her water intake. Setting small goals, Josie started to notice changes as she tracked her progress to see the difference her weight loss efforts were making. And, soon, she was inspiring others as her dad, Mark, decided to join in with his own weight loss goals. The team effort turned out to be quite a blessing in Josie's journey.
The father-daughter duo supported and encouraged each other. "Being competitive with him pushed us both to go the extra mile, it was great to have my dad along for the ride," Josie said. And, it was working. Eventually, she slimmed down to 198 pounds, having lost 82 pounds through diet alone. But, she wasn't done there. The achievement gave her the confidence to take the next step and join the gym. "No longer fat Josie," she told herself with determination. "Working out at the gym gave me the extra push to reach my goal weight."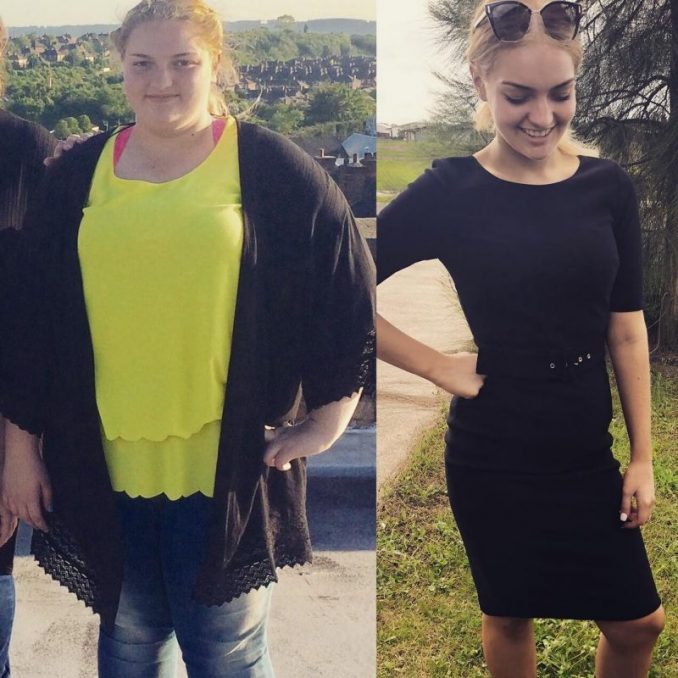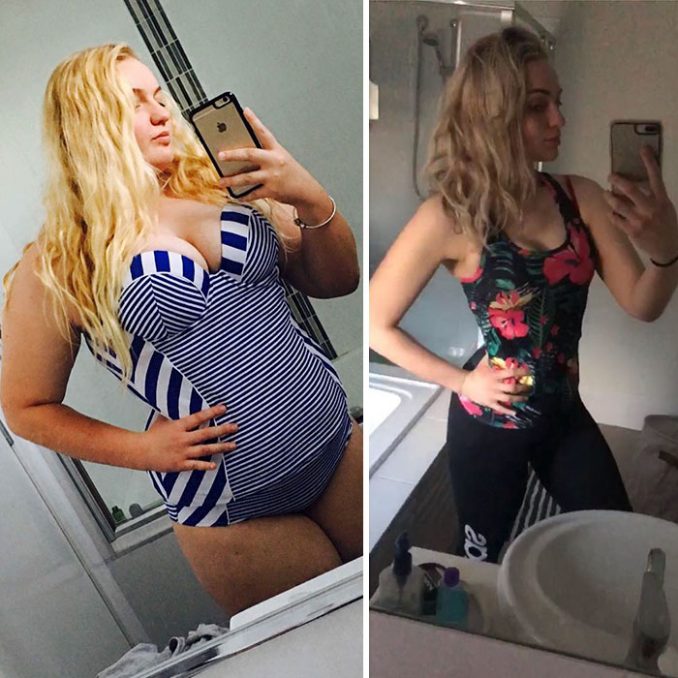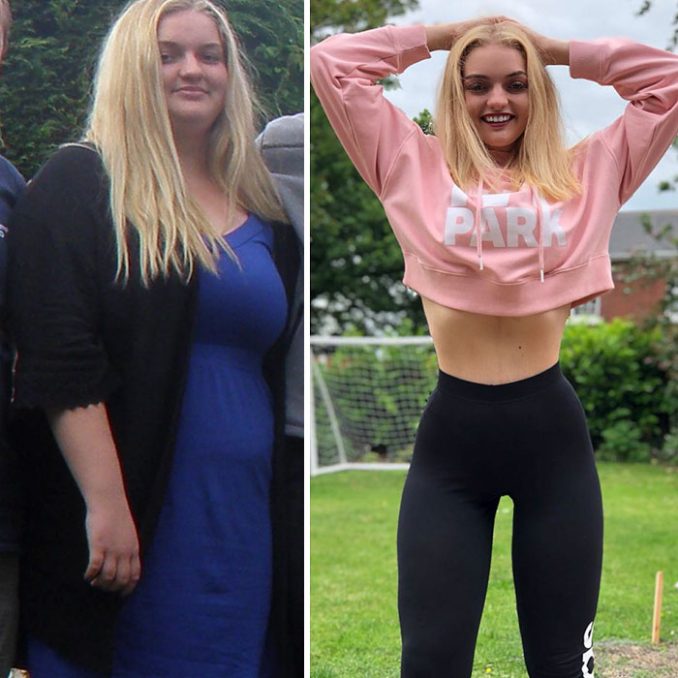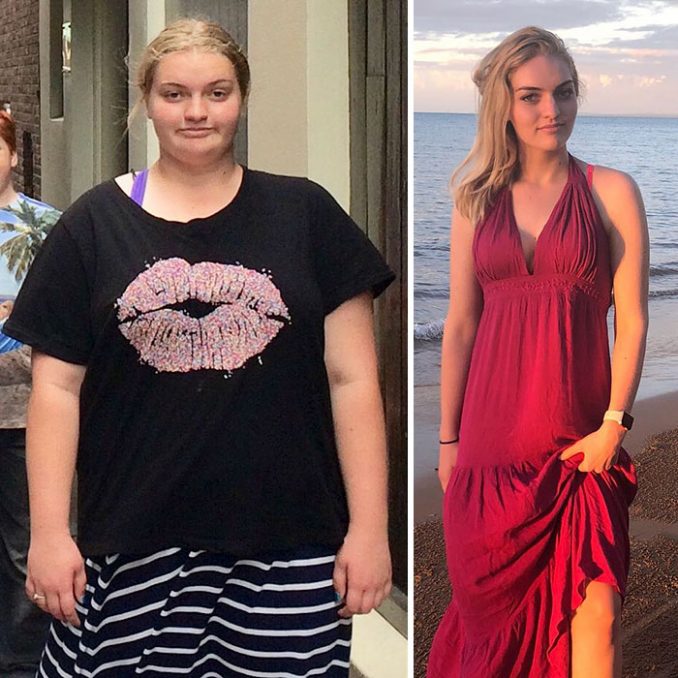 Instead of being a source of envy, Instagram became an inspirational support network that continued to push Josie toward her goals as she shared her incredible transformation with her followers. "I shared my meals and progress on my Instagram account @nolongerfatjosie," Josie explained. "My followers quickly grew, and each was more supportive than the last. 'You look great!' they wrote. 'Mmm, do you have the recipe?'"
With all eyes on her, Josie couldn't give up. "With people from all around the world along for my journey, I never thought about quitting. Putting aside an hour each night, I responded to every person. Being in their position before, I now wanted to help as many people as I could. 'Keep going,' I would write back when someone thought they couldn't do it anymore," she said.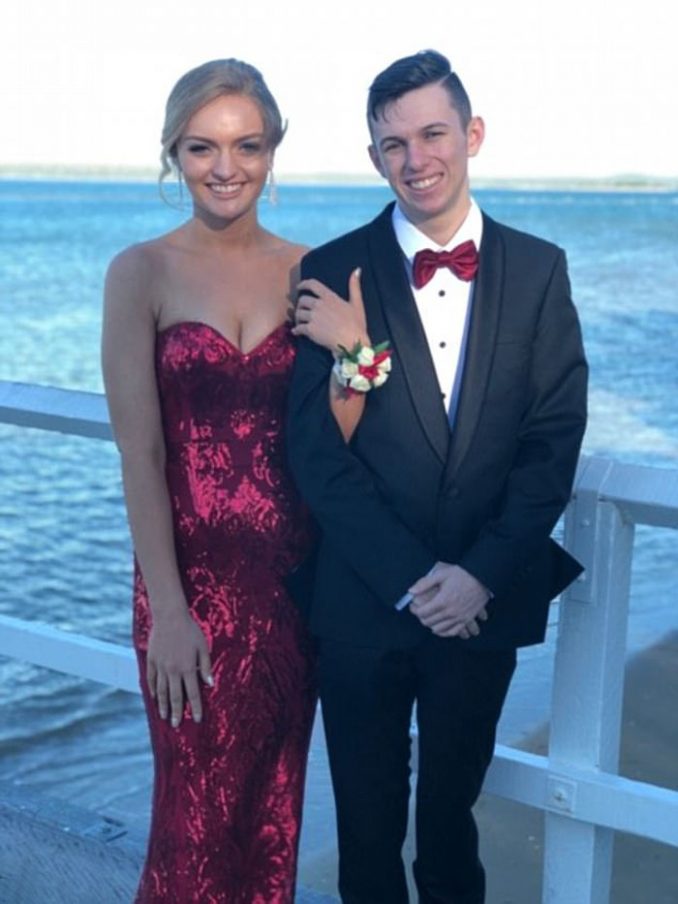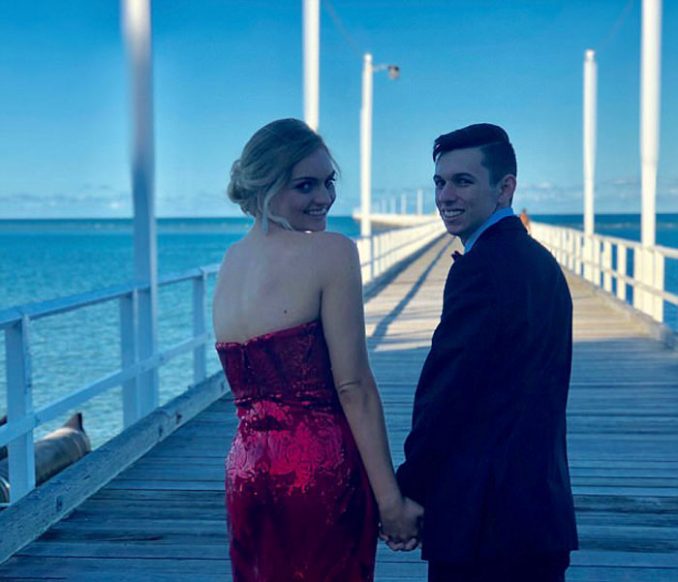 Eventually, Josie found herself a slender 139 pounds, having lost over half of her previous body weight. It had taken over a year, but she had successfully lost 141 pounds. At 18 years old, she was able to walk into her high school formal wearing a dress that hugged her body and showed off her new figure. It left onlookers stunned. Her friends and family were wowed by the transformation and how amazing she looked in the form-fitting gown.
Josie couldn't be happier. What began as a desire to be healthier and feel better about herself turned into a life-changing experience. But, Josie's journey is far from over. Having achieved her own goals, she's determined to continue to help others with a book about her experience. "Now I want to be the push to help people get back up," she said. "Because everyone deserves to feel as happy as I now do."