When a convicted sex offender was arrested for possession of disturbing child pornography, the man insisted that it was within his constitutional rights. However, the judge couldn't hold back his response when the pedophile claimed that he is innocent because he is an "8-year-old girl."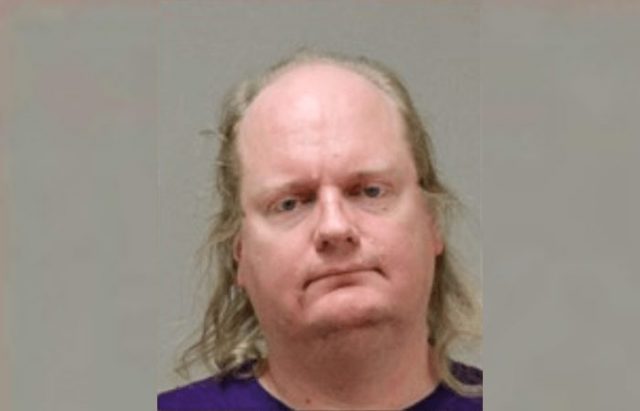 Joseph Gobrick, 45, was arrested when a 17-year-old girl, who had been reported as endangered or missing, was discovered at his home in Grand Rapids, Michigan. After looking through his electronic devices, detectives uncovered a treasure trove of child pornography depicting victims between the ages of infant and 5 years old being sexually assaulted and raped.
Gobrick attempted to reason that the pornography in his possession was computer-generated, but police were able to positively identify eight of the children in the videos. Disturbingly, he is no stranger to sex crimes. In 2001, Gobrick was convicted in a sexual abuse case in New York.
Gobrick was charged with 3 counts of sexually abusive commercial activity and using a computer to commit a crime. However, during his trial, the convicted sex offender had several defense arguments he believed to be infallible.
According to WZZM, Gobrick not only argued that possessing child pornography was protected by the Constitution under the First Amendment but pointed to his trans identity as an 8-year-old girl. He seemingly attempted to utilize "identity" logic to justify his sexual crimes.
"I've always been an eight-year-old girl," Gobrick told the judge, "and even my drawings and fantasies, I'm always an eight-year-old girl. I would no sooner have sex with a child than you would with a rattlesnake. It's just not safe."
Gobrick vehemently denied being sexually attracted to children and vowed that he would never abuse a child, despite evidence mounting against him. In fact, prosecutors revealed that the sex offender even continued to create pornographic images of children being raped while he sat in jail.
"Even during the trial, the defendant continued to draw drawings, provide them to me, talking about raping babies in the Kent County jail," Kent County Assistant Prosecutor Daniel Helmer told the court.
Gobrick failed to convince the courtroom that the pornography he possessed was realistic computer animations. He claimed to have made the images using GIMP, which is a free image editing program.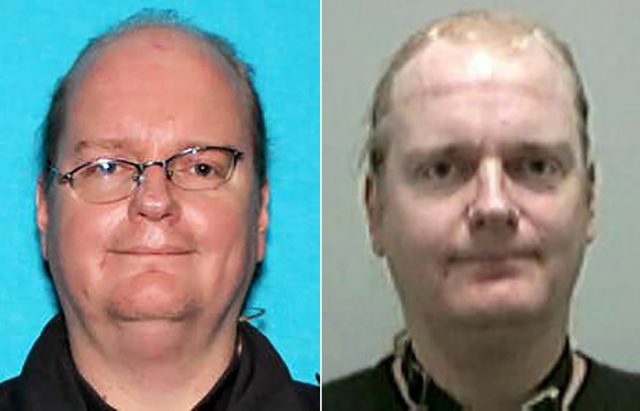 Fortunately, Kent County Circuit Court Judge Paul Denenfield wasn't persuaded by Gobrick's alleged identity or his invoking of the Constitution. As such, Gobrick was found guilty on all 3 counts and was sentenced to 20 years in prison with a minimum of 10 years.
"Based on everything he's said and done, including bragging about what he was drawing in his cell, he obviously doesn't think child sexually abusive material is wrong," Denenfeld said. "This isn't just virtual stuff; this is also real people being harmed."
Outrageously, Gobrick took his absurd legal defense a step further. He compared his conviction to Nazi-Germany, arguing that he was wrongfully sentenced.
"Under the law, Auschwitz was legal,'' Gobrick said, in an apparent reference to the Nazi concentration camp in southern Poland. "What you're doing here is wrong, just as Auschwitz was.''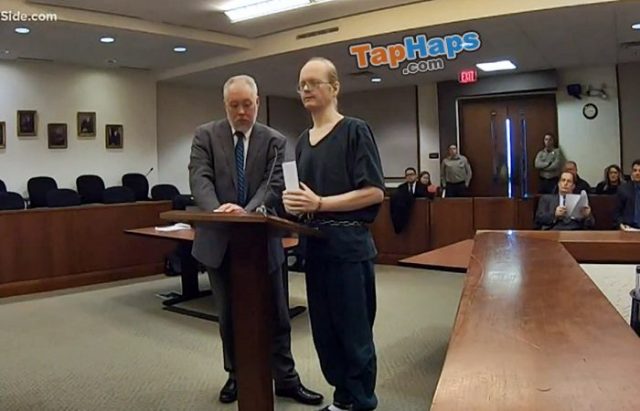 Gobrick is behind bars where he cannot harm another child. However, prison won't reform the repeat child sex offender, especially when he is laying claim to an identity that could possibly be protected in the near future.
For now, justice is served. However, it remains to be seen if Gobrick's argument creates a precedent for accused sex offenders to justify their crimes by claiming that they are "born this way."