A man felt like he'd been hit as uniformed soldiers entered a Chick-fil-A only one week after he lost his brother, who served a tour of duty in the Middle East. With his loved one on his mind, he decided it was a good time for a lesson. However, he had no idea he was getting himself into something much bigger than he first imagined.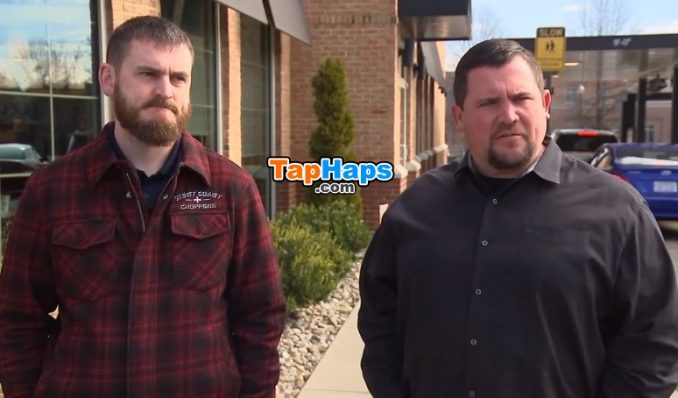 Jonathan Full was eating at a Chick-fil-A in Durham, North Carolina, with his brother Stephen and their children when two uniformed members of the United States military walked through the door. The Full brothers had lost their stepbrother only one week prior, and seeing the soldiers made a still-grieving Jonathan feel like he'd been struck right in his heart.
Unable to shake the feeling that had overcome him, Jonathan decided to turn the weekend outing to Chick-fil-A into a lesson, but he had no idea just what he was about to get himself into. "It just hit me real good in my heart to do it then. And, it just happened," Jonathan said. "It's always been on my mind to pay for some military members' meals when I get the chance." So, that's exactly what he set out to do, but his generosity came with one condition.
After Jonathan and Stephen's stepbrother Joshua had served a tour in Iraq, he returned home suffering severe PTSD. Sadly, his battle with post-traumatic stress disorder ended in the Marine Corps veteran taking his own life. It was in remembrance of his recently departed brother that Jonathan wanted to buy a meal for the soldiers, who he didn't know. But, he had a favor to ask.
"He asked them to reach out to anyone they knew with PTSD and try their best to get them the help they needed," Stephen recalled, recounting what he referred to as a "proud big brother moment" on social media. What the Full brothers didn't know, though, was that there was a line of several more service members about to come through the restaurant door.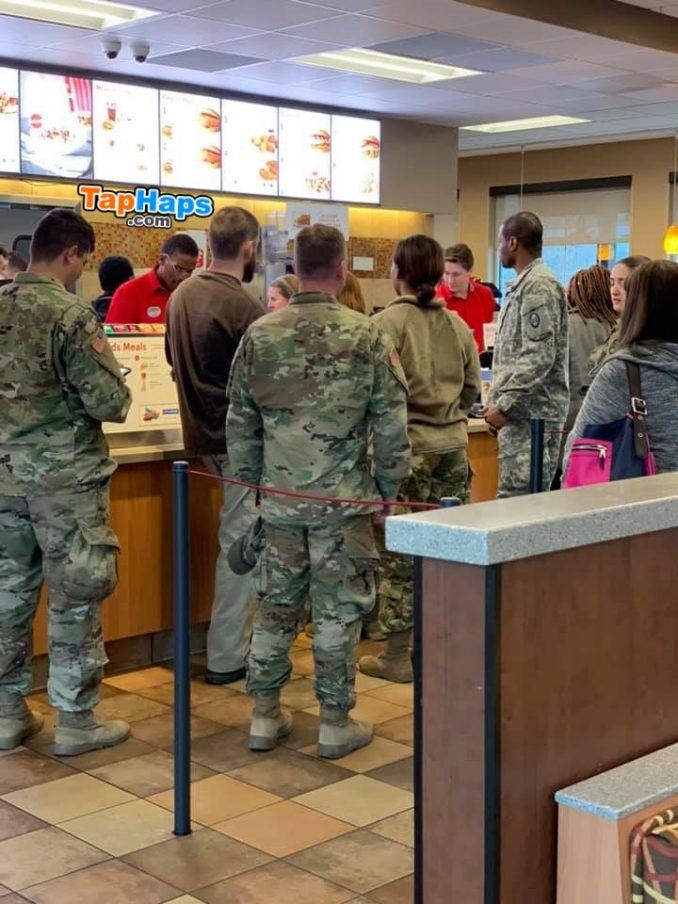 "Two military personnel walked in and began to order. Jonathan immediately got up and went to pay for their meal. Little did he know, about 9 more walked in," Stephen explained. "He didn't even bat an eye and asked everyone in line to allow the 9 to come to the front of the line. As he paid for their meals, in remembrance of our late brother Joshua."
Jonathan admitted he was initially caught off guard. "Man is there a bus dropped off somewhere? Did we just hit the motherload here," he thought as he saw nearly a dozen uniformed soldiers enter the restaurant. But, he wasn't deterred from his good deed. "What felt moving through my heart is I didn't care if 200 more showed. I was still going to buy the meal," he said.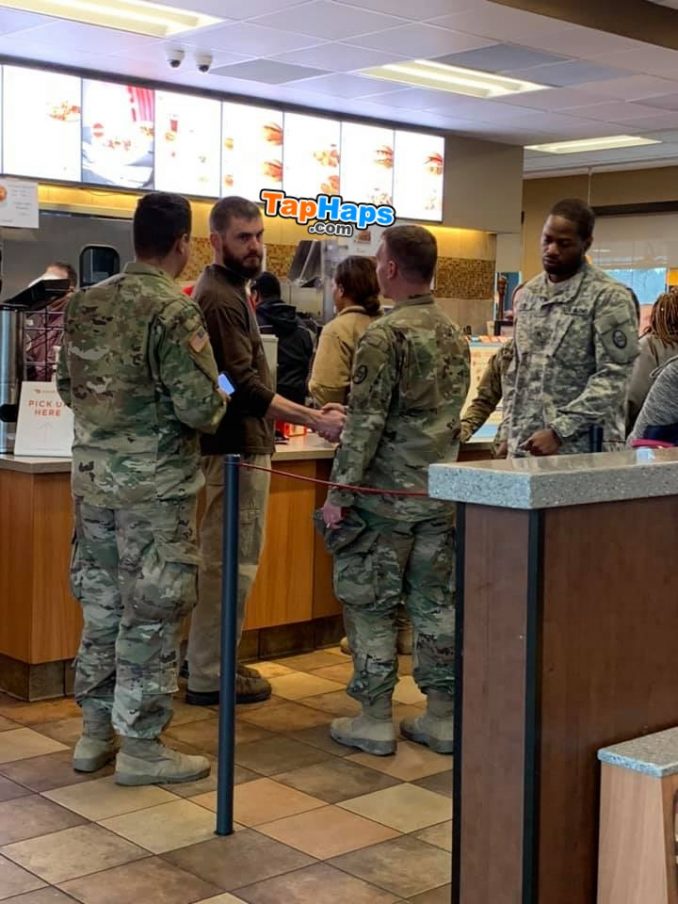 As Jonathan did just that, Stephen stood to the side, taking photos of the moment that left him feeling overcome with emotion. Jonathan shook hands with the military members he had just shown an act of gratitude and kindness, telling them, "Save your money for something more than just feeding yourself. Let us take care of you since you take care of us."
"[Jonathan] taught our boys to take care of the people that take care of us," Stephen said, proud of the lesson in gratitude and paying it forward for several service members that his brother taught that day. After thanking the soldiers for their service, they left, but Stephen was compelled to share the story on social media, hoping to spread the message even further.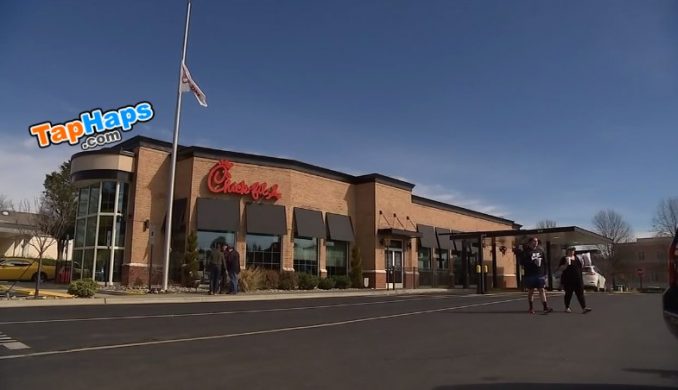 As it reached Matt Rice, manager at the Chick-fil-A location where the good deed took place, he was compelled to chime in. "We really want to be the gathering place for North Durham and the gathering place for all people. And so this is just a great opportunity that really exhibits that and we are so thankful for that person," he said. But, both Jonathan and Stephen wanted the story to spread for something greater than the accolades and recognition they received for the kind gesture.
"Please share this, in expanding efforts for PTSD support for the men and women that fight for our country every day," Stephen wrote alongside the pictures of Jonathan with the service members. As his brother was applauded for the gesture, Stephen explained, "The real hometown heroes are the ones whose meals were paid for," as Jonathan humbly added, "A little random act of kindness never hurt nobody."