A heart-pounding video captured the heroic moment a police officer singlehandedly lifted an overturned car to rescue a trapped passenger. He's since been hailed a hero, but he insists another label fits him much better as he sent a message that many need to hear.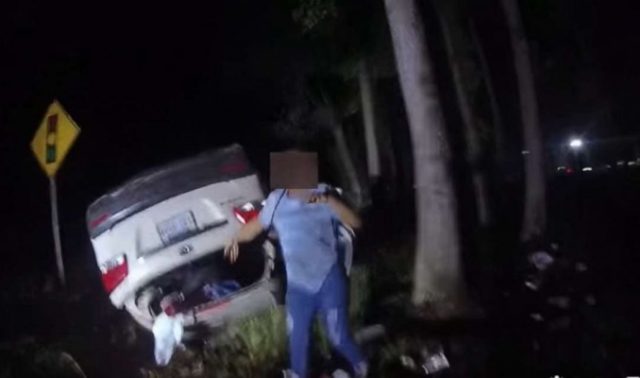 Deputy Jon Holt with the Gloucester Sheriff's Department has been hailed a hero after singlehandedly lifting a car to save a woman's life. It all began while Deputy Holt was in the middle of assisting the Virginia State Police with a possible DUI accident, and he saw another car spin out while he was on his way to the hospital. According to ABC News, a woman and her children were traveling in a sedan when they crashed in Gloucester County, Virginia.
Having witnessed the crash, the deputy knew he didn't have time to waste and flew into action as the first responder on the scene. "So, I was on the scene, I observed the vehicle upside down with one of the juvenile occupants outside the vehicle," Holt recalled. His body camera captured what followed. The footage has since been shared on social media by the Gloucester County Sheriff's Office, and it quickly went viral for good reason. Be forewarned, however, it may be difficult for some viewers to watch:
The video footage begins with Deputy Jon Holt in his patrol unit after witnessing the accident. He's heard telling dispatch that a car is "flipped upside down" before he runs to the car, where he hears a child screaming from the inside. The boy yells out to Holt, telling the officer that his mom is trapped inside. "She can't breathe! She can't breathe!" the child cried as he pleaded for the officer to help.
"He said she can't breathe, and you know, [he's] calling to his mother, and at that point, her head was pinned underneath the vehicle," Holt said, describing the heartbreaking scene.
Holt knew time was running out and he was on his own. "[S]he is trapped under the vehicle — I can't get it off," Holt is heard responding in the footage, but he obviously knew he had to try to help her. So, he got the child out of the car and then did the only thing he could think to do. He decided to lift the overturned car to free the woman, who was pinned underneath. And, that's exactly what he set out to do as his body camera video faded to black and the only sound heard is Deputy Holt using all of his strength and might to lift the vehicle.
"The driver was laying underneath the vehicle with her head pinned by the sunroof. Seeing the trauma her child was witnessing, Deputy J. Holt went into overdrive," a statement from the Gloucester County Sheriff's Office said. "Through sheer will and determination due to fearing the female may succumb to her circumstance in front of her panic-stricken child, Deputy J. Holt took quick action."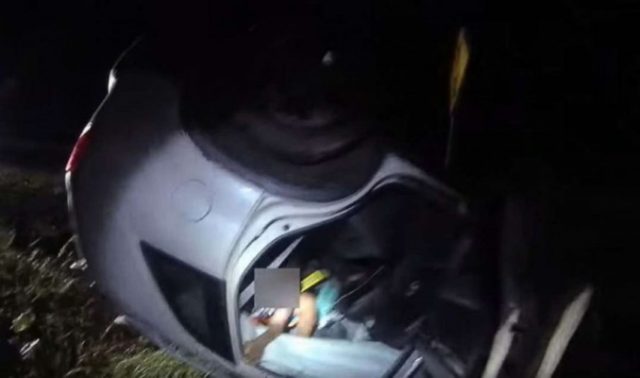 "At that point, I put my shoulder into the doorframe and braced as best I could, and I said, 'All I have to do is just stand up.' That's what all I was telling myself," Holt explained. "At that point, with as much effort as I could, I tried to stand up and stood up enough so she could free herself and was able to start breathing," he added. Although his video had gone dark, his efforts were clear as he's heard "straining and groaning loudly as he attempts to singlehandedly lift the car off of the woman."
Miraculously, Deputy Jon Holt "was able to physically lift the vehicle up enough for the driver to maneuver her head out to safety," according to the sheriff's department. Indeed, Holt saved the woman's life by singlehandedly lifting the car that she was pinned under, freeing the woman, who was reportedly "doing well" after the rescue, according to 13 News Now. "Last I knew that she was doing okay and you know, medical staff believed that she will be okay and released," Deputy Holt said in the interview below:
Of course, the deputy, who has also served in the Virginia Army National Guard and served in Iraq, has since been hailed a hero with hundreds of people thanking him for his service and bravery, but he seems to prefer a different label for himself, saying he's just your "average cop." According to Deputy Holt, his heroic efforts are just part of his job.
"You know, I'm just the average cop, and you know, it's what we do," the humble officer said, adding that "thinking of doing anything different is, you know, out of the question."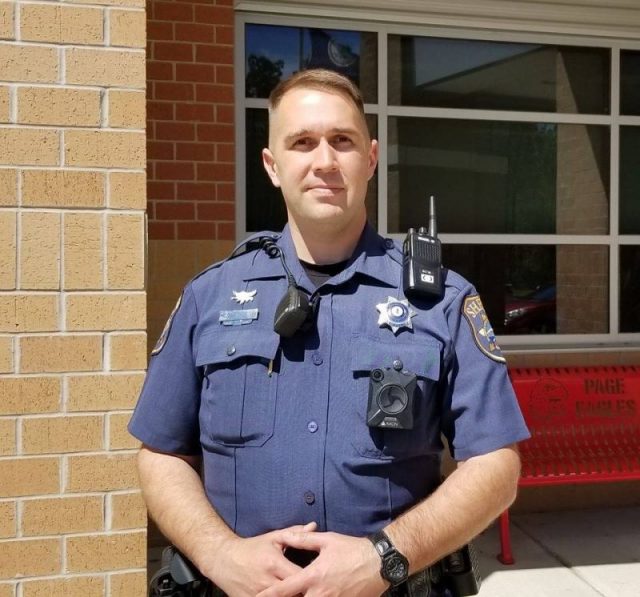 This isn't the first time that Gloucester Sheriff's Deputy Jon Holt rushed into a potentially dangerous situation in an effort to save lives. In March of 2020, Holt pulled two people from a burning house. He accepted "both the local and regional Top Cop Awards from the Greater Hampton Roads Regional Crime Line" for his "commitment to public safety," according to his department, The Blaze reported.
If this officer isn't a hero, I don't know who is. But, perhaps he's right too. Maybe he is just your "average cop" and bravery is just part of the job. It's definitely a quality many law enforcement officers have, but they seldom get enough credit for it. Instead of focusing our attention on the bad apples in the bunch, it's news like this that is worthy of being shared.