Joleen Diaz, who was dubbed "the hottest mom in the world" by the media, has frequented dating apps looking for her Prince Charming. However, the California woman said she got booted off a matchmaking site when they claimed she was lying about an important detail.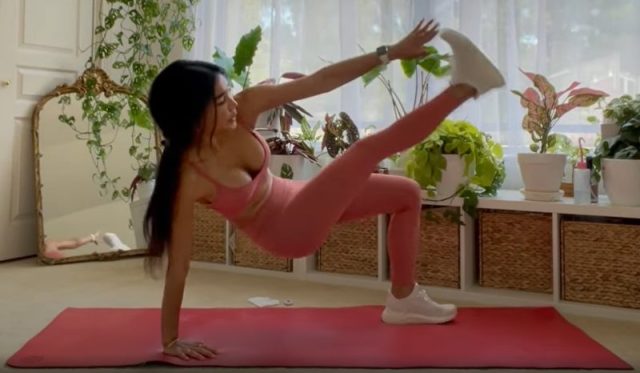 You've come to the correct place if you're curious about what the "hottest mom in the world" looks like. Fox News reports that Joleen Diaz, who is a high school teacher, gained popularity in 2020 after social media users declared her to be the world's most attractive mom on the planet.
"It actually started [when] my daughter posted this social media video that all the kids were doing about hot moms," Joleen said. "I think that's how the name got started." After getting used to "having so many eyes" on them, she said her daughter, Meilani, was "just as shocked" as she was at the images going viral. Nevertheless, they are both happy with the end result.
Joleen's social media stardom and attractiveness didn't make it any easier for her to meet Prince Charming. The single mother's efforts were impeded by the fact that she was kicked off the dating app "Hinge" after complaints that she had falsely claimed to be in her 40s.
"It's funny, I think people think I'm a fake account and report me. I could link my Instagram to my profile, which would likely help prove that it's really me, but I don't do it because I think my social media doesn't present the simple, down-to-earth person I am," Joleen explained.
The stunning brunette has more than 500,000 Instagram followers, with whom she regularly exchanges sultry selfies and bikini pictures. Joleen, though, is adamant that she is not as dazzling as her internet persona suggests. "I'd like to be able to connect with someone and then explain my social media to them once they know me a bit more," she stated.
Joleen frequently receives messages from younger men on dating sites, but she is content to give her daughter, Meilani, the millennial men. "Age isn't a deal-breaker for me . . . but I don't want to date a toyboy," she said. "I would never even remotely consider dating someone who is young enough to be friends with my daughter."
Mature guys who are looking for love and have an interest in Joleen must meet her stringent requirements. "I gravitate towards ambitious, motivated men, someone who is confident, has a positive outlook, and can communicate well," she said. Her dream man must also be outdoorsy, financially secure, and a dog lover.
Meanwhile, Meilani didn't reveal her ideal characteristics. The lookalike pair, who are often mistaken for sisters, use dating apps and frequently join forces on romantic adventures to approve each other's prospective mates.
"When we are both seeing people, we will often go bowling, to the movies, hikes, to the beach," Joleen  Diaz said. "Meilani asks for my advice on dating all the time. I love that she trusts in the advice I give. I feel like she's well-balanced in dating and I'm glad my experiences can help her out."
Joleen admitted that she hasn't always been a well-dressed "hot mom." Joleen characterized herself as a tomboy growing up in Guam. "I was the scrawny kid with the scraggly hair," she said. "I don't wake up looking put together and I don't go to bed looking that great either." However, Joleen noted that true beauty always comes from within and that everyone should "find something to love" about themselves.