Nassau County Sheriff Bill Leeper threw a big party for his deputies and staff members with a personalized cake celebrating an infamous murderess getting her "just desserts."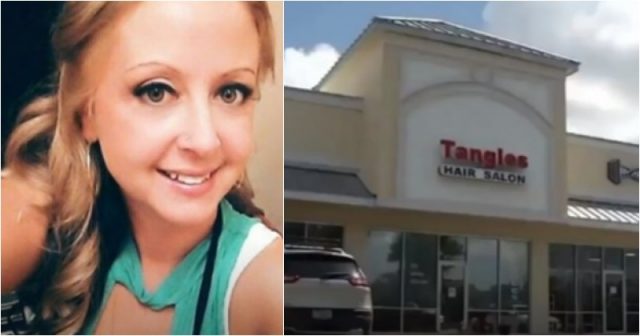 Thirty-four-year-old hairstylist Joleen Cummings was last seen alive working at Tangles, a hair salon in Fernandina Beach, Florida. She was supposed to meet up with her ex-husband in the city of Hilliard about 45 minutes away the next day to pick up her three kids to celebrate Mother's Day and her birthday. But, she never showed up.
After an extensive investigation with many twists and turns, Nassau County deputies arrested a woman named Jennifer Sybert for the murder of Cummings. However, the real Jennifer Sybert died in 1987 in Germany, the victim of a car crash, and was laid to rest in Butler, Pennsylvania. That's when authorities discovered Jennifer Sybert was one of many aliases used by Kimberly Kessler.
During the investigation, Kimberly Kessler was spotted on security camera video driving Cummings' Ford Expedition. That led the search to the CCTV footage from the Tangles Hair Salon from the night Cummings was last seen. It showed Kessler throwing out several large trash bags behind the salon. Authorities said they also found store video of Kessler purchasing trash bags, ammonia, cleaning gloves, and an electric knife near the time Cummings vanished, FOX30 reported.
"Investigators and prosecutors said DNA evidence showed Cummings' blood was found throughout the business, on Kessler's scissors and boots, and said there was a cleanup effort, believing that she was killed there even though her body has never been found," CBS47 reported.  "A jury in Nassau County found Kimberly Kessler guilty of first degree murder."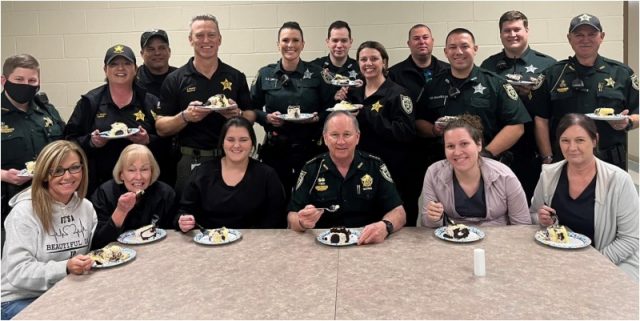 Kessler's antics while in custody became infamous throughout Nassau County. Hoping to convince the judge she was insane and could not face trial, Kessler resorted to "smearing feces that was in Styrofoam containers on herself and the walls," according to one report, "she [also] began to throw feces at the officer and another standing nearby."
Kessler also claimed the officers were trying to "poison" her and went on a hunger strike. "By the end of her strike, she reportedly weighed only 89 pounds. However, testimony from hospital and jail staff said that when she was not in the jail, Kessler would 'binge' eat and drink until she was returned to jail," Florida Times Union reported.  During the trial, Kessler routinely disrupted the proceedings by causing a commotion and hurling obscenities at the judge.
The convicted murderess continued her bizarre behavior during sentencing. "[I]n typical fashion, Kessler was removed before her sentencing hearing was fully underway," FTU reported. "She could be heard shouting…before she reached the courtroom — and as she was promptly wheeled back out." So, when Kessler was sentenced to life without the possibility of parole and was leaving the Nassau County Jail to go to her "forever home" in one of Florida's maximum-security prisons, Sheriff Leeper and his staff celebrated.
"We're going to celebrate her home going, because her new home, for the rest of her life, until she takes her last breath, is going to be Florida State Prison," Leeper said. "She has over the past few weeks attempted to take her life and was unsuccessful, but we wanted to keep her safe in our jail so we could get rid of her and put her in the state's hands and let them deal with her now. The costs borne by the taxpayers of Nassau County for her custody since her arrest have been staggering," Sheriff Leeper declared in a Facebook post. "A conservative estimate cost for her suicide watch, medical costs, transportation and food amounted to over $215,000." It's no wonder they were glad to see her go.