When a school bus was involved in a terrible collision with a box truck, the driver was critically injured. However, instead of waiting for the paramedics and preserving his energy to save his own life, the man chose to use his final moments to rescue every last child from the mangled bus.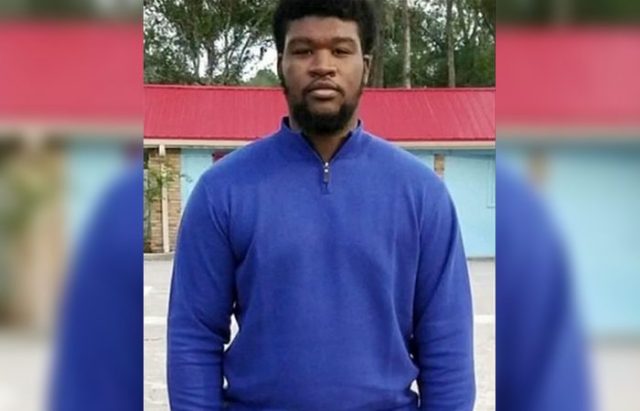 Johnathon Grayer, 25, was driving a Ryder rental truck through Alma, Georgia when he made a fatal mistake on the road. Without warning, he crashed into the back of a Bacon County school bus as it was unloading elementary school children, completely destroying the cab of his truck and crushing the back of the bus.
"The impact sent the back of the box truck into the air, leaving metal scattered across the highway," Cpl. Shane Copeland with the Georgia State Patrol said.
Grayer was critically injured in the crash, which obliterated the front end of his truck. However, instead of waiting calmly for first responders to save his life, he chose to spend his last few minutes making sure that everyone else was out of danger.
According to Georgia State Police, there were more than a dozen students on the bus, several of whom were sitting in the back when the crash occurred. Without hesitating, Grayer pulled himself from his own wreckage and ran to help the injured children, including those who were trapped by the crushed seats.
Investigators told Grayer's parents, Veronica and Isaiah Grayer, that their son freed students and carried them to safety. He even summoned super-human strength to rip up a bench seat in order to get to a trapped child.
"They said that for some reason or another, he just ripped the whole seat out the bus with the child, and I was, like, 'Wow,'" Veronica Grayer told News4Jax.
Despite the horrifying situation, Grayer managed to use his charisma to calm the children. According to one child, the hero told them not to worry because they were going to get a treat once it was all over. Sadly, Grayer wouldn't be able to keep his promise.
"He told a little child that they were going to get ice cream. And the parents said the little kid asked, 'Where is the man that took me off the bus? Because we were supposed to get ice cream,'" Veronica Grayer said.
As soon as he had finished rescuing the children, the exhausted hero lay down and waited for paramedics to arrive. He was rushed to the hospital only to pass away from his injuries. Still, he had accomplished his goal. Thanks to his miraculous strength, all of the children were going to be okay.
"After it happened, he collapsed and he was just done like God saying, 'Okay, you did what I wanted you to do,'" said Isaiah Grayer.

"He must've been running on adrenaline, and his body gave out," said Cpl. Shane Copeland with the Georgia State Patrol. "He was pretty much done by that point."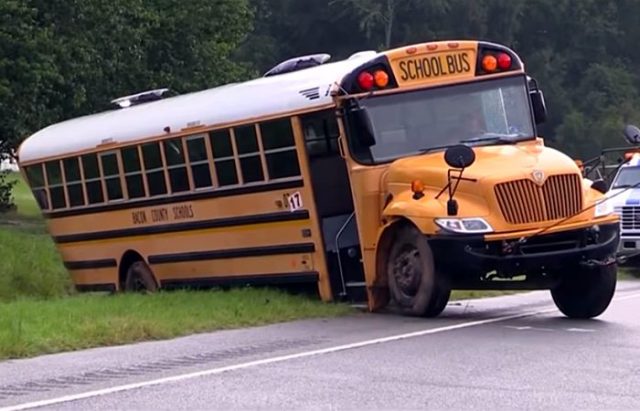 Twelve of the children were taken to the hospital for medical treatment for non-life-threatening injuries and were soon discharged. Grayer's family offered their prayers in hopes that the children would recover quickly from both their physical and emotional wounds.
"I also want to thank the good Samaritan that stopped and sat there with my son until the paramedics got there. I want to thank him," said Veronica Grayer.
The family wants everyone to remember Grayer for his love for life and willingness to go above and beyond when helping others.
"My son, he had a big heart. He was, like I said, my gentle giant. He would do anything in the world for you if you had it," said Veronica Grayer. "He had this laugh about himself."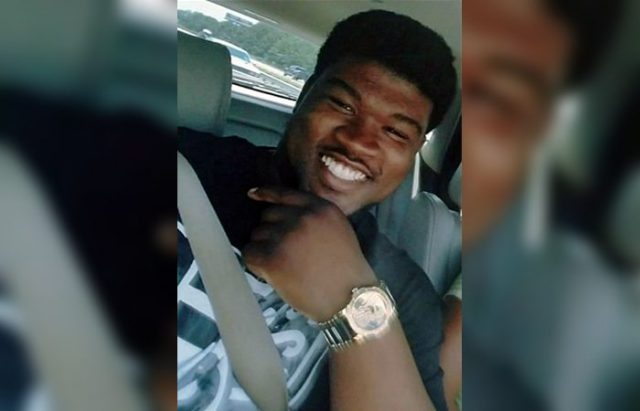 Johnathon Grayer could have stayed put in his vehicle and waited to receive emergency medical attention. He may have even had a chance of surviving his injuries had he done so. However, his love for others simply wouldn't allow him to do such a thing.
Although Johnathon Grayer likely knew he was critically injured, he didn't let it stop him from pursuing the greatest good. Caring more for the children than himself, he used his last breaths to ensure that a group of scared children were safe and at peace. Hopefully, his story is spread far and wide to honor his memory.