Intruders chose to break into and rob a 93-year-old man's home because they saw him as an "easy target." However, as soon as they entered his residence, they realized they had made a huge mistake.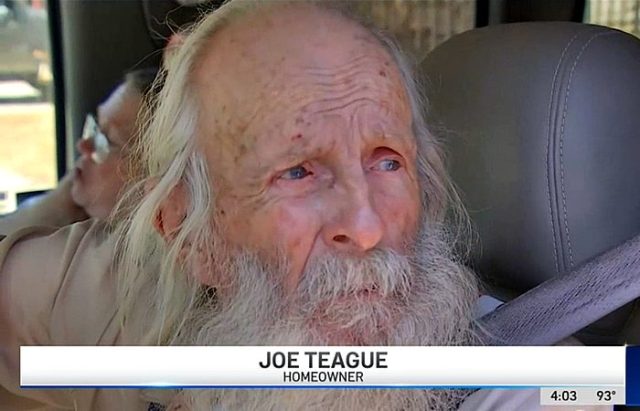 For several weeks, an elderly man had been the target of a number of break-ins in Moreno Valley, California. Thieves had reportedly discovered that 93-year-old Joe Teague had quite the stash of valuables, including a collection of pricey musical instruments he accumulated over time.
Taking advantage of Teague's advanced age, the thieves had repeatedly broken into his house without fear of retribution. In fact, Oscar Malma, whose wife is the homeowner's granddaughter, says the thieves became so bold that they even forced their way into his house in broad daylight, KABC reported.
"It happened once on Friday. On that bright day, they went (broke) into the house. And now this happens in the middle of the night. They were looking for him. He's an old, retired plumber. He has a lot of tools…he's a musician as well, so he's got a lot of musical instruments. Little by little, they've been ripping him off," Malma said.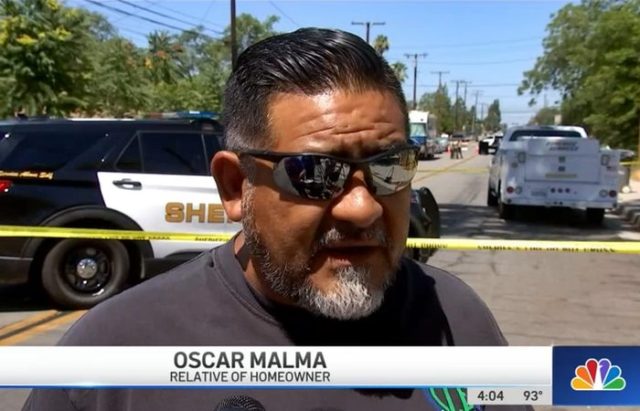 Although Teague would call the police during every break-in, the intruders had gotten used to law enforcement taking a long time to arrive. By the time the police showed up, the thieves were long gone with the stolen property.
"He was tired because every time he calls the police, (they took) forever to come and assist him," said Malma.
With no end in sight, Teague knew he had to devise a better plan than calling the police as the intruders made off with his things. So, when the same group of thieves returned just after midnight one fateful night, he was ready.
"The fact is, when they broke in they got a lot of my equipment and I approached them to put them under citizens arrest," Teague said.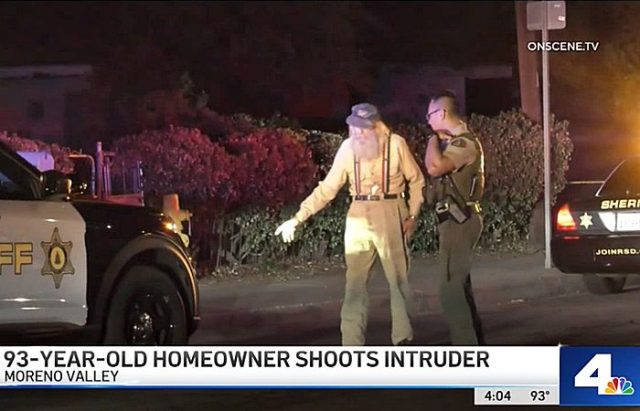 The 93-year-old homeowner pulled out his trusty shotgun and warned the thieves to drop his things. Having gotten away with robbing him so many times, the intruders didn't take Teague seriously. Instead of relenting, the gang assaulted him.
"I kept telling them, I have a shotgun with three shells in it, but I actually only had one. And they kept throwing stuff at me," Teague recalled.
Having given a clear warning, Teague made good on his threat. He fired, hitting one of the thieves as the rest scattered. Teague then called the police and reported that he had shot a dangerous intruder. The suspect, who has been identified as 33-year-old Joseph Ortega, was rushed to the hospital in critical condition.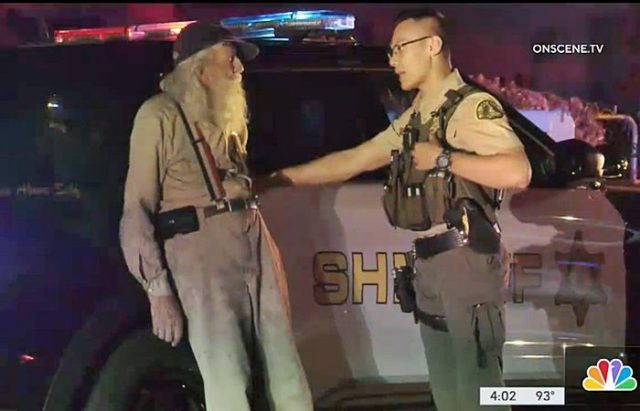 Teague was questioned extensively by investigators but was not arrested. Although the investigation was still underway, shortly after the incident authorities said he is not expected to face charges.
"He took the law into his own hands… He's been working all his life and whatever little things he has, he's (protecting)," Malma said. "He was defending his property. That happened inside his house. So I don't think there's any reason for him to be arrested."
The sheriff's office confirmed that witnesses reported several people running away from Teague's house just before authorities arrived. Deputies were reportedly still searching for the remaining suspects in the days after the incident.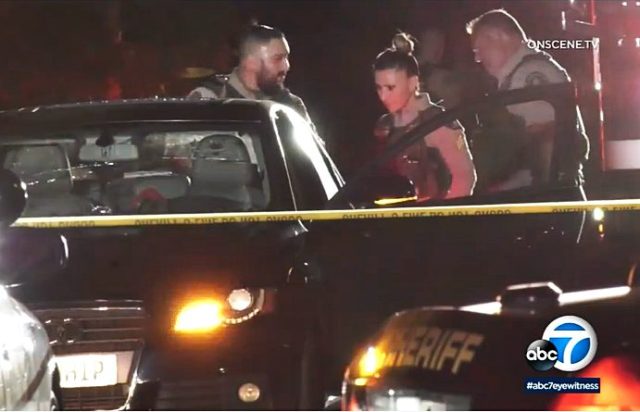 The sheriff's office is treating the incident as a case of justified self-defense. They confirmed that Joe Teague's use of deadly force was justified and that they will not bring charges against him.
There are many who, like Teague, are particularly vulnerable to those who would take advantage of them. Since law enforcement can't be everywhere at all times, the best means of defense is being properly armed and trained, just as Teague proved.