Police say a home intruder broke through the front door of a residence in an isolated rural area of South Carolina. However, the tables were turned when the suspect realized that the homeowner was a WWE heavyweight champion.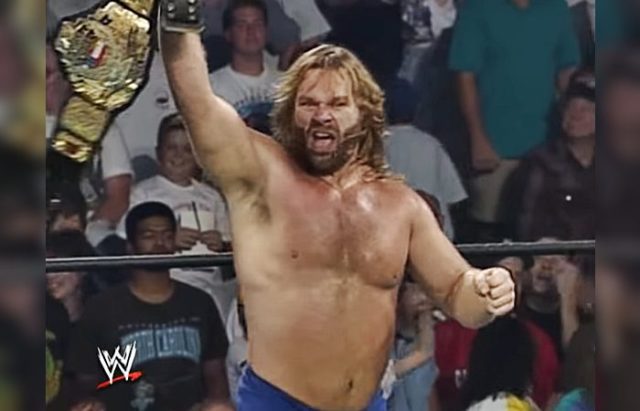 "Hacksaw" Jim Duggan has loads of experience manhandling opponents in the World Wrestling Entertainment ring. In fact, the wrestling Hall of Famer won the very first Royal Rumble and won the first U.S. heavyweight championship of World Championship Wrestling. This skill set came in handy when he came face-to-face with a home intruder.
Duggan, 68, told Fox News that he was watching television and his wife, Debra, was baking when a commotion disrupted their quiet evening.
"We live way out in the country in South Carolina, probably 200 yards off the main road, down a dirt road. It was totally dark," Duggan said. "I'm watching TV, she's making the bed. And all of a sudden there's this huge pounding on our door," the legendary pro wrestler said. "We have glass doors. Our yard is all fenced in. It's 70 yards from the road."
A man in his mid-20s started banging on their front door, breaking through the glass and tripping into their entryway. Within an instant, Duggan summoned his years of training.
"As I run to the foyer, the guy comes in but trips over our step and falls in. I switch on ready to grab him and he goes, 'No, no, help me, help me.' And I'm like, 'What?' And I grab him and I threw out onto the porch and I'm thinking it's a home invasion and this guy is just a diversion."
Duggan didn't know if the man was part of a larger home invasion plot or if he genuinely needed help, so he took every precaution.
"So as my wife is watching him, I grab my gun. It just happened to be a .44 Magnum – the old 'Dirty Harry' gun which is a pretty intimidating weapon. I had that in my hand, waiting for someone else to come. No one else showed up. This guy is screaming, 'Help me, help me, they're gonna kill me.' So now I'm thinking other people are coming after to kill him."
Duggan's wife called 911 while he held the man "down spread eagle on the front porch" at gunpoint, carefully watching for other possible threats. Armed and alert, he waited until the police arrived to take over the situation.
Duggan explained that he heard several other voices shouting threats as he held the intruder at bay, suggesting that the suspect may have been telling the truth.
"Other people in the road were yelling, 'We're gonna get you, we're gonna get you.' I had no idea what the situation was or what this man brought to my house but thank goodness for the great response to the Kershaw County Sheriff's Department."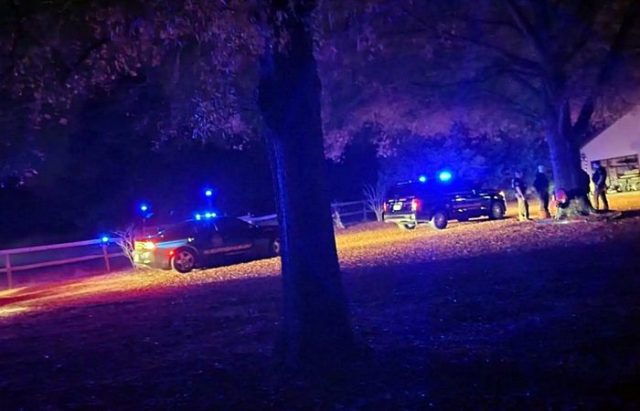 Thankfully, Duggan kept a cool head, carefully monitoring the intruder while simultaneously protecting him from any possible danger.
"If it was later at night because it was totally dark I woulda been coming out of the bedroom instead of the living room, I woulda had a loaded gun with me," he said. "But this way, I came into the foyer, he was already in the house, I grabbed him and thew him out. And by the time I grabbed the Magnum, things slowed down enough and I realized he wasn't a threat. Thank goodness I didn't shoot him or anything because it woulda been a horrible thing to live with but the guy did break into our house."
After officers removed the suspect and cleared the property of any threat, Duggan and his wife headed to bed. He then told her that they "don't need to go to the movies anymore" because the encounter was more action-packed than anything in the theater.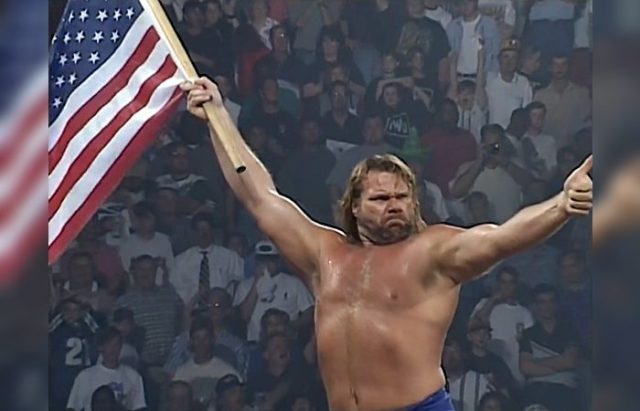 Duggan proved that his skills extend far beyond the boundaries of a WWE ring. Years of tossing his opponents off the mat meant that a home intruder was no match for him.
Incredibly, Duggan not only managed to save a home intruder who was likely in danger, but he also protected his family at the same time. While it's true that not all heroes wear capes, they sometimes don heavyweight championship belts and wave an American flag.