After a violent mob surrounded her vehicle, a Colorado woman plowed through the crowd, running over the man who smashed her windshield. Despite facing multiple charges, the jury made an unexpected ruling.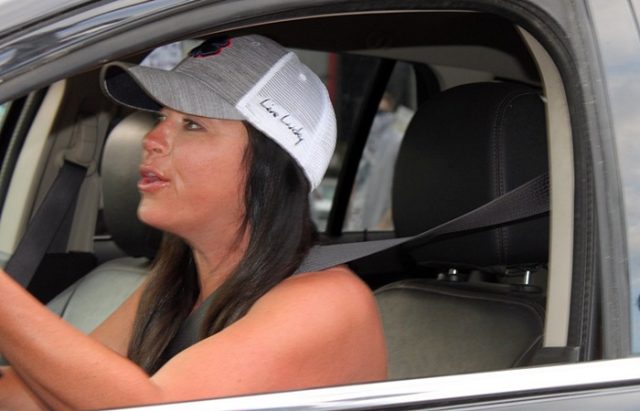 While driving to her home near the state capitol, Denver resident Jennifer Watson, 37, found herself in the midst of a Black Lives Matter/anti-police demonstration. When the protestors spotted her SUV attempting to maneuver around them in order to leave, they quickly surrounded her car and flew into a violent rage.
"She was alone in her car with her dog when she was surrounded by people who began kicking and hitting her car and taunting and yelling at her," Brackley told 9Wants to Know. "While stopped, Mr. Max Bailey jumped up onto the hood of her car and her windshield was smashed in two places. She was fearful for her safety."
Video footage shows protestors mobbing Watson's car before a male demonstrator, who has been identified as Max Bailey, climbs onto the hood of the SUV. At this point, Watson says he smashed her windshield. She then pulls forward, prompting Bailey to hop down from the hood and jog off. Unfortunately for him, he wasn't getting away consequence-free.
As Bailey casually skips away from his conquest, Watson suddenly veers to the right in what appears to be an intentional move to hit Bailey. She runs him down with her SUV while several others rush to his aid. A swarm of angry protestors then once again descends on the vehicle but is left behind before they can do any further damage.
Watson was later arrested and charged with assault and reckless driving. Incredibly, a jury found her not guilty on the assault charge, which could have landed her in prison for up to two years. However, she was still found guilty of misdemeanor reckless driving, which can carry a penalty of 10 to 90 days in jail and/or a fine of no more than $300.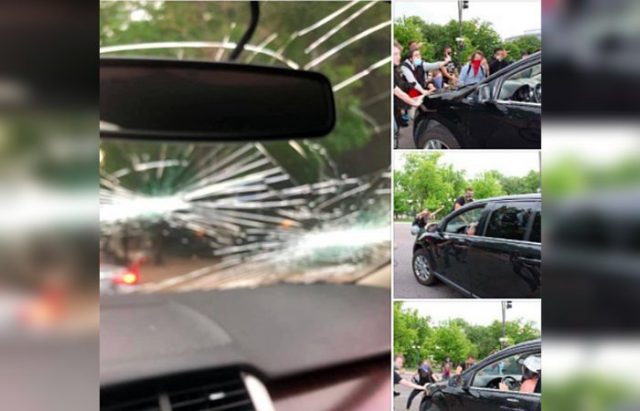 Bailey likely isn't too happy with the jury's decision, as he believes he did nothing wrong. In fact, he claims that he only climbed on Watson's car because he was trying to protect other demonstrators and felt that being on a moving vehicle was the safest place to be.
"The reason I was in front of the car was to make sure everyone was safe and to get this lady to stop from running over protesters," Bailey told 9NEWS the day after the incident. "The reason I got on top of the car was because she accelerated into me and I'm not going to lie down and let somebody run over me."
No charges were brought against Bailey because the district attorney was unable to "prove a criminal act beyond a reasonable doubt." When asked how he would react if given a second chance, he admitted that he would behave just as violently.
"I would handle the situation exactly the same because, for me, all I see is I'm trying to make a change that I think needs to be changed by standing here and screaming what I scream and screaming what I stand for," Bailey said.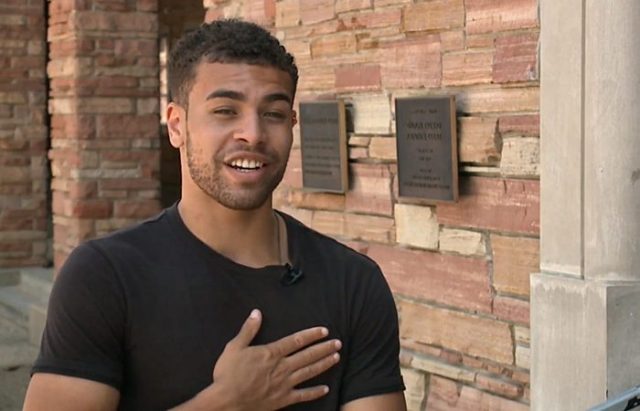 Those who side with the protestors justify their unprovoked violent actions but call for severe punishment for those who are caught in the chaos. They would have people like Jennifer Watson seriously injured or killed so as not to offend the mob and their agenda.
Protesting and civil disobedience are sometimes necessary. However, violence undermines the cause. It's disturbing to see so many cases in which those attacked by demonstrators are the ones blamed and prosecuted when they defend themselves and their loved ones.