When a young woman went on a trip to the Bahamas, she had no way of knowing she would end up losing a limb. The U.S. Army veteran turned Instagram model had her leg amputated and says she found God in the harrowing experience.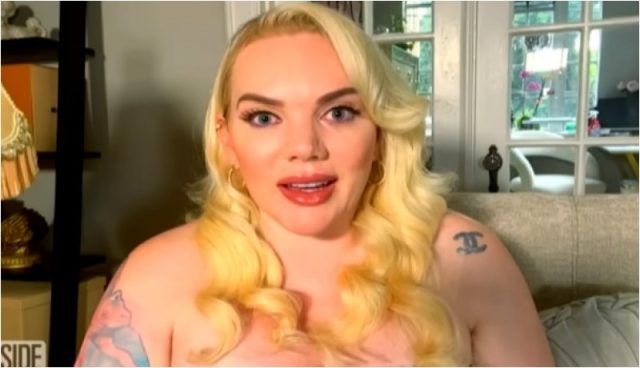 Jennifer Barlow decided to take a relaxing vacation in the Bahamas, where she snorkeled in the clear blue waters. When Barlow returned home to Atlanta, Georgia, she began to feel a little strange, then quite weak. Something was horribly wrong with the woman who was normally "healthy as an ox" and a regular gym-goer.
After days of resting in bed, Barlow observed her right knee "ballooning up" and turning red and hot to the touch. "When I got home from the Bahamas, I was feeling really sick over the course of about five days, and I just didn't know what was wrong with me," she said. By the sixth day, she was in excruciating pain, and her knee had swollen significantly.
At this point, Barlow's brother discovered her unconscious on the kitchen floor. She was airlifted to the Joseph Maxwell Cleland Atlanta VA Medical Center. Doctors revealed that Barlow had caught necrotizing fasciitis, a rare flesh-eating bacteria that entered her body through a minor cut on her leg while in the Bahamas.
According to the Georgia model, she wounded her leg while shaving and then went swimming and snorkeling. "I went into a coma for 10 days and underwent about 15 surgeries somewhere to save my life," she explained, adding that her kidneys had shut down and she had a high fever.
"By the grace of God, I came out of my coma," Jennifer Barlow said. However, her leg didn't look the same. "I woke up with my leg looking like a zombie leg," she said. "Or like a dog had just got ahold of it and rippled me to shreds. It was really gross and terrifying." Due to the extreme pain, the Army veteran opted to have her leg amputated after consulting with her doctors.
"I just was in so much pain, I couldn't take it anymore," Barlow said. "And I was just like, I would rather you take the leg so I can start my healing and a healing journey." She praised her brother and mentioned God in an Instagram post. "I've survived by finding the magic in surrendering completely to God," she declared. "And not to mention, I could not be here without my little brother who saved my life when I was dying on my kitchen floor!!!"
Barlow shifted her focus on her prosthetic journey. She is also using her story to educate people about the dangers of an untreated bacterial infection. "There are bacteria out there that can get into your bloodstream and that when you're feeling like, you know, really sick and stuff, you need to go get seen ASAP," she said. On her Instagram page, she quoted Gᴇɴᴇsɪs 50:20: "God takes what the enemy meant for me and He turned it into good."
Prior to the vacation that altered her life forever, Barlow envisioned a future in modeling and acting. Although her dreams may not appear to be exactly the same, she refuses to give up on them. "You know, being disabled doesn't mean that I can't be a model anymore or that I'm ugly or that I'm unwanted," she said. "I would love to be in modeling or acting and be an advocate for the disabled in film."
According to the New York Post, Jennifer Barlow had contracted a rare, potentially lethal bacterial infection that results in necrotizing fasciitis, or a "flesh-eating disease," which is believed to be caused primarily by group-A strep. "I never in my life had heard of sepsis, and I had never heard of flesh-eating bacteria," the Atlanta model said.
Sepsis is one of the top five misdiagnosed dangerous diseases in the U.S., a study found. A report from the U.S. Centers for Disease Control and Prevention estimated there were 500 to 1,500 cases of necrotizing fasciitis annually in the United States, with about 20 percent of them fatal. The National Necrotizing Fasciitis Foundation has said that the estimate is probably low.