Jennifer Aniston landed in hot water after heavily criticizing the direction Hollywood has taken in the last few decades, complaining that "people are becoming famous for doing nothing." But, that's not all. Aniston's remarks resulted in a significant backlash against her.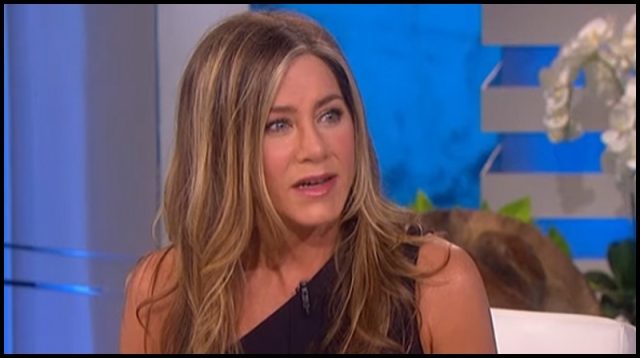 Actress Jennifer Aniston was hit with a severe backlash after making comments about Hollywood that many found to be "out of touch." It all started when the Friends star sat down with actor Sebastian Stan to talk about the Hollywood industry for Variety's Actors on Actors series.
While talking about Stan playing Tommy Lee in the miniseries Pam & Tommy and discussing the infamous sex tape Lee made with Pamela Anderson, Aniston lamented that it was around that time the idea of being famous for being famous came about. "Right at the time when the internet really shaped a new culture about people becoming famous," Aniston said, according to Yahoo News. "This thing of people becoming famous for basically doing nothing. I mean — Paris Hilton, Monica Lewinsky, all those."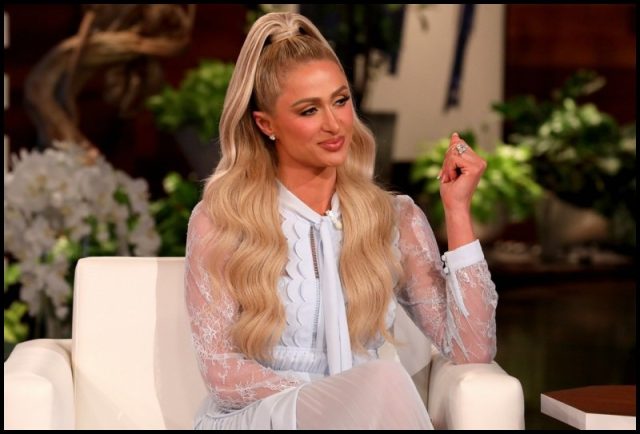 Aniston then reminisced about Hollywood before it was inundated with those who became famous for nothing. "I feel so lucky that we got a little taste of the industry before it became what it is today," she said. "More streaming services — you're famous from TikTok, you're famous from YouTube, you're famous from Instagram. It's almost, like, it's diluting the actor's job."
While appearing on the series finale of The Ellen DeGeneres Show, Aniston talked about just how pivotal the year 2005 was for her. In 2004, the show Friends ended, and so did her marriage to Brad Pitt. "Well, I got a divorce and went into therapy," Aniston recalled. "And then I did a movie called The Break-Up. I just kinda leaned into the end. I just was like, 'You know what, guys? Let's make this a completely new chapter. Let's just end everything and start new.'"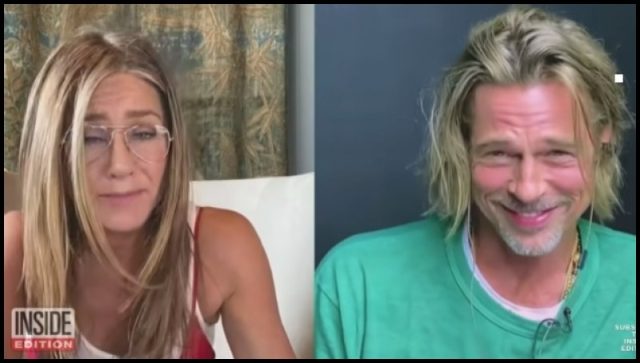 Aniston is also noted as one of the few Hollywood stars who does have a faith in God. Up until now, she basically towed the Hollywood-approved line, and that's why she was probably utterly surprised when her remarks, complaining about "famous people," caused a harsh backlash.
According to Yahoo News, "Those comments definitely didn't sit well with people, who called out the fact that Jennifer's parents were famous actors — John Aniston and Nancy Dow." One critic said, "Jennifer Aniston (nepotism baby) wants to talk about diluting the actor's job…right." Meanwhile, others claimed her rise to fame was based on the actress benefitting from white privilege, not on her own merits. "I miss it when you could only get famous when you were already privileged and rich'… that's what she's saying," stated one social media user.
The criticism continued. "Back in my day, you needed to work to get famous from an all-caucasian TV show set in New York City," blasted another commenter. "People are so angry that the industry is more diverse, more inclusive of people from all backgrounds," one Twitter user responded to Aniston's remarks. "Who had nothing but a phone to prop up to showcase their dream when their communities were probably underfunded and overlooked. Let's keep making 'em mad."
Aniston, who proudly voted for Joe Biden and Kamala Harris, claimed, "I voted for them because right now this country is more divided than ever. Right now, a few men in power are deciding what women can and can't do with their own bodies."
It appears as if the "cancel culture" has accused Aniston of taking advantage of her "white privilege," while saying her acting career isn't based on her own skills, but rather on being born to rich parents who were in the show business. This must be a real eye-opener for the actress.
"Whatever the reason, there is no denying that cancel culture exists and is getting worse," Professor Evan Gerstmann declared. "What is harder to understand is why the truly powerful, those with the power to suspend and investigate are allowing this? Perhaps they fear becoming targets themselves." Jennifer Aniston had every right to make an observation about the industry she has worked in for over 20 years, and it remains to be seen if the actress will address those who harshly claimed she is too white and too rich to speak out.