While messing around at a state park, a pair of teen boys decided to push a heavy log over the edge of a cliff. What neither boy realized was that a professional photographer was standing right beneath them.
While passing their time at Hocking Hills State Park in Ohio, 17-year-olds Jaden Churchheus and Jordan Buckley were standing near the edge of a cliff when the pair of friends sought out to satisfy some natural curiosity. Having spotted a log nearby, the pair decided to see what would happen if they pushed it over the steep drop. What happened next was the stuff of nightmares.
Ask just about any adult to reflect on their adolescence and you'll find that they have a story or two involving dumb decisions they made as a teen. In fact, regrets are often part of the maturing process. However, this pair of teen boys discovered that even the most harmless goofing around can change lives in an instant.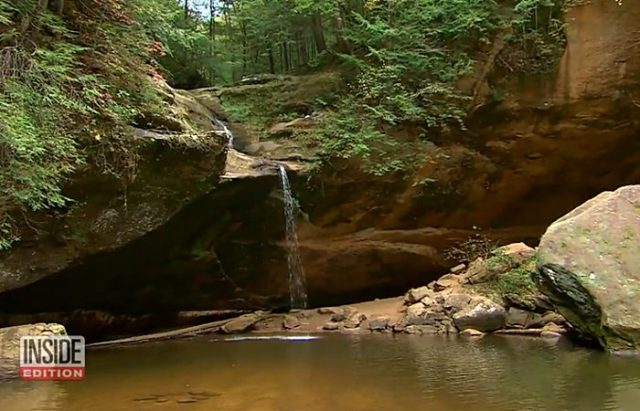 As the pair forced the 6-foot, 74-pound log over the cliff's edge, they didn't realize that a photographer was standing at the bottom of the drop, taking high school portraits for a group of students in front of Old Man's Cave, WBNS reports. Within an instant, the massive log struck 44-year-old Victoria Schafer, crushing her skull and killing her almost instantly as horrified teens looked on helplessly.
After a gut-wrenching 911 call, investigators discovered that the log falling and killing the mother-of-four was not accidental. Weeks later, an anonymous tip led them to Churcheus and Buckley, who were arrested and charged as adults with murder, involuntary manslaughter, and reckless homicide.
Initially, each of the boys pleaded not guilty to the serious charges. Months later, the teens changed their plea to guilty of one count of first-degree involuntary manslaughter, accepting what they had done, however unintentional. As such, Hocking County Common Pleas Judge John T. Wallace recommended sentences of 3 to 4-and-a-half years each for the boys and agreed to move the case back to juvenile court.
The judge accepted Churchheus' plea first, allowing the teen the opportunity to address the victim's family and loved one for the first time since her death. In court, he apologized for his actions and acknowledged that he had directly caused Schafer's untimely demise.
"That day at Old Man's Cave, I never would have imagined that my actions would result in this," he said. "I have thought about the fact that I caused someone's death every day since it happened, and I will carry that with me for the rest of my life. I appreciate the kindness of Ms. Schafer's family, the attorney general's office and the prosecutor's office in giving me a second chance. I realize that nothing I say can bring Ms. Schafer back, but I am truly sorry."
Buckley was also given the chance to give his final remarks before sentencing. Like Churchheus, he apologized and pleaded for the family's forgiveness.
"I know that nothing I can say right now will change what happened that day, and I know that no words that I speak can bring back your beloved wife, mother, daughter and sister," Buckley said. "I understand that my actions that day has caused your family's life to change, and my hope from all of this is to use this trauma to learn and live the rest of my life in a way that will honor Ms. Schafer's. I would like to use this experience to prevent others from making a similar mistake. There will not be a day for the rest of my life that I will not think about this tragedy, and I hope that someday you will find it in your heart to forgive me."
The judge has taken the guilty pleas and the boys' expressions of remorse into account and is expected to consider time served as part of their sentences.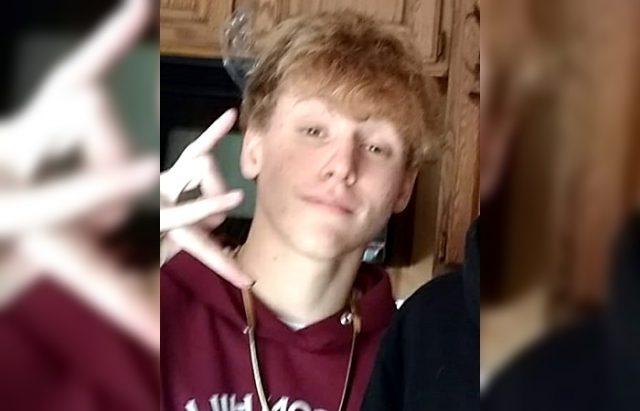 Some have argued that the teens should be more harshly punished for attempting to get away with their heinous crime. However, others pointed out that they were simply acting as most scared teens would and that they were not malicious in their actions.
Regardless, an innocent mother's life was taken away and two teen boys must face the consequences of their bad decision. Sadly, there is no perfect outcome in this case on either side.