When it came time to start the football game, the teams realized that no one was willing to sing the national anthem. Just then, one high schooler took off his helmet and grabbed his guitar.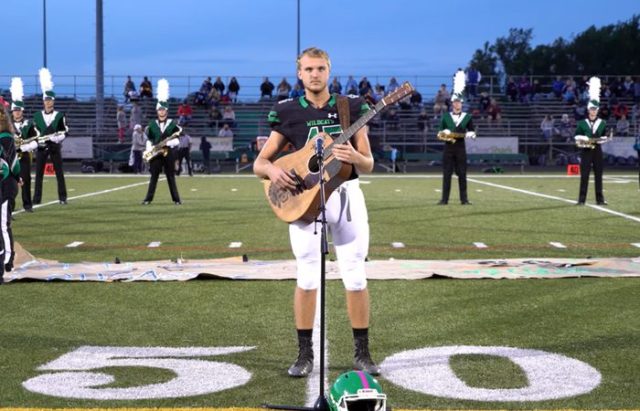 Moments before kickoff, the flag is raised on the field and the music begins to play, signaling the crowd to stand for the national anthem. Unfortunately, no one wanted to perform the song at Arundel High School in Maryland, leaving the school with no option but to dust off a pre-recorded rendition of the song and blare it over the loudspeakers.
Unwilling to allow the Star Spangled Banner to receive such a poor performance, the school's director asked senior Jackson Dean Nicholson to step up. In full pads and uniform, the teen removed his helmet, grabbed his acoustic guitar, and stepped up to the microphone.
USA Today reports that Nicholson walked up to the mic stand on the 50-yard line, guitar in hand, and gently began strumming his guitar. Unsure of what they would hear, the expectant crowd grew silent, waiting for the student to sing. What they heard changed everything.
In one of the most stunning versions of the national anthem, Nicholson confidently belted out a brilliant rendition of the song. With buttery vocals and a deep, rich tone, the young man left audience members completely awestruck. It was as if he had been performing his entire life. Clearly, he was made for this.
"I'm not really nervous when I have to sing in front of people. First five times you do it, the butterflies just go away. It's all good after that," Nicholson told the Gazette. "We knew we were going to videotape it, and I think I was more anxious about that."
As soon as the recording hit social media, Nicholson was a small-town celebrity. Launching his career, Nicholson was given the opportunity to collaborate with noted country music producer Frank Green. He was soon the talk of the nation.
Incredibly, the high schooler didn't get a big head about his newfound fame. Instead, he expressed his plan to complete his senior year before pursuing a full-time career.
"This is my last year, then I'm done. I've got until January, I'll have all my credits done, and I only have to be enrolled for this semester," he said. "I got a waive by my principal and she's very supportive of what I do. I'm going to go for it."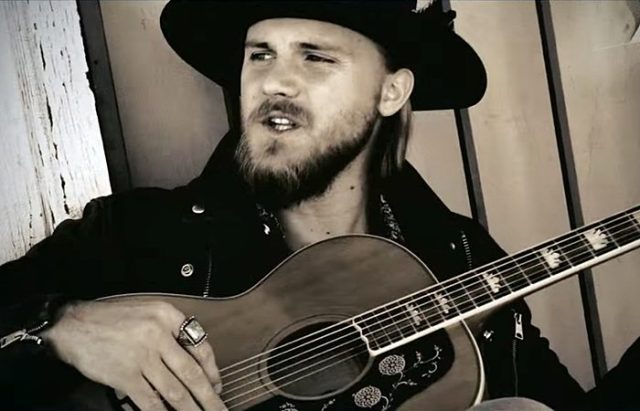 Of course, Jackson Dean Nicholson did finally catch his big break. In fact, he is now a famous country music star, going by the name Jackson Dean. Soon, he was offered four record deals and had a number-one hit song. He has since become a household name in the country music industry.
From learning to play the guitar in the woods behind his house to selling out concerts around the country, Jackson Dean's notoriety is all due to a humble performance in the middle of a high school football field. Fortunately, he hasn't let fame and fortune get to him. To this day, he credits his family and friends with his success, and he always points back to his first guitar and his home in a Maryland swamp as a reminder of where he came from.