After a pair of brothers didn't show up for boxing class, the coach immediately knew something was wrong. When he tracked down the boys' home, he couldn't believe his eyes.
While working as a Pittsburg police detective, 22-year Army veteran Jack Mook spent his spare time volunteering at Steel City Boxing, a non-profit gym established to help underprivileged children. While there, he connected with brothers Joshua, 15, and Jessee, 11, on a deeper level.
It was clear to Jack that they had suffered from a trauma of some sort. So, when the pair didn't arrive for their usual boxing session, Jack's gut told him he had to go check on the boys, Today reported.
"He looked horrible," Jack recalled. "His hair was really stringy, blotches were missing. He had bags under his eyes. He looked like a 40-year-old man who just lost his job."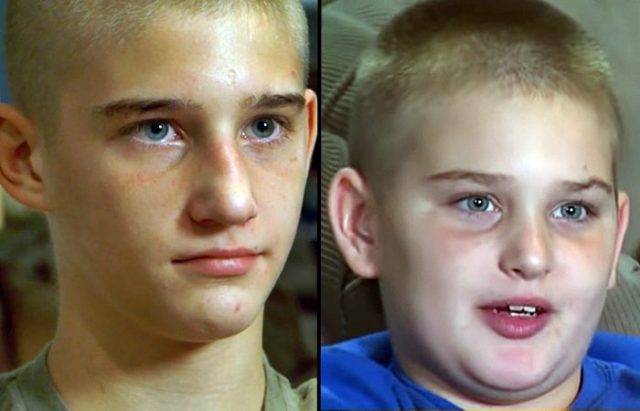 Being a detective, it didn't take long for Jack Mook to track down the house where the boys lived. When he confronted them, Joshua broke down, explaining their situation. The boys had grown up in extreme poverty and were abandoned by their parents. After going through foster care, they ended up with relatives who abused and neglected them, ABC News reported.
The brothers had no clean clothes, no beds, and were sleeping on the floor, which would explain their downcast and exhausted appearance. Then, the boys told Jack something that broke his heart.
"He says, 'Coach, we have to sleep on the floor and there's nothing but dog feces on the floor," Jack said. "I'm trying to sleep my life away. I go to sleep as early as possible so I can sleep until I have to go back to school."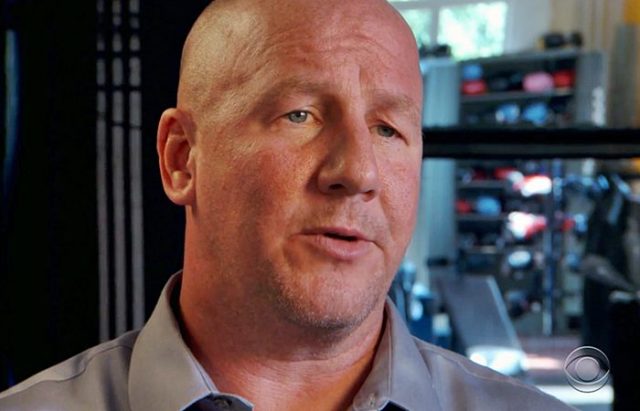 Jack knew he had to act. Using his authority and knowledge of the system, Jack obtained an emergency order to remove the boys from the home. He then told the children something they couldn't believe — he promised they would live with him from now on.
"He goes, 'You're coming home with me now,'" said Joshua. "That was one of the greatest moments in my life so far that I could think of."
Understanding the foster care system, Jack knew he couldn't let the boys be moved to another home again. He initiated the adoption process, finally sealing them as his own sons.
"He gave us a childhood," Joshua said. "I know we're going to grow up to be good now. He's still Coach, but we know he's Dad, too. Most of all, he's a savior. He's my role model."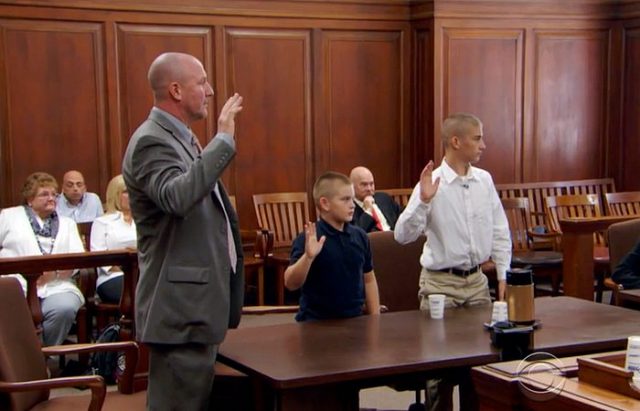 Surprisingly, this isn't the first time Jack Mook has taken in a child. His niece, Christie Kaelin, says her uncle raised her as a little girl and helped her become an independent woman.
"He's a hero, not just in the boys' eyes but mine, my family's, his friends," she said. "How many people would change their lives like that and turn everything upside down on a dime and just take on a new life."
The boys are still pinching themselves, hoping that their new life isn't a dream. For them, Jack is everything they ever wanted in a dad.
"I just wanted to let you know you are the best father in the world," said Jessee.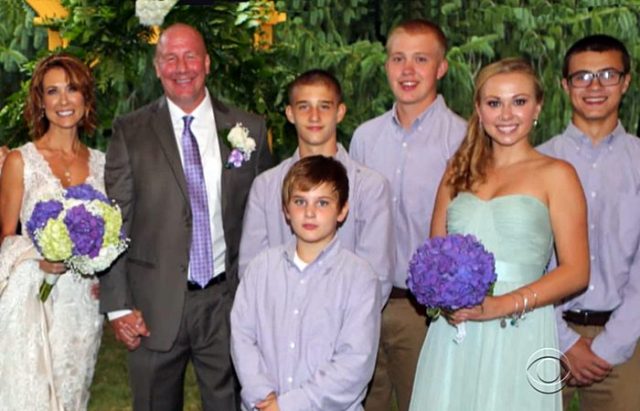 Jack says that if the boys had remained in their home, they would have almost certainly grown up to be criminals. The children have since greatly improved, not only in their physical health but their mental health as well.
Jack has spent his time in the military and law enforcement helping those in need, and now he has opened up his home for the same purpose. The world needs more men like Jack Mook, who see the vulnerable being abused and refuse to stand by and simply watch.