While waiting for takeoff, a young man spotted an elderly woman taking her seat. Before she could get settled, he told her to move as he took her seat. Although she was reluctant, he made her an offer that he simply wouldn't let her refuse.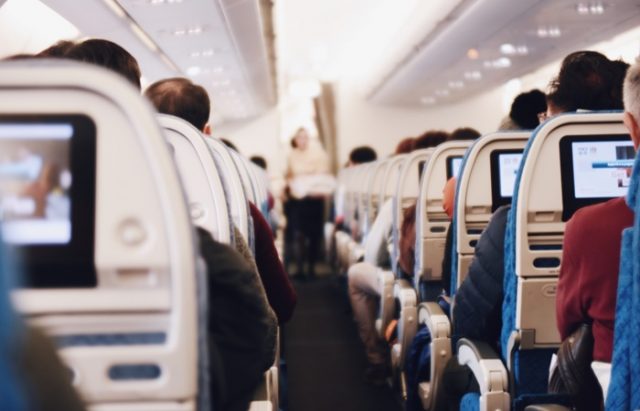 During a 7-hour flight from New York to London, Jack Littlejohn noticed 88-year-old Violet Allison heading to her seat in Virgin Atlantic's economy class section. Originally from Stirling, Scotland, the 29-year-old man had seen his fair share of passengers in his treks throughout the British Isles. However, Violet's particularly vulnerable position caught his eye.
Without hesitation, Jack approached Violet and engaged in a conversation with her, learning that she was a former nurse and was on her way back to London's Heathrow Airport alone after visiting her daughter. Inspired by her story, the young man proposed an offer that left the elderly passenger speechless.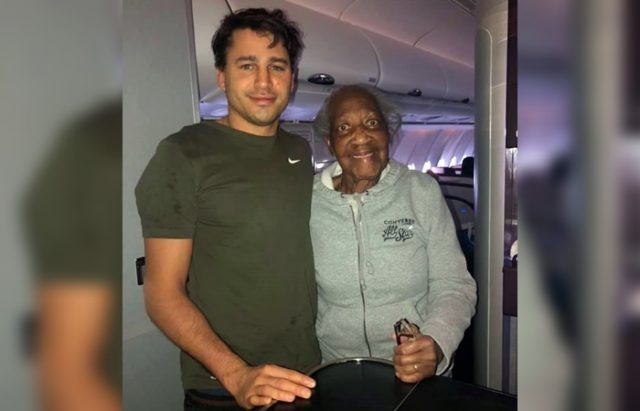 Jack told Violet that he was traveling with his family in first class, but that he wanted to trade seats with her, according to the Huffington Post. If she agreed, she would receive all of the luxuries that come along with an upper-class ticket, including a leather recliner and bed, gourmet cuisine, and all the free drinks she desires.
"Before the flight was about to take off, I went for a jaunt through Economy," Jack recalls. "I was searching for someone cool to give it to – and then I saw Violet, an elderly Jamaican woman, who you could just tell was really sweet." He then told her, "I'd like to give you my seat."
At first, Violet couldn't believe her ears. After the passenger sitting next to the elderly woman urged her to take Jack up on his offer, she reluctantly shuffled to the front of the plane with the help of a flight attendant.
"There was a girl beside her who nudged her and said, 'it's very nice up there, I think you should take it,'" Jack recalled. "So she said, 'ok I'll do it.' We gathered up her bags, told the hostess and then jaunted back down the plane to the seat."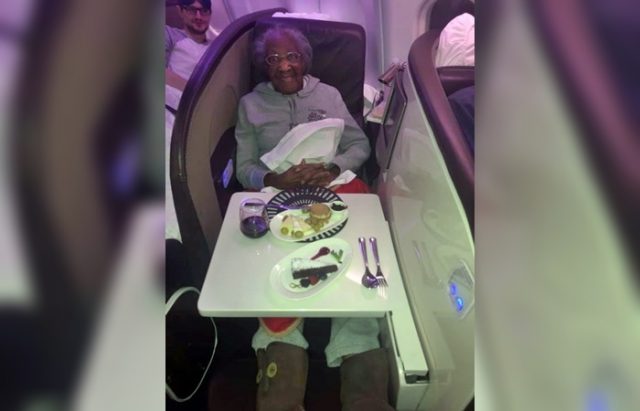 The good deed was exposed by flight attendant Leah Barry, who had the pleasure of serving Violet during the flight. The wonderment and gratitude in her elderly woman's every expression were so heartwarming that she was compelled to share it on social media. Unsurprisingly, the post went viral, and Jack and Violet's story caused a sensation.
The hostess wrote that Violet had only recently been able to visit her daughter because she spent so long recovering from a knee replacement. She relished every moment of her experience in first-class with pure excitement.
"You should have seen her face, when I tucked her in her bed after supper," said Leah. "She said her daughter won't believe her. Her dream had always been to sit at the front, and Jack made that come true."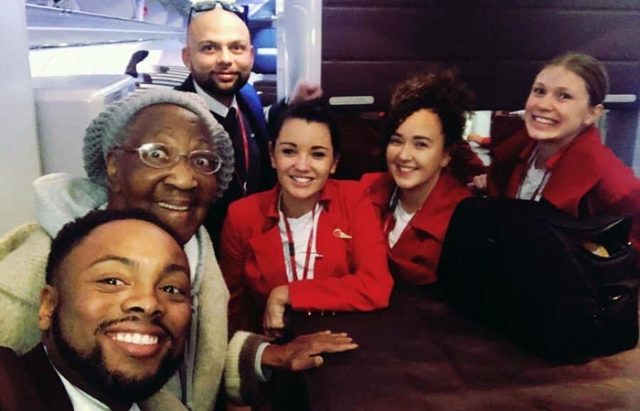 Jack explained that he enjoys giving to people who cannot possibly repay him. As for his economy seating, he had no complaint with the downgrade. It was worth it to make Violet's dream come true.
"It was fine to be honest," he said. "I was very tired. It was a normal flight, I slept for most of it."
Incredibly, charity seems to be a trait that runs in Jack's family. In fact, the young man was just on his way back from attending his brother's event, the World's Big Sleep Out, which raises awareness of homelessness, when he serendipitously met Violet.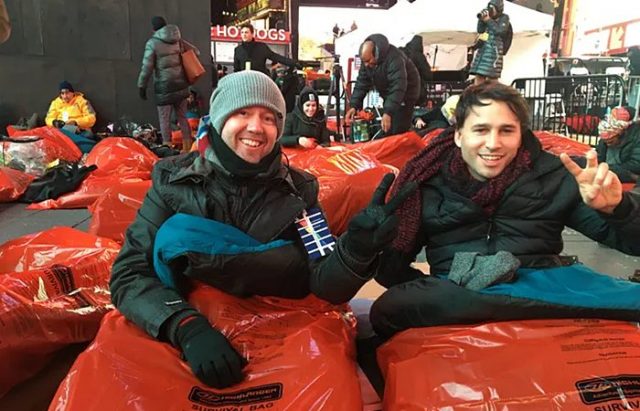 In honor of Jack's act of kindness, Virgin Atlantic offered its oldest customers seating upgrades for a limited time. Still, Jack hopes the airline will grant Violet free first-class tickets for life to see her daughter in New York since the company has received such great press from his deed.
Jack Littlejohn wasn't trying to garner praise or attention with his act of charity. He simply wished to generously bless a complete stranger. It's this sort of kindness that the world greatly needs.