After tracking down a suspect with three open warrants, Alabama police officers finally nabbed the man. However, once footage of the perpetrator resisting arrest and spitting on an officer surfaced, the officer was taken off patrol duty and placed under investigation for excessive force.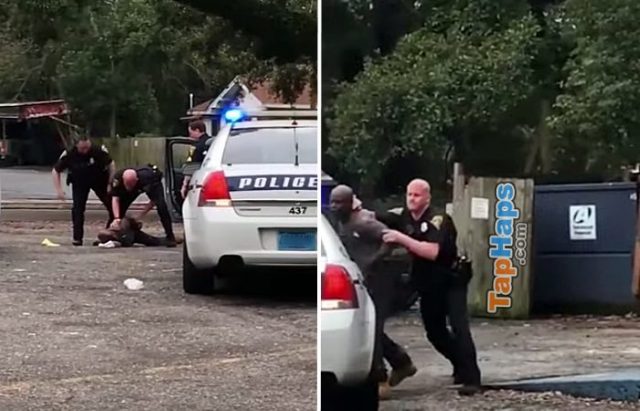 After racking up three active warrants, 53-year-old Howard Green Jr. knew that it was only a matter of time before law enforcement caught up to him. Unfortunately, he had already decided that he wasn't going to face justice without at least putting up a fight.
So, when Mobile officers finally apprehended him, Green made sure to make his detainment as difficult as possible. Refusing to cooperate with officers' orders, he struggled at every turn before being taken into custody. Even though his resistance was captured on video, it would be the arresting officer who faced the most scrutiny for trying to bring in the wanted man.
According to Al.com, Green was arrested during a traffic stop after officers discovered that he had three open warrants. He refused to go quietly, wailing and screaming as Officer Black Duke attempted to bring his hands behind his back. A bystander then yells that Green has a broken wrist, which hasn't been confirmed, prompting Duke to use a second set of handcuffs in order to secure his arms more loosely and comfortably.
Despite the accommodation, Green continues to struggle and resist. Duke then grabs him by the arm and stands him upright before marching him to the front of a police car. As the pair approached the door, Green is seen twisting to face the officer, which is when he proceeded to spit in his face.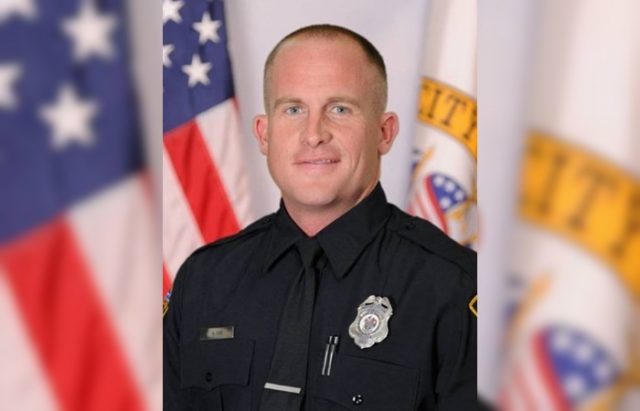 In response to the assault, Officer Duke grabbed Green and slammed him up against the side of the police car, placing him in a traditional neck restraint with the suspect facing away. After another officer opens the cruiser door, Duke attempts to put Green into the car, only for the suspect to begin screaming that he has a broken wrist and refusing to sit down. Officer Duke then shoves Green at the waist into the back of the car without hitting his head.
Bystanders heckled Officer Duke, warning that they are filming the arrest. Within minutes, the video accumulated thousands of views on social media, sparking accusations of excessive force and racism against the officer. Soon after, Duke was removed from patrol duty and placed under an official investigation, Mobile Police Chief Lawrence Battiste told WALA.
"Our goal is to gather all of the facts and then of course hold those individuals within our department, if there were policy violations, accountable for their behavior," he said. "He could be the worst criminal in the world, but our job is to make sure that we treat all citizens in this community with dignity and respect in the performance of our duties."
What social media users who watched the snippet of the arrest don't know is that Green has been arrested more than 20 times, which should make him an expert on what not to do as he's being brought into custody. Regarding the incident, he was charged with failure to obey, resisting arrest, and disorderly conduct in addition to the details of his three warrants.
On the other hand, Duke had served on the Mobile Police Department for under two years and had already received Officer of the Month twice at the time of the incident.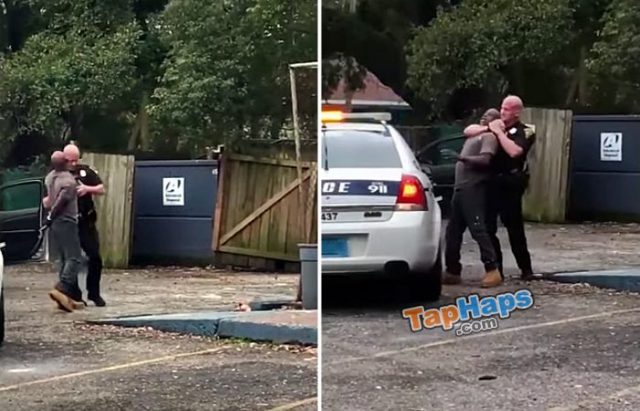 Officer Duke was judged by the outrage mob as guilty, despite any and all of Green's behavior. Most disturbingly, many have jumped to accusations of racism, solely because Green is a black man and Duke is white.
Police officers are often scrutinized and accused by untrained civilians who deem anything that looks uncomfortable as abuse of the law. However, the consequences of criminal behavior aren't always pleasant, nor should they be.