When a God-fearing great grandmother heard glass shatter inside her home, she rightly concluded a home invasion was underway. Determined not to be a victim, she grabbed her guns and shouted a series of warnings at the crook. That's when all hell broke loose.
There's one great-grandmother living outside Atlanta who would go to any lengths to protect her home and loved ones. Her name is Gwendolyn Agard, and she was celebrated by her community for her fierce determination in the face of extreme danger.
It all started around 11:30 am when a home invader shattered the glass on a second-floor door in the back of Agard's house and came inside the home, police say. The grandmother's call to 911, which was released by the Jackson County Sheriff's Office, provides a play-by-play of the incident between the woman and the alleged burglar, identified as Hans E. Rogers.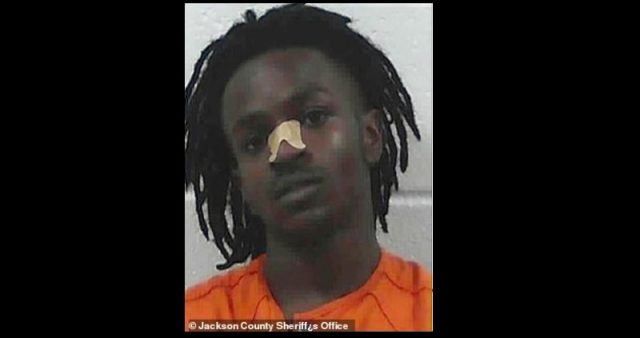 According to reports, the great-grandmother told the 911 dispatcher that the man was trying to open the door. When she looked out the curtains, she saw a person whom she did not recognize and her "heart just dropped." However, her demeanor quickly changed after she heard glass breaking. That's when Agard refused to become this intruder's victim. "I've always said, don't ever let anybody come in and run you out of your own house," she said.
Agard grabbed her .38 pistol and called out to the man. "And I said to him, 'You come down those steps and I'll blow your f****g brains out.' That's exactly what I said," she recalled. According to the call, the fearless granny said she fired her gun once "so they can hear it," but the man used an outside set of stairs to get to a window on the upper level of her house. "Come on up in here; I got something for you," the woman can be heard saying to the burglar on a 911 call.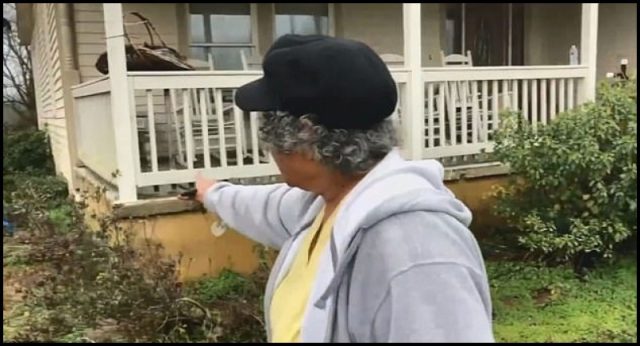 Once he was inside, Agard told dispatchers she could hear him "talking crazy" in an upstairs room. It was reported that the man then began throwing things down the stairwell, and the determined grandmother said she fired off another round. However, that didn't stop him. Agard said he attempted to come down to the lower level. At that moment, Agard said she thought, "It's either me or him," so she retreated to another part of the home and pulled out a larger gun — her .45 pistol.
At that point, Agard shouted another warning. "When you come down them stairs, I'm gonna blow your f*cking brains out," the woman said. "I'm waiting for ya." She fired the gun, striking the wall, according to the sheriff's office incident report. Realizing his predicament, the suspect hid inside a crawl space in a closet until sheriff's deputies arrived at the home.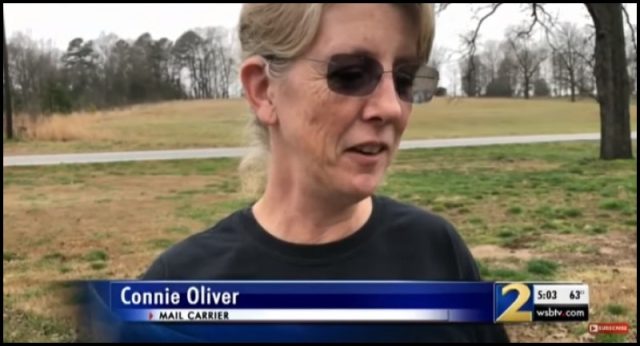 According to WSBTV, when deputies arrived at the scene, they found the home invader hiding in a bedroom closet. "That's why I say she's my hero. That she could do this at her age, I was very impressed. And. I'm thankful the good Lord took care of her," said mail carrier Connie Oliver.
That's how Gwendolyn sees it, too. And. she's pretty sure the Lord will forgive the foul language. "Trust me. God was all in the picture. Because my legs were trembling. I was saying, 'Lord have mercy, Jesus.' And then, 'M*ther-f*cker' the next time. It was all mixed in," the granny recounted.
What makes Gwendolyn Agard such a unique hero is who she was protecting inside her home. The great-grandmother is a caretaker, and she said she took action to protect a blind client in her home at the time. She believes God protected both of them from getting seriously injured or killed. "Looking back over it, (God) wasn't ready for either one of us because it could have easily gone in a different direction," she said.
Now known as the "pistol-packing" granny, Gwendolyn hopes her story will remind people they should be prepared to protect themselves even when they are in the comfort of their homes. "You can't assume anything, and don't take anybody or anything for granted," she declared. The elderly are considered easy targets for many home invaders, but this story proves a senior citizen with a legally owned firearm can become a criminal's worse nightmare.