A public school bus driver was simply going about her day when the unthinkable happened. She quickly grabbed a little boy on her bus, saying, "Oh, my Lord!" as the other children watched helplessly.
An Oklahoma boy was riding on a school bus when he began choking. He was rescued by his female bus driver, who used the Heimlich maneuver to dislodge a penny from his throat, according to Daily Mail. In surveillance footage taken from inside the vehicle, Ginger Maxville, a teacher's aide for Mannford Public Schools, can be heard asking, "What are you doing?"
"He's got a coin!" the 5-year-old boy's sister, who was seated next to him on the bus, tells her in desperation. "He's got a coin?" Maxville responds before jumping into action. "Oh my Lord, are you serious? Did he swallow it? Come here. It is OK. You'll throw it up. OK got it," she can be heard saying in the footage.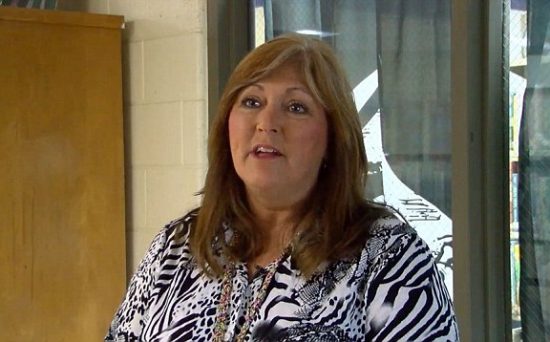 The video shows her immediately getting out of her seat behind the wheel and coming to the boy's aid. She places him in front of her, wraps her arms around his chest, and performs the Heimlich maneuver until the penny the boy swallowed dislodges from his throat, allowing him to breathe once again.
Then, Maxville retrieves a wet wipe from her personal belongings at the front of the bus and wipes the young boy's face. After saving his life, she makes him promise never to put a coin in his mouth again. That's likely to be a promise that he will easily keep, considering the traumatic experience.
"I thought he was teasing me and just not following my instructions and not sitting down," said Maxville. But she soon realized that something was terribly wrong. "So I made sure the bus was secure went back and grabbed the student," the bus driver said in an interview with KTUL after surveillance footage of her heroic act went viral. "He was just red and gasping for air."
"I know I heard it hit the floor and then I seen it rolling," the bus driver said of the penny the boy regurgitated. "I said, 'We got it.'" Maxville also said that the little boy requested to be able to keep the coin. He promised to not swallow it in the future, and then Maxville returned it.
"I was just surprised that this was happening and I thought I got to see if I was really paying attention when I had my training and it paid off," said Maxville, who revealed that this incident marked the first time in her 17 years on the job that she ever had to use the lifesaving skills she learned long ago in CPR training. "I feel like I don't deserve a lot of credit. It was just God working through me. But I am just glad we got it done," she remarked.
She may be incredibly humble, but Ginger Maxville is a bonafide hero. If not for her quick thinking and acting, a little boy might not be alive today. The parents in her district are lucky to have such a caring and capable woman driving their children to and from school each day. Please share this story if you applaud what Maxville did!