A Georgia charter school is garnering national attention after an unusual permission slip was sent home to parents. The administration was seeking to reinstate a controversial punishment, and it left some parents stunned. Others were quick to comply with the school's request. The only question is, would you sign this permission slip?

The Georgia School of Innovation and the Classics, in Hephzibah, which teaches grades K through 9, sent home a form outlining new policy regulations to parents and asking their permission to enact a controversial punishment on their child. The Georgia charter school received nearly 100 forms back, but most parents did not give consent. A third of the parents have agreed to the controversial policy, however, and it's leaving some in disbelief.
To the shock of many, the school is reinstating a form of corporal punishment: paddling. The policy has a "three-strike" rule, meaning students will receive two warnings about their behavior before being paddled — so long as their parents signed the permission slip which outlined the terms under which the punishment will be enforced.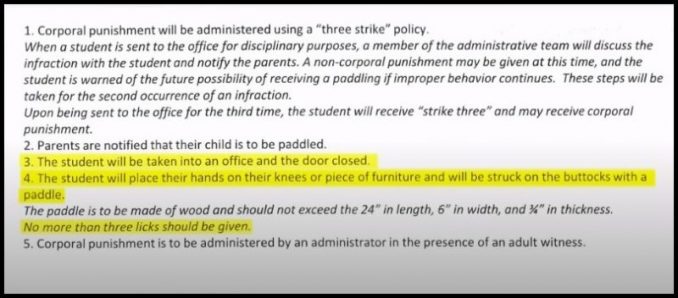 The paddling will be dished out by a school administrator in a closed room with an adult witness present, according to Daily Mail. The parent or guardian will be informed beforehand. A wooden board will be used, and the child will receive "no more than three licks." The students will be required to "place their hands on their knees or piece of furniture and will be struck on the buttocks," the form states.
While two-thirds of parents declined to give permission for the paddling punishment, Superintendent Jody Boulineau stands behind the policy. "At this school, we take discipline very seriously," he told a WRDW reporter. "There was a time where corporal punishment was kind of the norm in school and you didn't have the problems that you have," he added, according to CBS This Morning.
"There is no obligation. It is not required," the superintendent explained. "The parent can give consent for us to use that as a disciplinary measure, or they can deny consent," he furthered. Boulineau believes the punishment will act as a deterrent for bad behavior. "Sometimes it's just kind of the threat of it being there," he said. Saying he doesn't think it will be used often, he added, "It's just one more tool that we have in our disciplinary toolbox."
According to Boulineau, reactions have been all across the board. While some have stated "it's about time" paddling returned since they believe it never should have been taken out of schools, to begin with, others can't believe the school is doing it. "I've heard, 'Great, it's about time, we're so glad that this is happening again, they should've never taken it out of schools.' All the way to, 'Oh my goodness, I can't believe you are doing that,'" he said.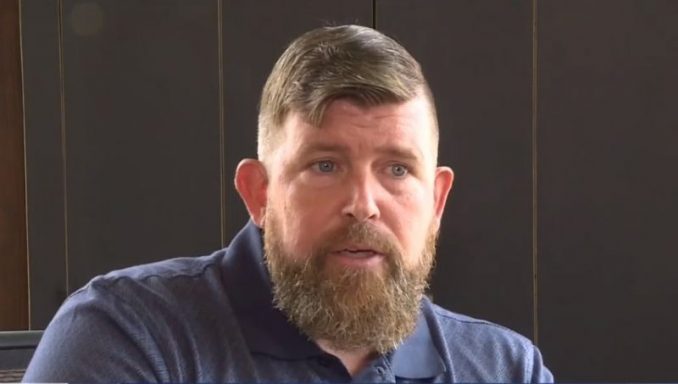 It might surprise many to know that Georgia is one of twenty states where paddling in schools is legal. This Georgia charter school seems to be handling it fairly, giving the parents options when it some to their child's discipline. The children of those who did not give consent for paddling won't get off scot-free.
They will receive up to five days suspension instead. This seems to be the perfect solution to the controversy. If the parent doesn't want the school to handle the discipline, they can do it themselves, at home, during the suspension when they will have plenty of time to address their child's bad behavior themselves. The other option, of course, is to raise children who don't need to be paddled, to begin with.
As seen in the clip above, reactions online have been just as mixed as those from the school. This really is no surprise since discipline is such a personal choice. However, it's not just the parents who have to deal with their children when they aren't being raised properly. Bad behavior is not only difficult for educators to handle, but it also disrupts the other students, who are trying to learn.
The bottom line is, bad behavior in schools needs to be addressed. If you don't want the school to do it, ensure you are taking care of that responsibility at home. It seems this Georgia charter school figured out the perfect way to do that. If paddling is out of the question, disobedient pupils will be suspended and sent home where the parents can decide the appropriate punishment. One can only wonder if any parents might change their mind about the paddling policy after dealing with their suspended child for a few days at home.