Neighbors awoke in the middle of the night to the distinct smell of fire coming from an elderly World War II veteran's home. However, as soon as they stepped outside to see what was going on, they saw what a teen boy had done to their 91-year-old neighbor.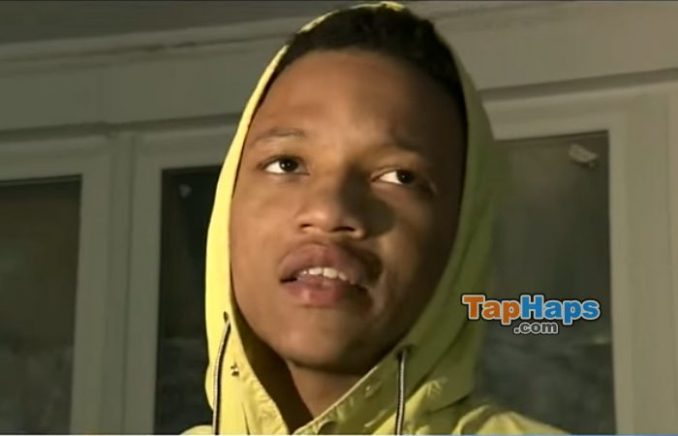 When Paul Monchnik was just a boy, his family immigrated to Michigan from Poland. Showing his dedication to his new home, he served in World War II. Incredibly, Monchnik had survived the peril of battle, returning to his home in Detroit and making an honest living as a TV repairman for the next 50 years. That all changed when he crossed paths with George Steward.
Monchnik's time in the military had prepared him for nearly every hardship he'd face in Motor City. Although he was nearing his centennial, he still managed to take care of himself and live on his own. Sadly, despite miraculously walking away from one of the worst man-made disasters in human history, the elderly vet was no match for the selfish brutality of Steward.
In the early morning hours, residents of the 20500 block of Bentler street smelled fire coming from their elderly neighbor's home just across the cul-de-sac. Worried that the veteran had accidentally started a blaze, they rushed outside to see what was the matter. What they discovered was far worse than they imagined.
Monchnik's home was on fire and the elderly veteran was nowhere to be found. Emergency responders raced to the scene only to uncover the pensioner's whereabouts. As it turns out, Monchnik was lying dead in a pool of blood near his front door and had been set on fire.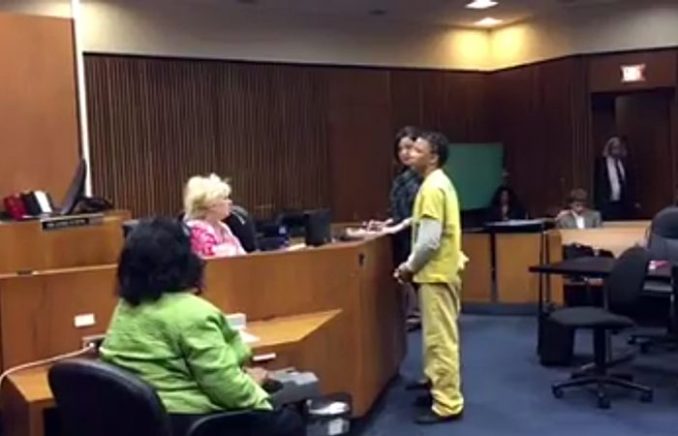 According to The Detroit News, 18-year-old George Steward had broken into Monchnik's house with the intention of robbing the helpless elder. When Monchnik awoke and came to see who was in his home, Steward proceeded to bludgeon the elderly veteran to death before leaving the scene to purchase gasoline. The teen then returned to Monchnik's bloodied and battered body and doused him with gasoline before setting him on fire.
Police arrested Steward after surveillance footage of the teen buying a canister of the accelerant at a local gas station just moments after murdering Monchnik. Investigators concluded that Steward had planned on robbing Monchnik but had to change his plans once he killed the homeowner.
"There was a burglary, and we believe during the suspect's entry into the home, there was an attack," Craig said. "In order for the suspect to cover his tracks, he decided to go leave the location, obtain some gasoline, return and set the victim and the home on fire."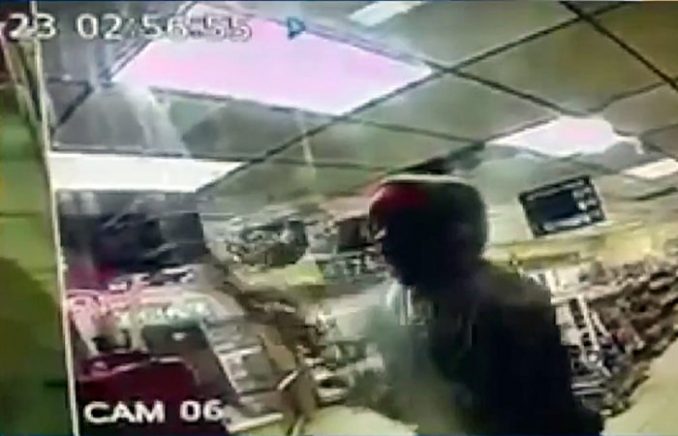 Steward was later convicted of the brutal murder and sentenced to life in prison. He will reportedly serve 30-60 years behind bars for his crimes. However, in a statement to the Monchnik family, he said that he regrets his actions.
"Each and every day I wish I could take it back," he said. "No one should be able to leave this world like that. I'm sorry for the loss I caused their family, for the heartache I put in their hearts. Hopefully one day they can find it in their hearts to forgive me."
Monchnik was survived by 3 children, 7 grandchildren, and 2 great-grandchildren, leaving behind an extensive legacy, according to Detroit Free Press. His son, Scott Monchnik, explained that his father was a "good and gentle man" and that he didn't deserve to die in such a way.
"His life was brutally taken from us by a monster," Scott Monchnik said. "The terrible sickening feeling I get thinking that my dad's last hour on Earth was filled with horror and pain, worse than anything he went through in the war. This man (Steward) has created a hole in all of us that is filled with anger and hatred, fear and loss. You have taken something that was not yours to take."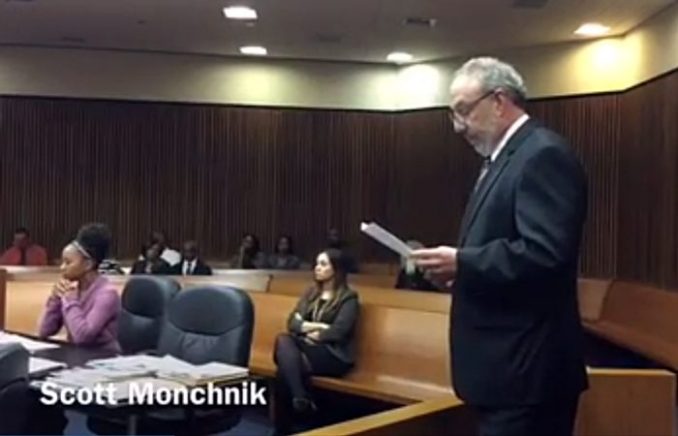 After Steward's sentencing, Monchnik's family explained that they finally feel able to start the process of moving on. However, Steward's family insists that they will appeal the sentence.
No matter how harsh a sentence Steward is dealt, it will never right the wrong. A great and selfless man was taken in a gruesome way from this earth after giving a lifetime of service to his country, community, and family. Unfortunately, all we can do to honor his memory is to share his story.