Most people know about Gary Sinise's unwavering patriotism and how he serves our disabled veterans. What most people don't know is his real-life connection to Lieutenant Dan Taylor, the character he played in Forrest Gump, which started long before he ever made the film.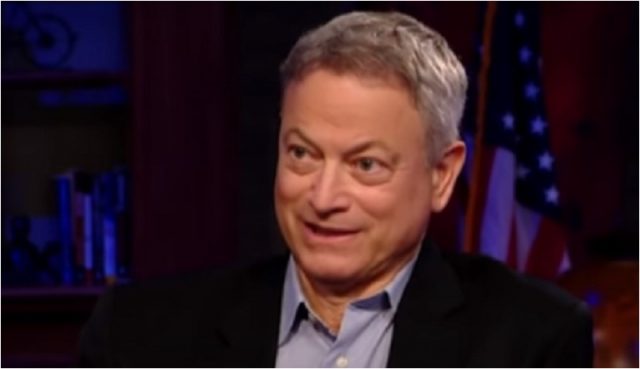 Forrest Gump was a blockbuster hit in 1994 and became one of the decade's seminal films. One of the most memorable and beloved characters was Lieutenant Dan Taylor, who was played by Gary Sinise and was Forrest Gump's hard-nosed senior officer. Lieutenant Dan is begrudgingly saved by Gump on the battlefield. Although his life was spared, he suffered the loss of both legs.
As one of the most iconic wounded veterans in movie history, Sinise's portrayal of Lieutenant Dan in Forrest Gump plunged him headfirst into a life of helping veterans around the world. However, what most people never hear about is Sinise's personal connection to warriors like Lieutenant Dan, which began long before he starred in the film.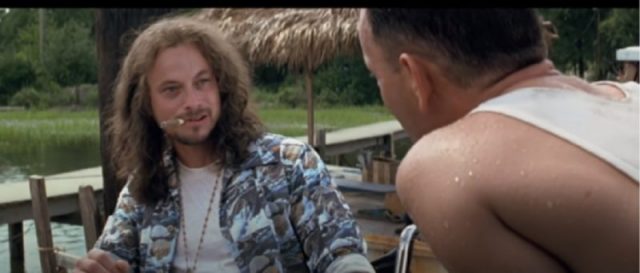 Sinise's family has a long history of serving in the American military, starting with his Grandpa Dan, who joined the U.S. Army during WWI. Sinise's uncle Jack flew thirty missions as a navigator during WWII, and his uncle Jerry also served in the Navy during WWII. Sinise's father Robert served in the Navy in the early 1950s during the Korean War. That foundation played a vital role in shaping Sinise's patriotism as a young man.
However, it wasn't until he met his wife, Moira Harris, that Sinise learned firsthand about the unique struggles of Vietnam veterans. According to the Gary Sinise Foundation, the Forrest Gump star started to look for stories about Vietnam, a topic that weighed heavily on him as Moira's two brothers, Mac Harris and Arthur Harris, and her brother-in-law Jack Treese had all served during the Vietnam War. It became apparent to Gary that there was a need to show appreciation for these warriors who returned home and had been treated poorly.
"I realized early on that the character was kind of an ice breaker," Sinise told The Arizona Republic. "There were a lot of veterans that were not in very good shape, and yet I would walk in and their faces would light up and they'd want to talk about the movie. Over the years, that character has been connected with our wounded and our service members," Sinise added. "You know, I love the story of Lt. Dan because it's a happy ending."
That's what ultimately gave Sinise the idea to start his foundation to aid wounded and disabled veterans. "When our veterans came home from the Vietnam War, they were not treated well and had to disappear into the shadows," Sinise said. "When we started deploying to Iraq and Afghanistan, I wanted to do my part to make sure the men and women doing their part were appreciated."
Besides talking at length with his wife's brothers about their experiences in Vietnam, Sinise also prepared himself to play Lieutenant Dan by reading the book Fortunate Son by Lewis Puller Jr. Not only is it a Pulitzer Prize-winning autobiography based on Puller's experiences in Vietnam, where he lost both of his legs and his left hand, but his father is also war hero Chesty Puller, who is the most decorated Marine in history.
Because of his strong support for the military, Gary was asked if he regretted never serving in the armed forces himself. "At the time I graduated high school, the Vietnam War was just ending," he said. "It was not something I was going to do. When I met my wife's brothers, and I learned more about the Vietnam experience and what it was like for them, I felt guilty that I had not paid much attention when I was in school."
"I suppose out of that guilty feeling arose a commitment to do something to help our veterans," Sinise declared. "Those early seeds grew into a full-time commitment. So I suppose I am trying to make up for not having served in uniform by giving back to those who did." Sinise then reminded all Americans that we have a personal duty of care when it comes to our American heroes.
"Government can only do so much," Sinise said. "I believe citizens have a role to play. After all, less than 1 percent of our population actually defends the rest of the country, and we all benefit from their sacrifices as we enjoy the freedom they take an oath to protect. They are our freedom providers, and I know that my freedom must be fought for and protected."