Actor Gary Sinise was "in shock" and overcome with deep emotion when he was caught by surprise. "I didn't see that coming," he said.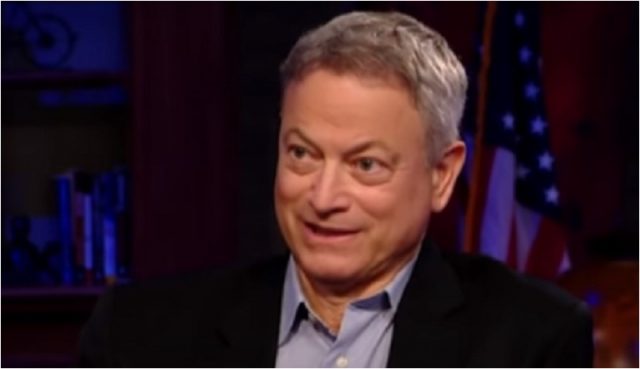 It's not very often that we see a bunch of A-list celebrities along with our military heroes take part in putting together something very special. However, that is exactly what happened when they all agreed that it was time to give Gary Sinise the recognition he so justly deserves.
Gary Sinise's own foundation members wanted to surprise him, so they secretly worked on contacting those who appreciate him the most to take part in a video. "Our founder, Gary Sinise, has spent the last four decades supporting our active duty service men and women, veterans, first responders, their families and caregivers, and those in need. It's this commitment that he considers his true calling in life," reads the statement accompanied by the video.
The statement also listed those who took the time to be in the surprise video, including 22 big-named celebrities along with "our heroes from the military, first responders, Medal of Honor recipients, Gold Star families, and the USO." As the video starts, a woman off-camera tells Sinise to sit down. "General Rand has a surprise for you," she said. "And we promised him we'd get your reaction."
A few of the celebrities who gave thanks and showed gratitude to Sinise are Tom Hanks, Jay Leno, Robin Roberts, Ron Howard, Rob Lowe, Robert DeNiro, Maria Shriver, Kellie Pickler, Steve Buscemi, Joe Mantegna, Tim Allen, and Aaron Eckhart. "This was a complete surprise to Gary, everyone's gift to him, revealed for the first time this morning online and on social media," the statement added. "And we'd love for you to take part and help us spread the goodwill!"
It's hard to hold back tears while watching Gary Sinise being overcome with emotion as he received recognition for his humanitarian endeavors. "I'm totally in shock," the actor said wiping away tears. "And this makes me feel really good. I didn't see that coming." The Forrest Gump star has also been open and honest about the work he does with veterans, even when he was asked some uncomfortable questions.
During an interview with TIME, Sinise explained that supporting military members and veterans is not a partisan matter. Instead, it's an American one. "How have our defenders become a political issue? They defend us all. They are us all," he argued. "There are Democrats who serve our country, there are Republicans who serve our country."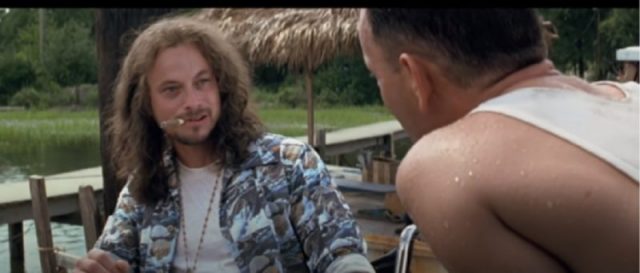 Sinise also touched on taboo subjects that don't dominate the national conversation as much as he thinks they should. He made a point to not call post-traumatic stress — a condition that affects about 12 million Americans per year and 20% of Iraqi war veterans — a "disorder." The Green Mile star discussed PTSD in his book Grateful American: A Journey from Self to Service.
"Usually, this condition is referred to as post-traumatic stress disorder," Sinise writes in a footnote. "But I refuse to call it a disorder. Take any person, put him or her in combat, and they're going to experience post-traumatic stress. The result is not a disorder. It's a natural response." The diagnosis is one that his Forrest Gump character, Lieutenant Dan, may have had.
One subject that is very personal to Gary Sinise is his faith, which he credits for getting his family through tough times. His wife converted to Catholicism in 2000, but it took Gary a few more years to get there. "On Christmas Eve 2010 I told the family I was taking them to dinner at Morton's Steakhouse and have Christmas Eve dinner," he said.
The Of Mice & Men star described what happened next. "And on the way there, I pulled into the church, and everybody asked, 'What are we doing here?' I said come on in. We walked into the church. The priest was there, and he confirmed me. It was beautiful." Gary Sinise is a darn good actor, but what makes him so special and what he will be known for is his big heart and his undying devotion to aiding those Americans who have put their lives on the line so we can all live under the banner of freedom.