When a veteran passed away, people were invited to pay their respects and honor him for his service. They sat in the pews and waited for the funeral to begin. Then, the church doors opened, and their jaws hit the floor.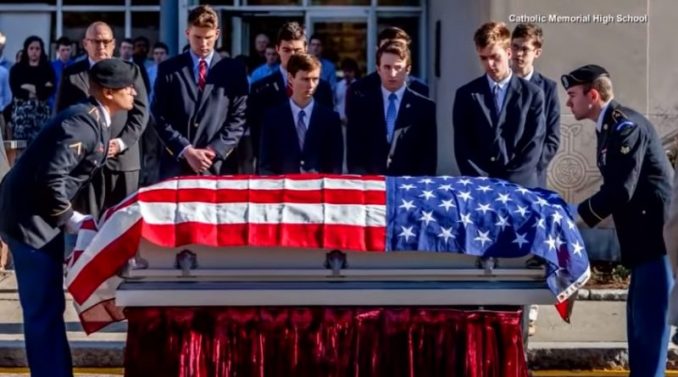 John Fitzmaurice, a veteran of the U.S. Army, was homeless when he passed away. In addition to not having a place to call home, he didn't really have any family, friends, or loved ones either. There was no one to claim his body. This also meant there wouldn't be many people — if any at all — to attend his funeral.
However, when a group of high school students found out about it, they decided the homeless veteran should receive the honor he deserved. Teenagers from Catholic Memorial High School in West Roxbury, Massachusetts, honored the late John T. Fitzmaurice by not only attending his funeral but carrying his casket as well.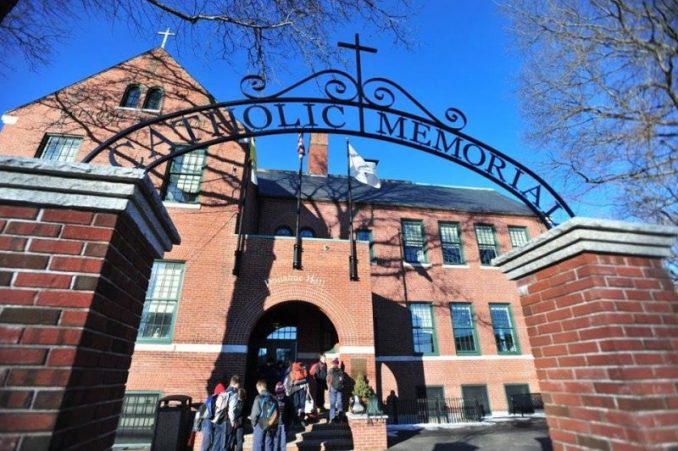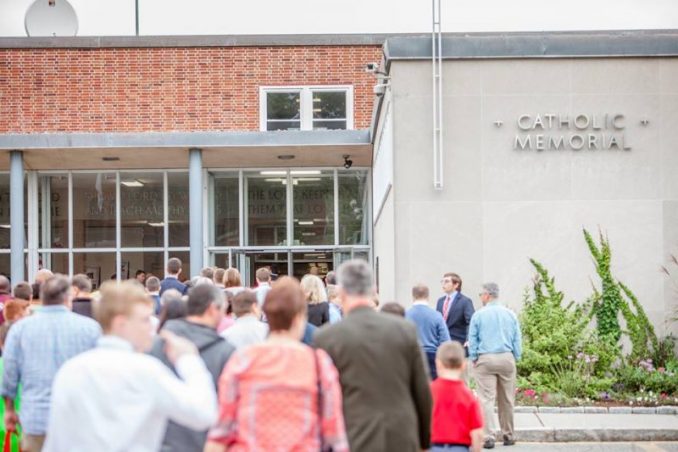 Before Fitzmaurice was laid to rest at Massachusetts Veterans Memorial Cemetery in Winchendon, he was given a full funeral Mass in the chapel of Catholic Memorial School. The group of boys from the private school performed their duties with pride and dignity, serving as family members for U.S. Army veteran who passed away at just 68 years old and seemingly had none.
"They were moved by the honor of standing in for this man who had no family. It was a lesson in honoring every person's humanity," Marcus Miller, a school spokesman, told Inside Edition. "This is the first time we've done this," Miller added, but it won't be the last.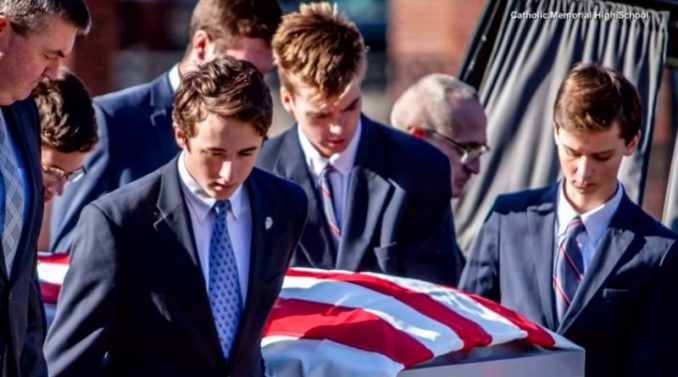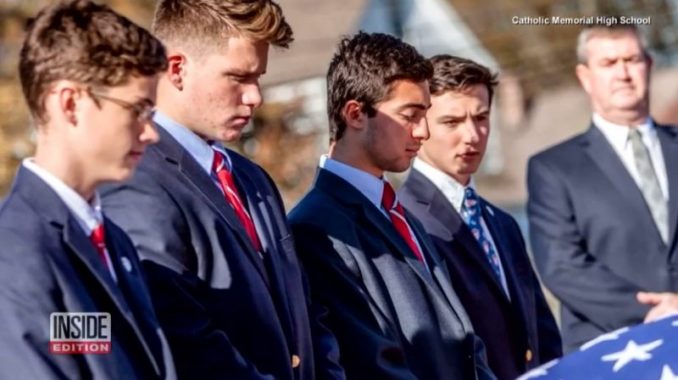 "The all-boys private school has begun working with Lazarus Ministry and the Lawler & Crosby Funeral Home in the Boston suburb of West Roxbury," Inside Edition explained. "Together, the partnership is designed to provide funerals for the homeless, the poor and those who die alone with no family."
As for Fitzmaurice's funeral service, there was no shortage of young volunteers to pay tribute to the man who served his country. Not only did a group of juniors and seniors serve as pallbearers, but a sophomore theology class also attended the funeral. In all, there were about 40 people at his service, according to Miller.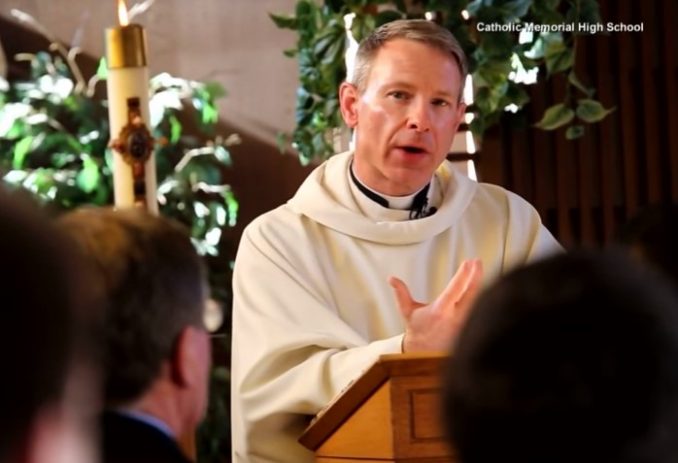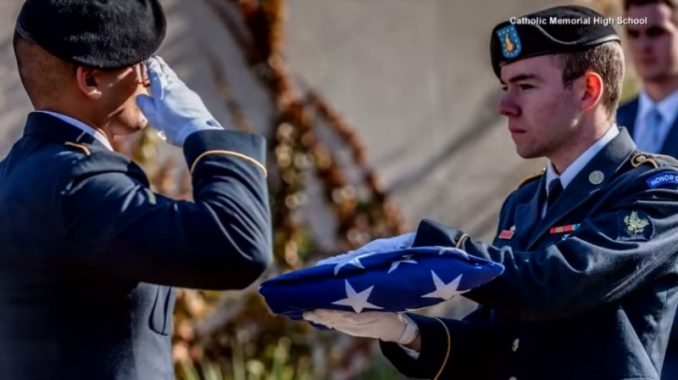 "The response from our community was so positive and our boys had such a wonderful experience. Our students are charged with the marginalized and those who cannot speak," Miller said. "I think a lot of them had never been to a funeral at all," he continued. "This is their first experience of being this close to a casket, and feeling the weight of this person, and realizing he was a human being like the rest of us and he deserved companionship."
Peter Folan, the president of Memorial High School, was given the great honor of draping the flag across Mr. Fitzmaurice's coffin. In an interview with the Boston Herald, Folan opened up about the experience. "For our students and the Catholic Memorial community to be his family today was a privilege," he said. "Our students know that by the grace of God, we have the life that we have."
The experienced served as an initiation to the stark realities of life, and there's no doubt that such volunteer work will help these young men grow into compassionate and appreciative adults. It has touched each and every student, giving them a new respect for their home, their friends, and their family — things we all too often take for granted.
The teens have rightfully received praise for honoring the veteran's service to our country and paying their respects to his achievements. This story highlights how even young students can have a positive impact on the less fortunate members of the local community, if only they are given the opportunity. Kudos to these kids and this school for recognizing and filling a void. Job well done, gentlemen.