Shocking video footage captured the terrifying moment that a "wolfpack" of over a dozen masked teens stormed a restaurant in Queens. Although their rampage lasted less than a minute, the damage done during their attack was extensive, leaving the staff shaken and blasting the city over concerns for their safety.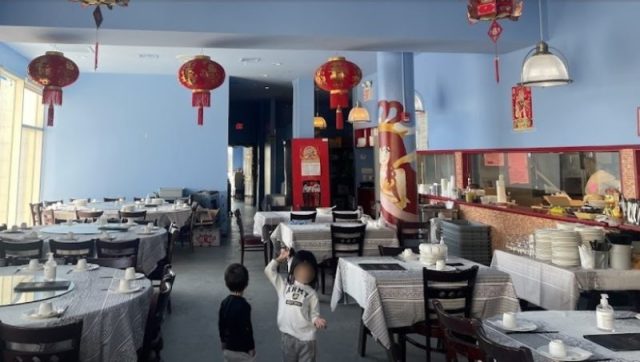 The Fish Village restaurant in College Point — a neighborhood in Queens, New York — became the scene of a terrifying rampage when over a dozen teen vandals stormed the establishment shortly after 8:15 pm on a Saturday evening. As innocent diners were quietly eating their dinner, the "wolfpack" of masked youths stormed the Chinese restaurant and began ripping it apart, leaving damage and destruction in their wake.
Shocking video footage captured the terrifying moment Fish Village was torn to shreds after the mob took an elevator up to the third floor of the building to get to the eatery, Daily Mail reported. As terrified staff and customers looked on helplessly, the throng of thugs flipped tables and busted chairs, trashing the 127th Street restaurant. Although the frenzied attack lasted less than a minute, the devastation caused was extensive, resulting in around $20,000 in damage before the suspects ran off.
As seen in the disturbing video footage, a worker looked on in disbelief as the cowardly crew fled the scene. In addition to overturning tables and wrecking chairs, the violent mob damaged plates and a large window with their senseless destruction before running off. An employee could only look on as he was helpless, unable to stop the more than a dozen brutes.
It's no surprise that, after the heinous hooligans left Fish Village in shambles, the staff said they feel increasingly unsafe as crime continues to plague the city. Even though no one was physically injured, there were fears that the thugs might return. "It was a bit frightening," restaurant worker Tong Yi Hu told the NY Post in Mandarin Chinese. "We have no idea what the cause was, and it was pretty nerve-wracking," he added. "It's getting less and less safe," he said of the city.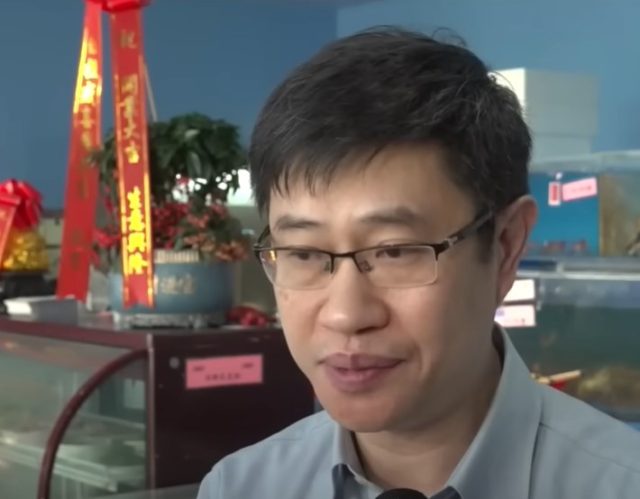 Tony Hu, the restaurant's manager, shared similar sentiments, saying he is still clueless as to why the attack happened. "From the time they entered to the time they left, it only took a minute. They didn't say a word. We have no idea what was happening," Hu told CBS News. "I was so worried they were going to harm my employees or customers. But [it] quickly became clear they just wanted to create as much damage as possible," he added, explaining that he called 911 but the mob had fled by the time he even got through to the police.
Community activist Yiatin Chu, who posted the video footage on Twitter, agreed that New York has a serious problem with violence and a lack of consequences for those who perpetuate it. "This video is going viral on WeChat. Fish Village, a restaurant in College Point, Qns was ransacked by a gang of masked kids in hoodies," Chu, president of Asian Wave Alliance and a co-founder of PLACE NYC, wrote in a tweet alongside the video. "We've fallen so low that there's no expectation of consequences for this horrific attack on private property."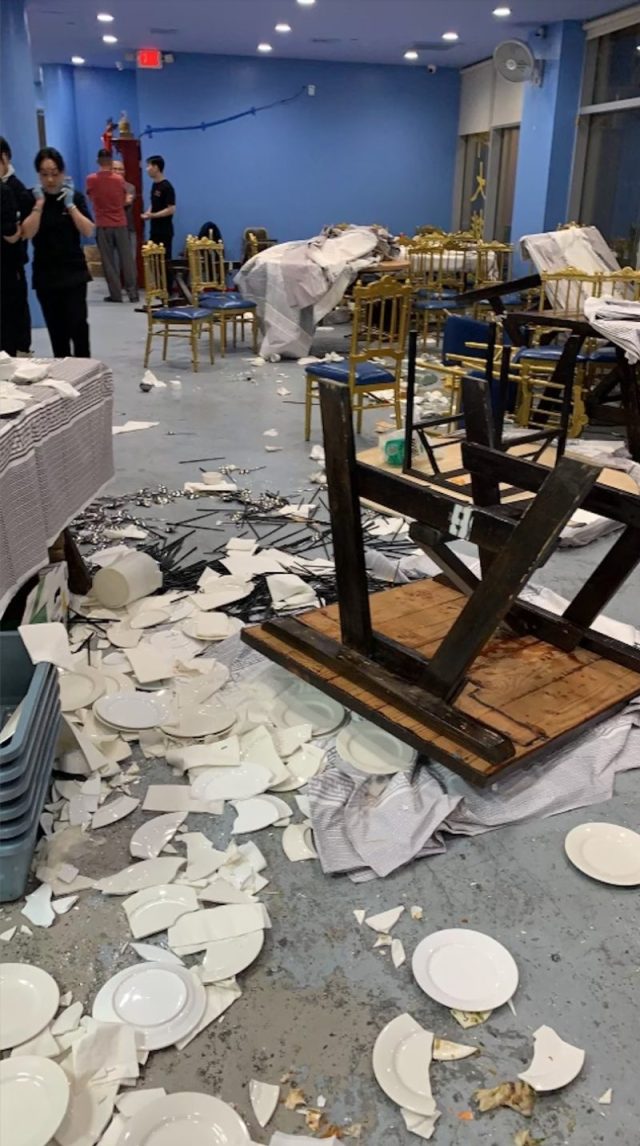 Curtis Sliwa, the founder of the Guardian Angels, called the rowdy bunch "a wolfpack" and said his community-watch crew would step in and patrol Fish Village in hopes that nothing like this will happen at the eatery again. "This was a wolfpack, a bunch of teenage thugs rampaging through the restaurant," Sliwa told The Post. "Another Asian merchant gets treated like a speedbump," he added. "Your whole life is being put in front of you, and there's nothing you can do about it."
Sliwa, who previously ran for Mayor, also expressed frustrations over the lack of consequences these criminals seem to face. "Nothing is going to happen to [the criminals]. They will be charged as juveniles and be back out on the street. Their friends will see the video, and they will be treated as heroes in the 'hood," Sliwa alleged. "This is College Point. This never used to happen in College Point," he added. "The city is out of control."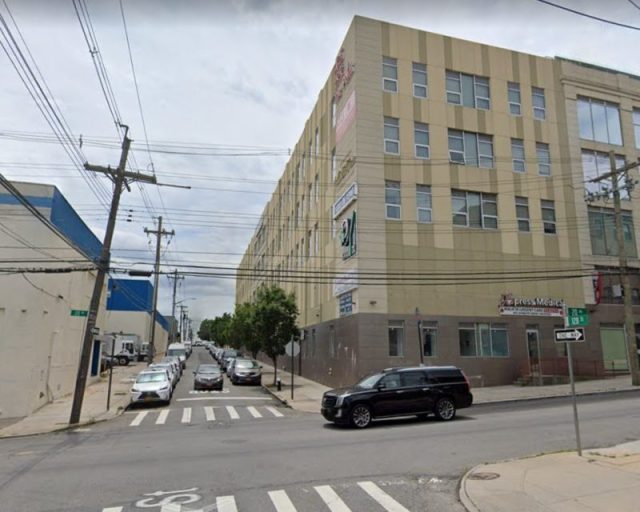 In addition to the financial impact the damage caused, Fish Village was left concerned about its reputation with customers. After all, who wants to eat at a restaurant that gets targeted by a "wolfpack" of violent thugs? However, violent crime is far from unique to Fish Village. In fact, the justice system's practice of "catch, release, repeat" is often pointed to as a main driver of crime in New York City.
Indeed, these vandals didn't appear to have any fear of being caught, let alone being held accountable, and that's a problem. The fear of getting caught and facing consequences often deters crime. When you have mobs of youths storming public eateries with no other goal than to cause chaos and destruction, you have a problem that needs to be addressed. Perhaps it's time New York puts a little fear in the thugs that are ruining the city.