An airport employee told a family very plainly that they couldn't come in because of the shirt that their 2-year-old was wearing. Take a look at the photos and decide for yourself if they made the right call.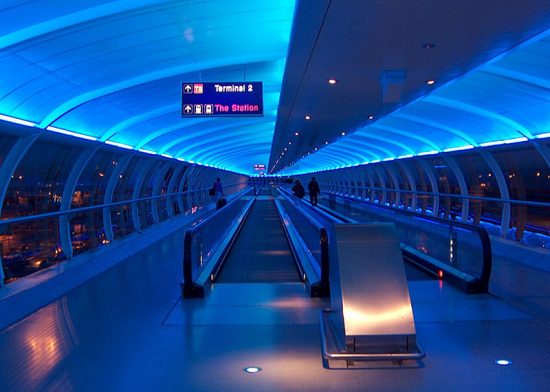 Emma Raikes, a 33-year-old U.K. woman, was preparing to fly to Florida with her family when things went all wrong at the Manchester Airport. Airline staff stopped Emma and her family when they were trying to enter the airport's Aspire Lounge. Apparently, Emma's two-year-old niece's attire was in violation of the dress code, but that's not all.
The family, a group of eight which included Emma Raikes, her husband, her sister, her 2-year-old niece, her mother Jane, and her mother's partner as well as two others, was traveling to Disney World in Florida for a two-week family vacation. They had all worn matching, personalized shirts to celebrate the occasion. However, those shirts, including the one worn by the 2-year-old child, would create quite the hassle for the family.
The group had pre-booked access to the Aspire Lounge in Terminal 1 at Manchester Airport, with Jane paying nearly $1,000 USD for the group to relax in the lounge ahead of their nine and a half hour international flight, the Independent reported.
However, airport security first delayed the family's entrance to the lounge because the booking was made in Emma's mother's name, she said. Then, they were denied entry because, according to the airline staff, their personalized Minnie Mouse t-shirts were in violation of the lounge dress code.
"Nothing was said about our clothes at this time," Emma told BBC News, referring to when they were first delayed due to the booking confusion. But, the personalized, white Minnie Mouse shirts, which bore each family member's name along with the words "Florida 2017" and "Familymoon" in the mouse ears, eventually became a problem.
"We are on a familymoon to Disney and did not think a Minnie Mouse t-shirt with our name on would be seen as offensive. It was a disappointing start to our holiday," Emma said.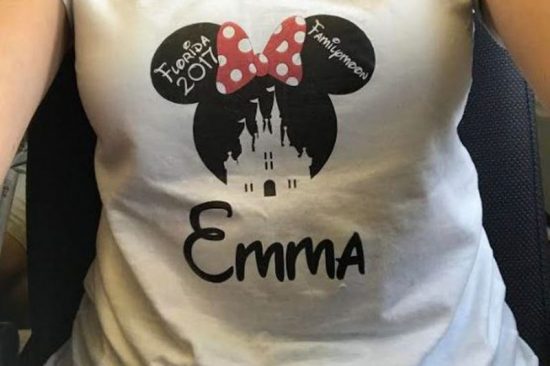 According to Emma, the group was only allowed into the lounge after they all agreed to wear jumpers to cover the shirts. This left Emma none too pleased, so she took to social media to vent her frustrations.
"Being told you are not allowed in the @AspireLounge in T1 MAN with a 2 year old as you have Minnie Mouse and name printed on a tshirt 😡🤔poor," she tweeted.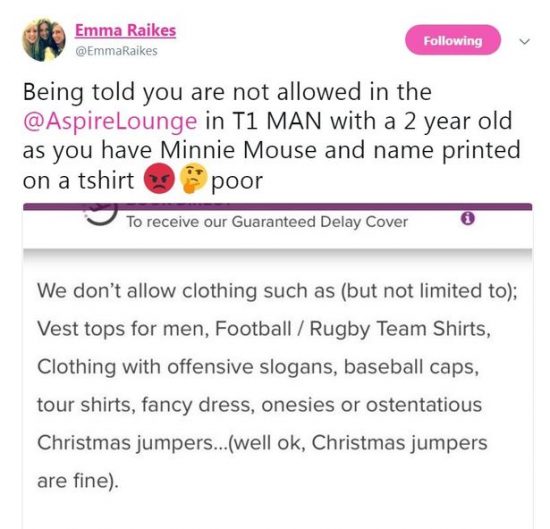 The incident garnered public attention, making headlines. "We were extremely disappointed at the hassle we faced when trying to enter the lounge we had booked," Emma explained, speaking to the Manchester Evening News. "It's not like we were a stag or hen party," she added, voicing her disgust over the situation.
"They eventually let us in, but only if we put jumpers on. We were boiling and the lady on the desk wasn't even nice about it," Emma said. "We have been in the escape lounge twice before which is lovely and never had any issues," she also pointed out. "I wouldn't mind, but a Minnie Mouse t-shirt with our name on is not offensive in any way. My niece was grumpy and crying as she was hungry," Emma added.
To make matters worse, the family felt singled out. "The fact a man and young boy walked straight in after us wearing Manchester United (football) tops made us feel like it was just us that had been pulled up, which made us feel targeted," Emma explained. "This was not sportswear or T-shirts with offensive slogans," she reiterated.
The lounge is owned by Swissport, whose website says that their dress code does not allow vest tops for men, football or rugby shirts, clothing with offensive slogans, fancy dress or onesies. A spokesman for the company further explained, "Our lounges do have a dress code in which we allow guests to wear a myriad of smart casual items and disallow other items such as tour shirts, sportswear, and fancy dress."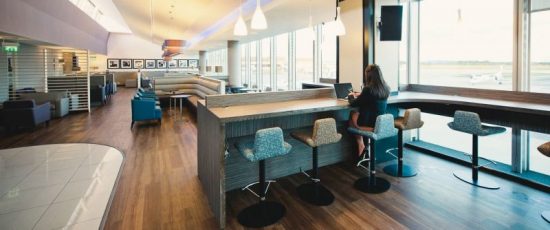 However, the spokesperson added, "On this specific occasion, the member of staff who dealt with the family was wrong to have asked them to cover their personalized t-shirts and has misinterpreted the dress code, which is designed to ensure a comfortable atmosphere for all guests within our network of lounges."
The family was then offered a sincere apology for what the spokesperson referred to as a "genuine mistake," adding, "The entire team at Manchester Aspire Lounge will be re-educated on the dress code to ensure this does not happen again."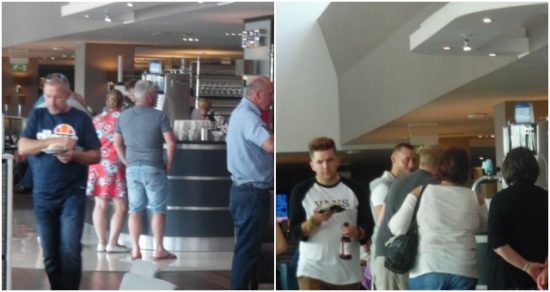 Sadly, the damage was already done for this family, and one can only wonder, given the recollection of events, was the t-shirt ever really the issue? Or, perhaps after the booking confusion, this employee, who the family described as rude, looked for another way to get rid of the group rather than face the fact they made a mistake since the spokesperson admits the group didn't actually violate any rules.
We may never know if this employee developed a vendetta over the booking mishap, but what we do know is that, although a place of business is welcome to enforce a dress code, there was nothing "offensive" about the family's attire, and it's a sad situation when employees need "re-educated" to understand that.