Just after they had walked down the aisle, a newlywed couple was struck by tragedy. Then, while looking back through her wedding pictures, the grieving widow noticed a telltale detail that sent chills down her spine.
When 33-year-old Emma Cotillard walked down the aisle to marry 29-year-old Justin, it was the happiest day of her life. However, the blissful couple's honeymoon would soon end in disaster. Later, Emma would go digging through her wedding photos to uncover a disturbing detail she unknowingly captured.
After saying their "I dos" in the UK, Emma, who was 7 months pregnant, set off with Justin on their long-awaited honeymoon in France. Sadly, the trip was cut short when she awoke the next morning to her new husband acting like a completely different person.
"He woke up one morning and started screaming at me to get out of his room," Emma recalled. "He thought I was a stranger. He didn't remember that I was seven months pregnant with our first baby."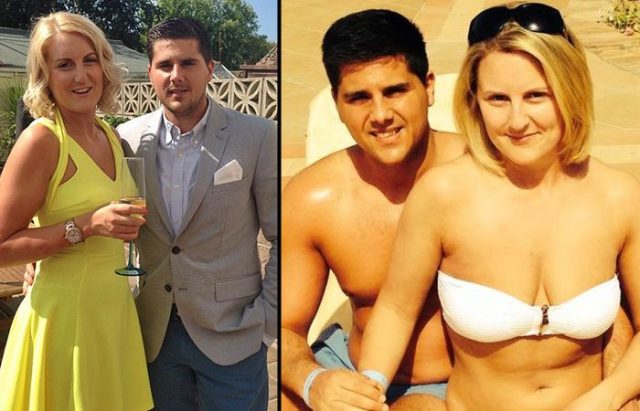 After thorough medical testing, Justin was diagnosed with an aggressive brain tumor known as a glioblastoma. Doctors gave him only weeks to live. Understandably, the stress of the prognosis sent Emma into premature labor, and the couple's daughter, Mia, was born. Thankfully, Justin got to see the birth of his little girl.
"We were told it was the most aggressive cancer they had seen in any patient in Jersey in ten years," Emma recalled. "They gave me two weeks to take my husband home before he died."
Determined to make every second last, Emma stood by her husband as his health quickly deteriorated. Justin spent the first month of their marriage undergoing radiotherapy and was only able to see Mia on the weekends. Seven months later, he was placed in hospice care.
"I went back into his room, lay down next to him on the bed and told him that Mia was on her way. That was when he let go. He died knowing that she was OK," she said.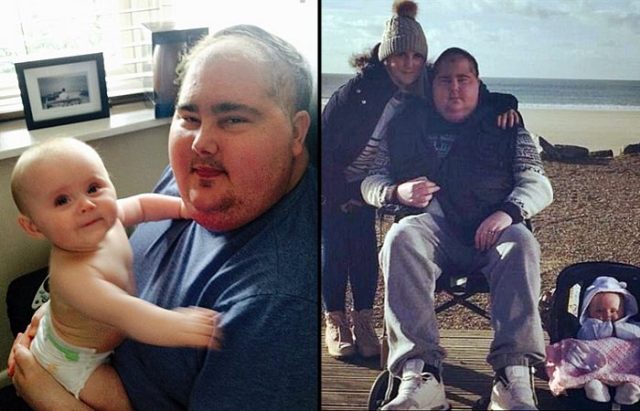 After her husband's death, Emma looked back through her wedding photos. It was then that she noticed the telltale sign that Justin had a brain tumor.
"Looking at the wedding photos now, you can see that the right side of his face is droopy," she said.
In hindsight, Emma says that there were all kinds of signs that Justin had a brain tumor.
"His behavior had started to become a bit erratic," she said. "He would go off and walk around in circles on his own and sometimes his speech was a bit slurry. We all assumed it was pre-wedding anxiety — we never thought for a second that he might have a brain tumour. But everyone in the congregation on our wedding day noticed that he wasn't quite right."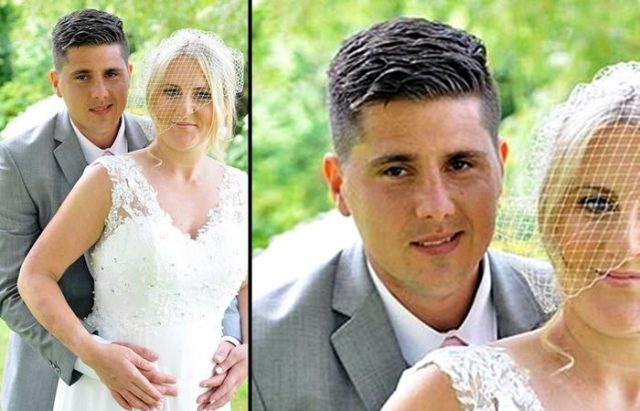 Although Mia was only 7 months old when her father passed away, Emma is making sure her dad remains a part of her life.
"She knows that Daddy was [doing] poorly and had to go away, and that now he's a star in the sky," she said. "Every night before she goes to bed we go out into the garden and she looks up at him. I truly believe Mia was sent to me to give me a reason to carry on. I miss Justin every single day but I know he would be so proud of her."
Since Justin's death, Emma has spearheaded campaigns to fundraise for research and awareness of brain tumors like the one that took her husband.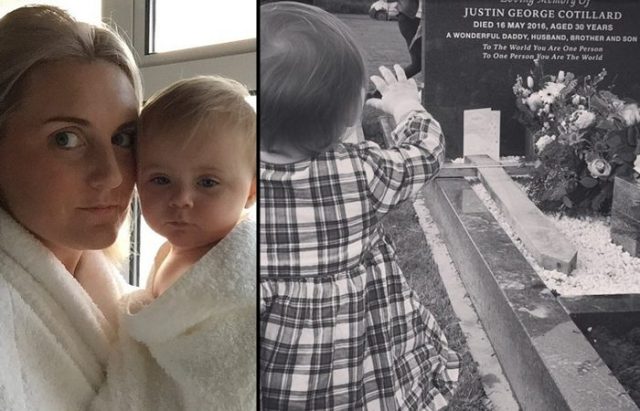 According to the Brain Tumor Charity, "Brain tumors kill more adults under 40 than any other form of cancer." One of the reasons the disease is so deadly is that symptoms are often missed by family members.
Emma Cotillard hopes that her husband's story will not only help his memory live on but would also prevent similar tragedies. If even one person is able to see the signs before it's too late, all her hard work was worth it.