Overcome by hunger, a homeless man entered an eatery and humbly asked a server if he could get some leftover scraps. Rather than give the man food that was going to be thrown away, the employee decided to serve up a much different and incredibly unexpected response.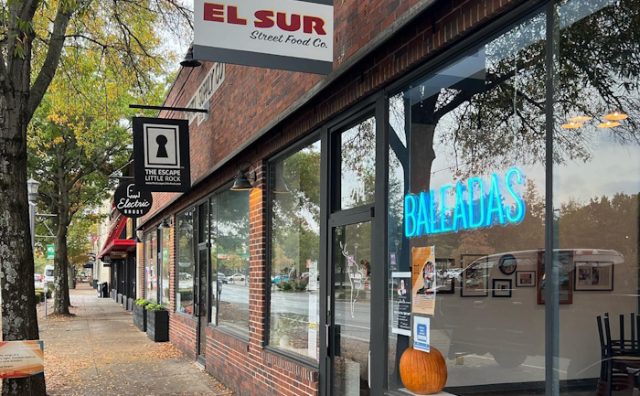 El Sur Street Food Co. in Little Rock, Arkansas, opened with the vision of adding to the diversity of their city by sharing Honduran and Latin American-inspired food. In addition, the restaurant boldly claims, "Our mission is to be a safe and open environment for everyone in our community," and one incident witnessed by a patron seemed to prove that the eatery was living up to its goals.
Ronda Chung, a patron of El Sur Street Food Co., was at the eatery, located at 1214 Main Street in Little Rock when an encounter caught her attention. A homeless man had approached the counter, and he was obviously hungry. Rather than digging through the dumpster for discarded but still edible food, the man had humbled himself enough to walk inside and ask whether the restaurant could spare any leftover scraps.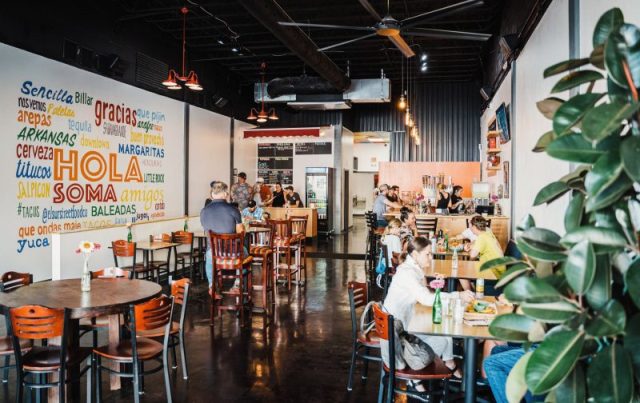 The response he got shocked Ronda enough that she whipped out a camera, snapped a photo, and took to social media to share the "epitome of compassion and local love" that she had witnessed. The man was obviously hungry and desperate, but the employee at the counter denied his request for scraps, offering him something much better instead, the Toronto Sun reported.
"This person came in and asked if they had any food they were willing to toss his way," Ronda wrote in a post on Facebook, recalling the encounter she witnessed between the homeless man and the El Sur Street Food Co. employee. Instead of offering the man scraps, the guy behind the counter had an unexpected response. According to Ronda, he not only said he'd "love to pay" for the man's food, but he also asked if he would like to hear some recommendations, leaving both Ronda and the homeless man stunned, but it gets even better.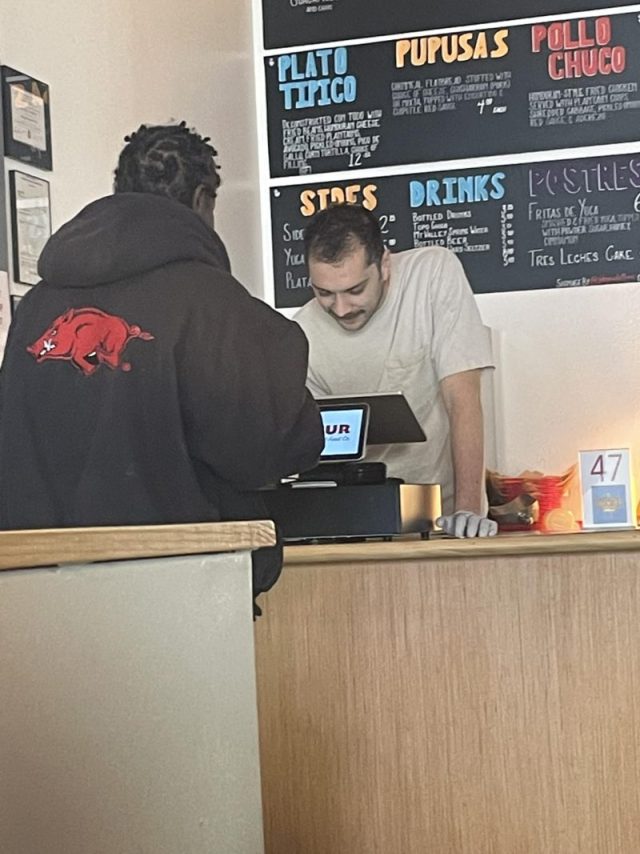 "Right off the bat he offered the huge Con Todo baleada instead of trying to give him cheap stuff like chips and salsa or a pupusa," Ronda recalled. "He asked if the guy wanted to eat at a table or if he wanted it packed to go, and when the person said that he wanted to make sure he wasn't bothering the business the guy behind the counter said I am not bothered by you being here and offered a table."
Of course, the whole ordeal left Ronda humbled, impressed, and grateful that such a place existed in her community. "Amazing food, amazing folks. This is the Arkansas I want," she concluded her post, which quickly went viral with hundreds of comments and thousands of shares as social media users applauded the restaurant's display of kindness and understanding.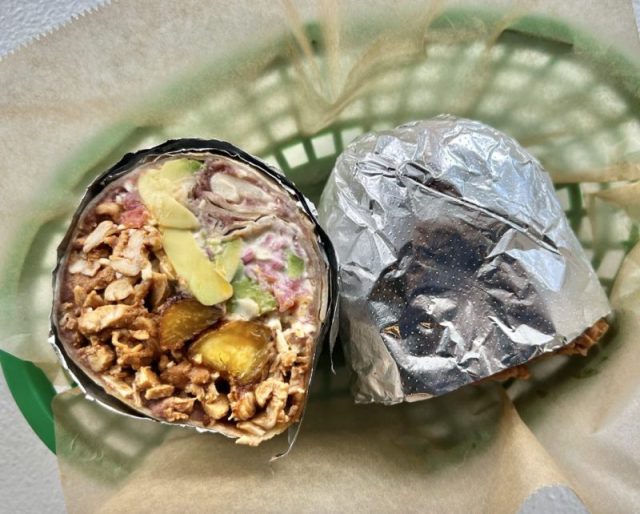 Indeed, Ronda wasn't the only one who was moved by what the El Sur Street Food Co. employee had done. "So kind we need more people like this," "Such a caring person," "That man is amazing!" people wrote in the comments, praising the employee and the Arkansas restaurant for "doing the right thing." Surely, this employee was the answer to this homeless man's prayers after he had become hungry and desperate enough to beg for scraps.
It would have been easy to give the man food that would simply be discarded, offer him something small, or even ask him to leave. Instead, the employee was willing to spend his own money, making sure that what the homeless man received would fill his belly as he suggested one of the biggest — and very likely priciest — items on the menu. That's a selfless act of kindness that never gets old and long needs to be applauded because it's the kind of world humanity needs.