A small community in Illinois was up in arms after a judge made a stunning decision in the case of an 18-year-old's rape conviction. The judge blamed the parents and "victim-shamed" a 16-year-old girl, but most were stunned by how much time the accused would spend behind bars.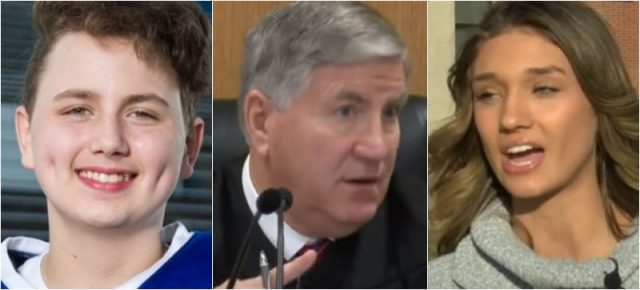 A shocking reversal by a judge, who ruled that 18-year-old Drew Clinton was guilty of criminal sexual assault but changed his mind, has frustrated an assistant state's attorney and left the alleged victim, 16-year-old Cameron Vaughn, destroyed. The ruling was handed down after Clinton was found guilty on one count of criminal sexual assault and was awaiting sentencing, according to the Herald-Whig.
Clinton was found not guilty of two other counts of criminal sexual assault. The one count of criminal sexual assault came with a mandatory four-year prison sentence. In essence, Judge Robert Adrian reversed the guilty verdict for one reason: to allow the 18-year-old Clinton to go free, immediately.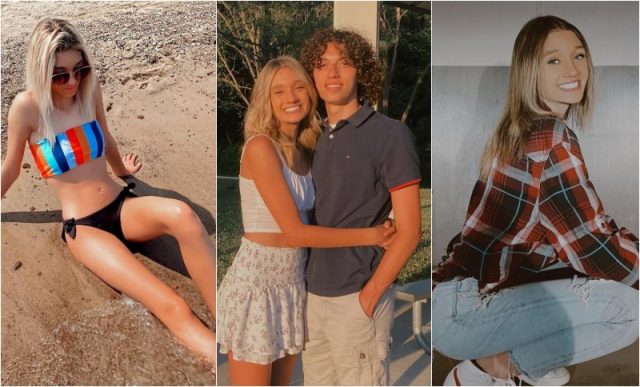 "By law, the court is supposed to sentence this young man to the Department of Corrections. This court will not do that. That is not just. Mr. Clinton has served almost five months in the county jail, 148 days," the Adams County judge stated, according to a court transcript. "For what happened in this case, that is plenty of punishment. That would be a just sentence. But what the Court can do, because this was a bench trial, the Court will find that the People failed to prove their case. The Court is going to reconsider its verdict on Count 3, and therefore, the case – the Defendant will be released from custody."
"Judge Robert Adrian, 64, found teenager Drew Clinton, 18, guilty of sexually assaulting Cameron Vaughan, now 16, at a graduation party at a different teenager's house in Quincy, Illinois," Daily Mail reported. "Cameron – who waived her right to anonymity – says she passed out drunk in the basement and woke up to find Drew sexually assaulting her while holding a pillow over her face."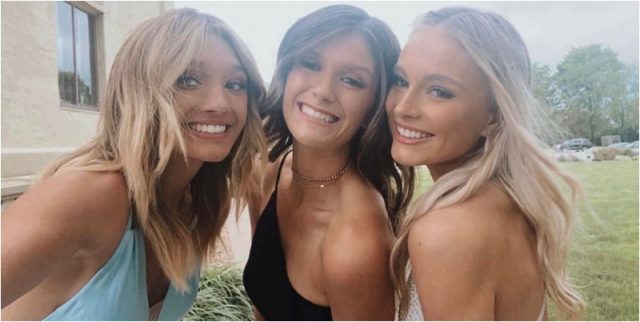 Vaughn decided it was time to go public. "Drew should be in prison if it wasn't for that stupid judge. His decision is unexplainable. I woke up at my friend's place with a pillow over my face so I couldn't be heard and Drew Clinton inside of me," she told WGEM TV in Illinois.  "I asked him to stop multiple times and he wouldn't. I finally got off the couch and pushed him off of me and he jumped up and just started playing video games as if nothing had happened."
Judge Adrian went on to blame the entire case on the adults at the party who allowed the teenagers to drink alcohol and swim in the pool in their underwear. "I cannot believe that adults that were involved in this case – parents and other adults who were involved in this case – took their responsibilities so lightly for these teenage kids. I cannot believe the permissiveness and the lack of responsibility taken," the 64-year-old judge blasted. 
"This is what happens when parents do not exercise their parental responsibilities" the angry jurist added. "We have people, adults, having parties for teenagers and they allow coeds and female people to swim in their underwear in their swimming pool."
The 16-year-old alleged victim's father said his daughter has been devastated ever since the sexual assault and feels heartbroken by the judge's surprise decision, especially his insinuation that "female people" swimming in their underwear somehow makes Clinton's sexual assault understandable. "She was a cross-country runner, she ran in track, she was an honor roll student," he told WGEM. "Now, she's lucky to carry a C average and she's dropped out of all sports. All of her learning is at home now. She can't go to school."