A Florida man was pulled over and placed under arrest when a sheriff's deputy spotted an "obscene" sticker on his truck. However, after fighting the court system, the man says he's ready to sue because the arrest violated his freedom of speech.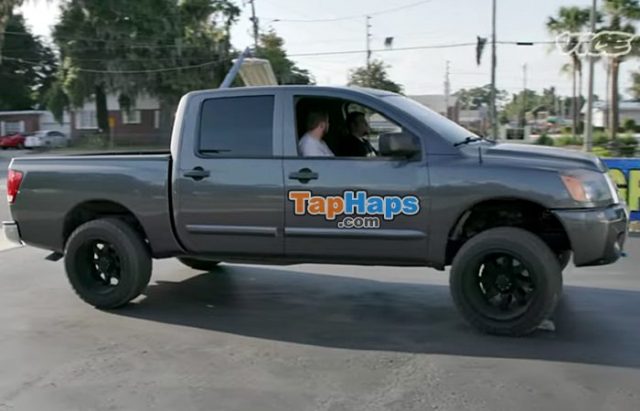 Dillon Shane Webb likely knew why he was being stopped when a Columbia County Sheriff's deputy pulled over his Chevy pickup. The 23-year-old Lake City man was sporting an obviously vulgar sticker across the back window of his truck, prompting the office to take action.
When referencing bizarre news stories, "Florida man" seems to top the list of headlines concerning cringe-worthy, unbelievable, and sometimes disturbing crimes. For Webb who was placed in handcuffs for his unconventional window decal, the narrative is no different.
Scrawled across the back of Webb's pickup was the phrase "I eat a–" in bold white font. The deputy asked the driver to remove part of the sticker so that it wouldn't be blatantly "derogatory." When the young man refused, he was hauled away in handcuffs on charges of "obscene writing on vehicles," which is a violation of Florida law, "and resisting an officer without violence," The Blaze reports. Webb's truck was subsequently towed, and he was released on a $2,500 bond hours after his arrest.
On Dash Camera video from the Columbia County Sheriff's Office, the deputy is heard asking Webb, "So some ten-year-old little kid sitting in the passenger seat of his mama's vehicle looks over, reads 'I eat ***', and asks his mother what that means, how do you think she's going to explain that?"
During the hearing, Sgt. Murray Smith argued that the deputy was simply following the state's law prohibiting obscene depictions on vehicles, First Coast News reports. However, Webb claimed that the sexual phrase could have a completely harmless meaning.
"It was the obscene phrase depicting what the deputy thought was a sexual act, which is obscene by definition," Smith said. "And if the state attorney is not going to file on something, we aren't going to go re-arrest somebody."

"They're just words," Webb said, "If that's how they feel, if they have a perverted mind, that's on them."

"What would a reasonable citizen think? Is the guy eating a donkey or is he doing a sexual act?" Smith said.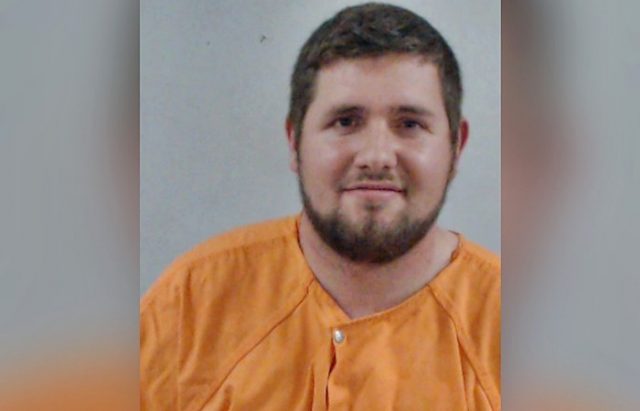 Webb ultimately won his case, setting a precedent for Florida drivers. The prosecution couldn't build a solid case, as the very definition of "obscene" is subjective and "is based upon a community standard," Hernando County Assistant State Attorney John Durrett concluded. Although the charges were dropped, they will still remain on Webb's record.
"How that speaks to how we've evolved or changed as a society, when we look at it that way and are tasked with proving something beyond a reasonable doubt, we can't do that here, but certainly I hope it doesn't serve as an invitation for the furthering of sexual deviancy, hopefully it doesn't go that way," Durrett said. "We all need to be mindful of the things we say and do and how they impact those around us."
Despite his victory, Webb admits that he's still holding a grudge. Now, he intends to file a wrongful arrest lawsuit against the county for violating his rights.
"Like, the whole time, he was just really rude," Webb said of the deputy. "It just felt to me like his goal was to get me in jail."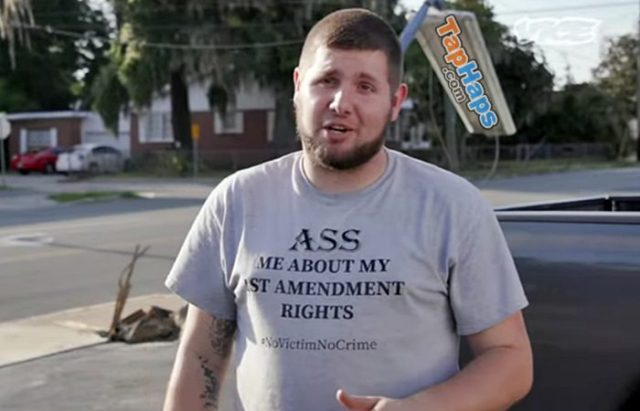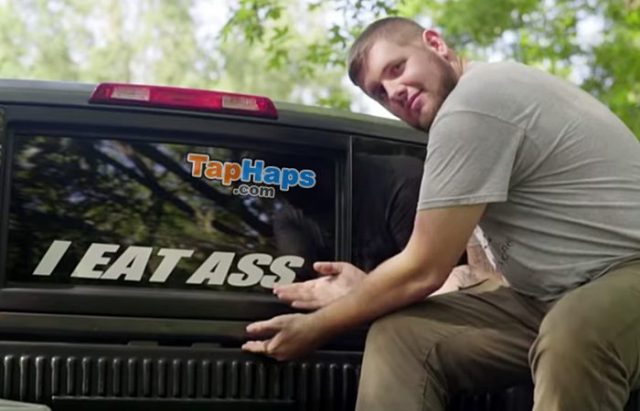 Webb's case has sparked a major debate over First Amendment rights to freedom of speech. On one hand, obscenity is subjective and continues to change over time. What was considered indecent decades ago certainly isn't a consensus today. In fact, restricting speech can be quite a dangerous endeavor.
On the other hand, there must be a question of where to draw the line. The same argument that Webb makes for his decal could be (and often is) made for other imagery. Should individuals legally be allowed to display even more explicit phrases or depictions on their vehicles under freedom of speech? When does this cross the line into the territory of harassment, sexual harassment, or even corrupting the youth?