A 3-year-old girl was abandoned in a hot car for over 12 hours after her mother's trip to a liquor store. The child was found near death by one Florida deputy who then worked a "miracle," and it was all captured on video.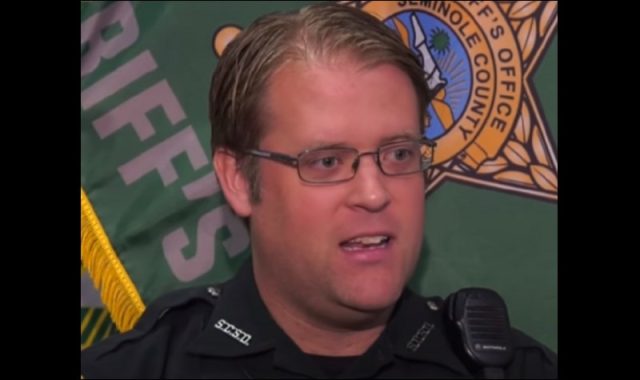 It's hard to imagine anyone leaving a dog in the car for over 12 hours, let alone a small child, and that's what makes this story about this 3-year-old girl so unbelievable. It was her own mother who abandoned the child in the car for half a day after a trip to the liquor store.
According to ABC News, Casey Dyan Keller drove her three children to a liquor store on a Saturday night and forgot to bring in her toddler from the car when the family returned home past 11 p.m., the sheriff's office said. It wasn't until late Sunday morning that the mother of three discovered her youngest child was not in the apartment.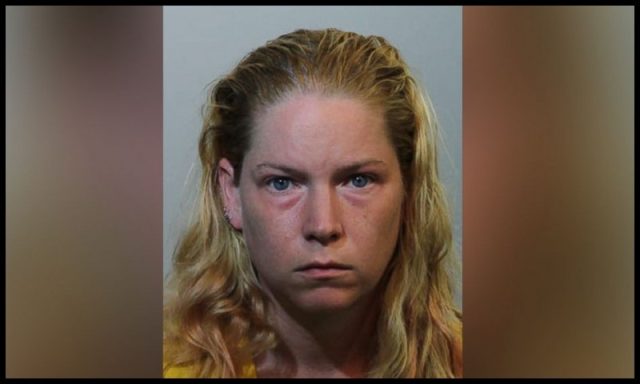 Responding to a 911 call from Keller, Seminole County Sheriff's Deputy Bill Dunn rushed to the apartment complex's parking lot where he found the child in a car that was not running and had all the windows rolled up. Deputy Dunn didn't believe the 3-year-old was alive when he saw her, but he refused to give up on her. He grabbed the seemingly lifeless girl, rushed her to his police cruiser, and hoped he could work a "miracle."
The Florida deputy knew he had to act fast. He blasted the air conditioner in his police cruiser. Within minutes, the little girl began moving her eyes, and Deputy Dunn could feel her heart racing. There wasn't an ambulance on the scene, and that's when he made a critical judgment call. The deputy decide if she was going to have a chance to live, it was up to him. He raced the toddler to the hospital himself with lights and sirens blazing.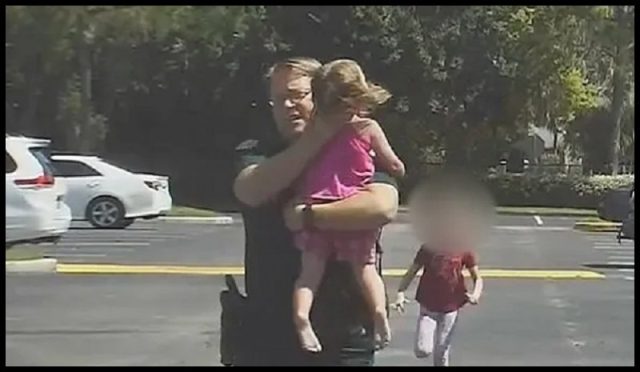 The dash camera recorded Deputy Dunn talking to the young girl as he quickly drove her to the Central Florida Regional Hospital. "It's OK baby, talk to me, you're OK," he can be heard telling her. After he handed her over to the hospital staff, he left realizing there was nothing more he could do.
Deputy Dunn was seen slumped over his cruiser, exhausted physically and emotionally from the ordeal. "I felt the pulse on the child and didn't feel a pulse," he said. "So I took her out of the car seat and she was just limp. So I ran her back to my patrol car, put her underneath the A/C vent, and at that point, her eyes began to flutter a little bit, so I was, like, yeah she's alive."
Later that evening, Deputy Dunn was informed that she was able to walk and talk. "She's a fighter," the hero cop said. "She fought right through it and she wanted to be here." According to detectives, Casey Keller first claimed her car was stolen with the toddler inside, but an investigation later revealed the truth.
The Florida mother strapped her daughter in a car seat before going out to buy alcohol for the night. The girl was alone in the car for half a day. Keller attempted to cover her tracks by calling 911 to say her car was stolen with her daughter inside. Had it not been for Deputy Dunn's quick actions, she would likely have faced some sort of homicide charge as well.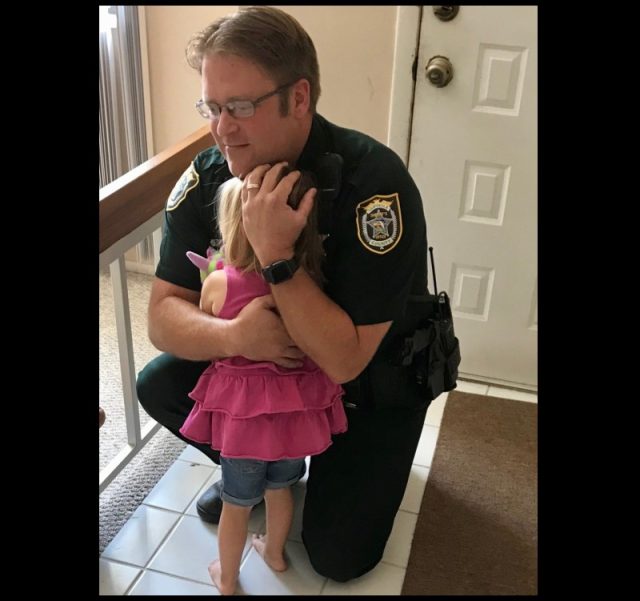 Casey Keller pleaded no contest to one count of felony child neglect. The charge carries a maximum penalty of 15 years in prison and a $10,000 fine. However, the little girl got a happy ending when she was reunited with the deputy who saved her life. "Sometimes we're able to have a moment like this that makes it all worthwhile," Deputy Dunn said. "I brought a little stuffed animal just to break the ice. She asked if that was mine, and I said, 'no, it's yours,'" he added. Even though his family is proud, Deputy Dunn doesn't think he is a hero. "It makes a lot of the bad things we see worth it," he said. "For sure."
The Seminole County Sheriff's Department posted on Facebook about the life-saving event. "Today Deputy Bill Dunn had a special reunion with this precious three-year-old girl he found unresponsive in a car Sunday," it reads. "He pulled her out, put her under air conditioning in his cruiser, and rushed her to the hospital. We're so glad to share that she's made a full recovery!" It was also reported the little girl is safe from harm and now resides with her dad.