After initiating a deadly shooting right next to his children, a man shot a police officer five times, leaving him nearly dead and severely disabled. However, instead of taking responsibility, the shooter's family has decided to sue the wounded officer for $700,000.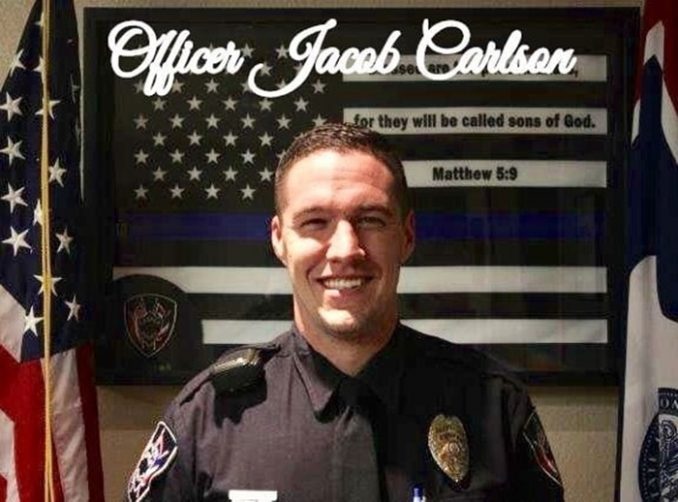 After receiving a tip that a man was allowing his children to drive, one as young as 3, Wyoming's Casper Police pulled over 38-year-old David Wolosin. As a sovereign citizen, Wolosin believed that he didn't have to follow U.S. law or comply with the police. However, officers never thought it would come to a decision between life or death.
After stepping outside of his vehicle, Wolosin brandished a gun and opened fire at police officers all within a few feet of his own children. With no choice but to defend themselves, Officer Jacob Carlson and Officer Randi Garret returned fire. Disturbingly, Wolosin even fired at the vehicle in which his children were sitting in an attempt to hit the officers, leaving the police no other option but to neutralize the threat to their lives and the children.
With Wolosin dead, his children were out of harm's way. Although Officer Garret was unharmed, the offender managed to shoot Officer Carlson 5 times. While at the hospital with "life-threatening injuries," Carlson screamed at doctors to amputate his legs in order to stop the immense pain, according to Blue Lives Matter. His heart even stopped five times during one of the emergency surgeries, making his recovery a medical miracle.
"One to my right shin, one through my right knee, one that is still in my left knee, and one to the pelvis," he detailed.
Officer Carlson was treated for a shattered pelvis, a severed artery in his pelvis, nerve damage from his pectoral muscle to his knee, and numerous infections. His heart is also permanently damaged from the repetitive internal CPR doctors were forced to perform to bring him back from the dead.
"I have nerve damage basically from my left nipple to my left kneecap and I have foot-drop on my left leg," Carlson explained. "The surgery killed all the nerves in my leg… I have to wear a brace all the time now to force my leg to do what it should do on its own."
Officer Jacob Carlson and his wife, Deputy Tiffany Carlson, hoped to focus on his recovery and having children. However, the wounded officer explained that the damage done to his pelvic region has left his groin with damage, making their dreams for a family difficult.
Although Carlson has suffered more than enough, the late gunman's family has decided to make things far worse. Wolosin's family members filed paperwork announcing their plans to sue the city, police department, and the two officers involved in the shooting. The family is demanding $700,000 for emotional distress caused to the children who were in Wolosin's car, alleging that the officers have caused unnecessary suffering, the Casper Star-Tribune reports.
Attorney Don Fuller lambasted the family's claim that the officers he's representing are the cause of the children's suffering. He reiterated that forensic investigators confirmed that the shots fired into the car in which the children were sitting came solely from Wolosin's gun.
"Rather than receive a verbal warning for allowing a 3-year-old to drive, [Wolosin] chose to shoot officers," Don Fuller said. "Now he complains that they shot back."
The district attorney already ruled that both Carlson and Garret's responses were justified and that they followed department policy when returning fire at Wolosin. Still, the family intends to force the officers through a costly and psychologically defeating journey through the court system.
"Officers Carlson and Garrett reacted in a commendable and appropriate way to protect themselves from a deadly and unprovoked assault upon them," then-District Attorney Michael Blonigen wrote to the investigating agent at the Wyoming Division of Criminal Investigation.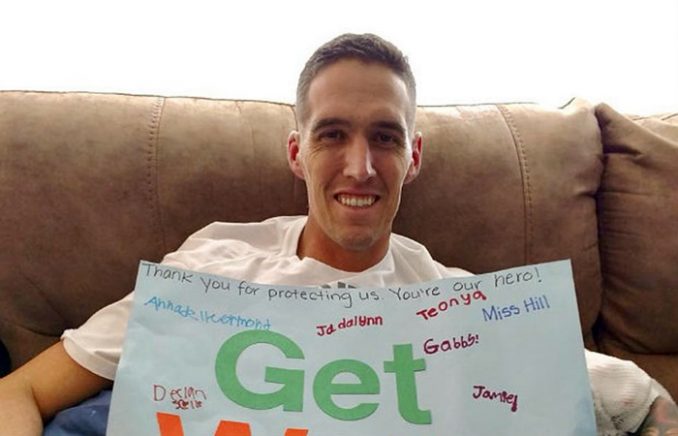 Officer Jacob Carlson explained that he's "not mad" at David Wolosin for shooting him or his family for suing, even though both actions have drastically changed his life for the worse. However, he just wants "to move forward and start fresh" but laments that he won't be able to until the lawsuit is worked out.
The Casper City Council and the police department are on the side of the officers and announced their intention to fight the frivolous lawsuit. Hopefully, Officer Carlson and his wife can move on with their lives and accomplish their dream of starting a family.