When an armed man tried to rob a passenger aboard a Chicago train, he learned the hard way that he had picked the wrong man to target in a robbery. This guy wasn't about to fall victim to crime. Instead, he was prepared to defend himself and his property by whatever means necessary — and he did just that.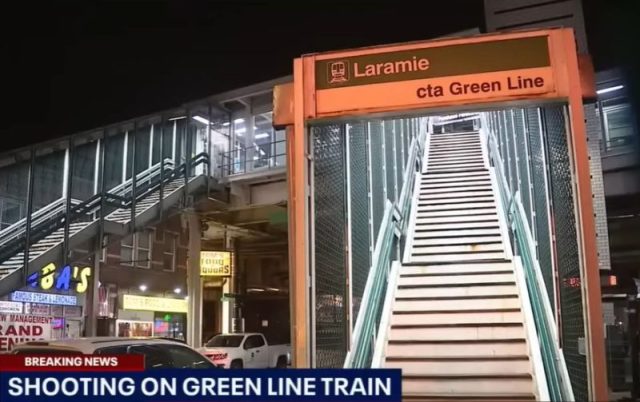 Darius Moss, a 33-year-old man with an already lengthy rap sheet, found himself on the wrong side of the law once again when he tried to rob the wrong passenger on a Chicago train. According to reports, Moss approached an unnamed 25-year-old man aboard a Chicago Transit Authority Green Line train near the Laramie Station around 5 p.m. on a Friday, intending to rob him, but he quickly found out, he had picked the wrong guy.
As luck would have it, the suspect's intended victim holds a concealed carry license and a Firearms Owner's Identification Card, and he wasn't about to go down without a fight. Instead, he pulled out his own gun and shot Moss, who allegedly fired his own gun too. Unsurprisingly, the concealed carrier turned out to be the better shot, hitting the suspect in the leg. The intended victim, on the other hand, was uninjured.
Following the shooting, Darius Moss, who was hospitalized in fair condition, was reportedly arrested on two felonies. He was charged with armed robbery with a firearm and being an armed habitual criminal, according to The Blaze. As the latter change seems to indicate, the incident on the CTA wasn't Moss's first run-in with the law. Instead, the suspect was discovered to have quite the rap sheet.
According to CWB Chicago, Moss was charged with misdemeanor theft in 2021 after a Dunkin' Donuts employee called the police, saying someone stole the store's cash register. After receiving the report, officers reviewed area surveillance camera feeds and spotted a man walking into the Jackson Blue Line station with a cash register. That man was Darius Moss.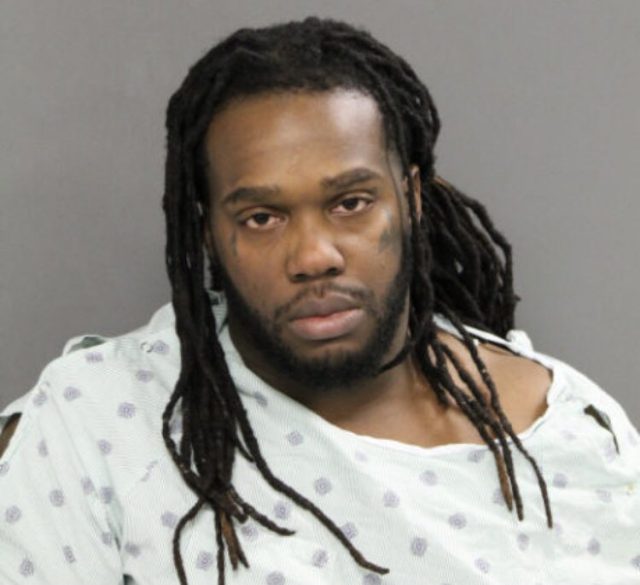 After officers found Moss sitting on the train with the stolen register, they arrested him. He was on parole for robbery at the time, prosecutors said. Moss was released on a recognizance bond, but not before Judge Arthur Willis told him, "You're lucky you weren't charged with something greater than theft."
Of course, that wasn't his first run-in with the law, either. He was also arrested in 2018 after being accused of threatening to shoot a TJ Maxx security guard who tried to stop him from stealing $111 in merchandise, CWB reported. The guard told police that Moss was repeatedly warned, "I have a 9-millimeter — what are you going to do?"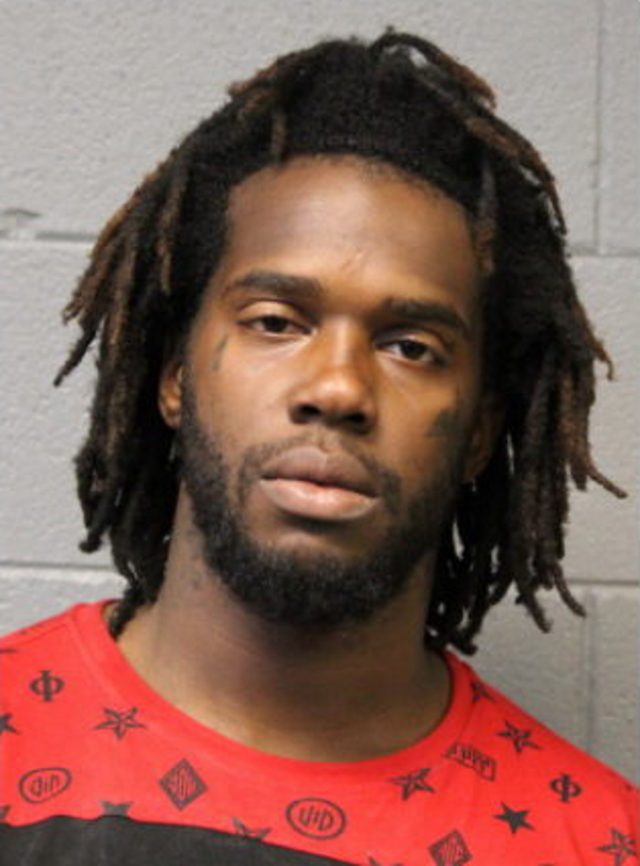 After trying to stop Moss at the store's escalator, the loss prevention agent backed off. A description of Moss was given, and his facial tattoos helped cops recognize him when he was spotted in the 300 block of South Plymouth Court. Cops stopped him, the guard identified him as the suspect, and officers then searched his bag. The TJ Maxx merchandise was discovered inside, and Moss was arrested. However, he was freed after Judge Michael Clancy set bail at $50,000 and Moss posted a $5,000 deposit bond.
Again, this wasn't his first arrest. Two months prior to the TJ Maxx incident, Darius Moss was also charged with soliciting charitable contributions without a license after allegedly approaching people with flyers seeking donations for a "basketball team." Sadly, it seems one arrest after another hasn't made a difference in deterring Moss from his life of crime. Hopefully, a shot to the leg might do the trick since the judges he's faced don't seem to see an issue with letting him out of his cage to criminalize the community time and again.