Four teens picked out a target, made him stop, pistol-whipped him, stole from him, then kidnapped him. Throughout the whole thing, they never bothered to check who he was. Bad move.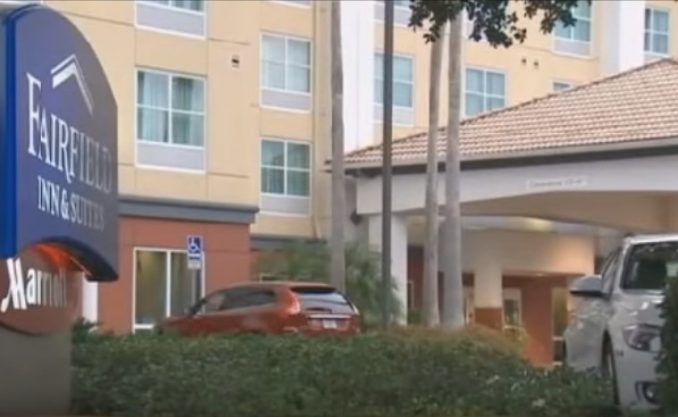 Dante Askins, Gregory McDonald, Levanti Redding, and Montez Taylor went on a violent crime spree they would quickly come to regret. The four Florida high school students, ranging from 15 to 19 years old, were taken into custody after they allegedly carjacked and kidnapped a Texas man who was on vacation with his family in Orlando. Little did they know, they had picked the worst possible person to try to make their victim.
Gregory McDonald (who was identified as 19 by Fox News but 18 by the Orlando Sentinel), Dante Askins, 18, Levanti Redding, 16, and Montez Taylor, 15, confronted their intended victim at gunpoint on a Wednesday night while he was packing up his car in the parking lot of the Fairfield Inn in the International Drive tourist corridor. The high schoolers pistol-whipped the man before tying him up, robbing him of his wallet, and forcing him into the backseat of his car.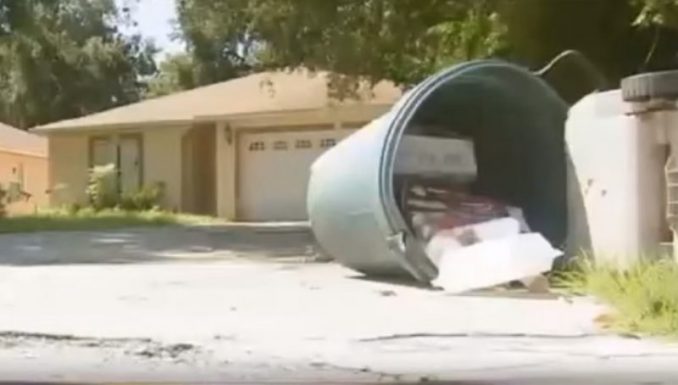 Over the next two hours, the suspects allegedly drove around with their abducted victim bound in the backseat before his wife contacted the vehicle with OnStar. "The OnStar representative placed a call to the vehicle and heard someone screaming for help," Sheriff Jerry Demings said. The teens must have panicked and decided to make make a run for it in a desperate attempt to get away with what they had done.
The suspects quickly abandoned the stolen SUV at a vacant drug house and fled on foot, according to the Orange County Sheriff's Office. But, it was too late. They'd soon find out the man they had kidnapped was Armando Alaniz, a federal agent with the Bureau of Customs and Border Protection. Although they had left him trapped inside the abandoned vehicle, the agent was able to slip out of his bonds. Records show Alaniz later received four stitches to close a scalp wound from being pistol-whipped, but that was nothing compared to what these "boys" were about to face.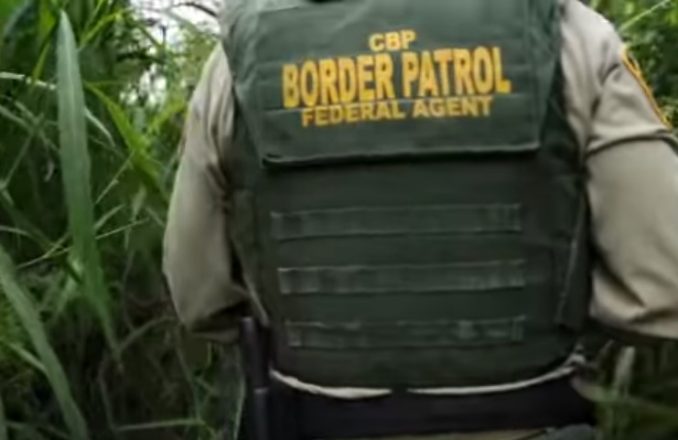 Unsurprisingly, all four suspects were quickly apprehended. Arrest records for Dante Askins, an alleged member of the Death Over Mercy street gang, show he was found driving a stolen car the following day, less than a mile from the previous night's carjacking, Orlando Sentinel reported. With the carjacking and kidnapping being the 18-year-old's sixth arrest, he was held without bail in the Orange County Jail.
Perhaps most troubling, though, Askins was previously charged as an adult when he was 16 years old — only a couple years prior — with attempted murder in connection with a drive-by shooting targeting a member of the rival Gorilla Gang, Fox reported. The charges were eventually dropped against the teen, but long prison sentences were handed down to his two co-defendants in the case. He might have gotten off easy before, but he wasn't going to be so lucky this time, considering he was an adult when he decided to commit the carjacking and kidnapping.
The other three suspects were taken into custody the same day as Askins. The 15-year-old suspect, Montez Taylor, was accompanied by his parents as he turned himself in at Orange County sheriff's headquarters the Friday morning following the carjacking and kidnapping. Redding, the 16-year-old suspect, was arrested just hours later, and McDonald was arrested that night, according to Sheriff Demings.
After their arrest, the two younger teens, who also had previous run-ins with the law, were held at the state Juvenile Detention Center in Orlando. McDonald was held on no bond until a bond hearing could be set. It was unclear, however, where McDonald was being held. One thing is clear, though — the sheriff wasn't happy about what these "boys" had done.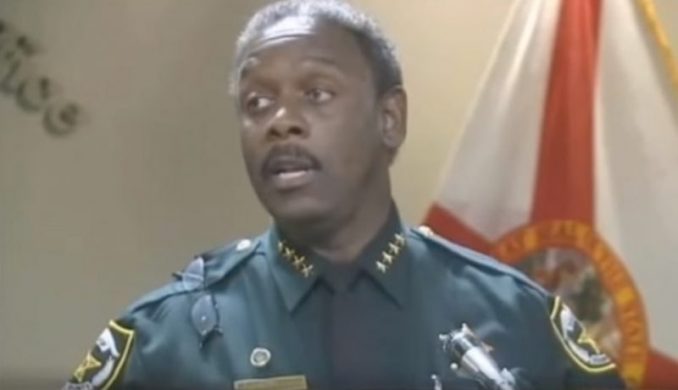 Sheriff Demings sent a clear message that he doesn't play around with such forms of thuggery in his town as all four of the teen suspects were arrested. Not only will the increased patrols in the International Drive tourist district continue, but Demings will make an example out of those who are caught terrorizing innocent people. Proving just that, the high schoolers were charged with armed kidnapping, carjacking with a car, and aggravated battery with a firearm.
"These high school students were playing a dangerous game, and they got caught playing a dangerous game," Sheriff Demings said, adding that detectives will work to determine whether all of the teens belong to gangs. "If you are coming to our community with criminal intent, we want you to think twice about it." And, many agree, that's the perfect attitude for any sheriff to have, regardless of how young the criminals they catch might be.