When a FedEx delivery driver stumbled upon a serious car accident, he immediately pulled over to help. However, once he heard that a little boy was still trapped inside the wrecked vehicle, he immediately sprang to action — and it was all caught on video.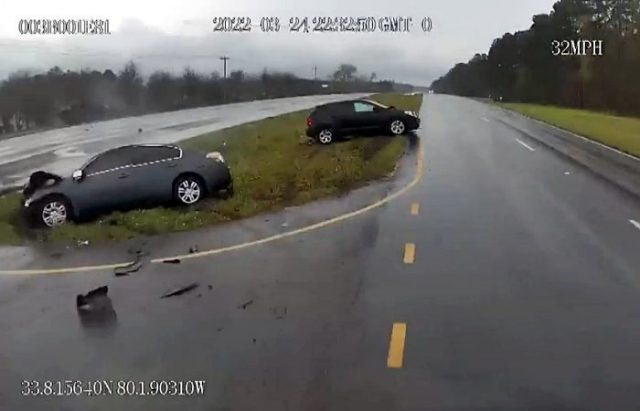 Damien Rose was looking forward to a quiet evening after completing his shift as a FedEx delivery driver in South Carolina. What he didn't anticipate was that his drive home would entail coming to the rescue of a terrified little boy.
Rose was traveling down a highway in Moncks Corner when he was forced to slow down for a major car accident involving two vehicles near the median, WYFF reported. Instead of squeezing around the accident, Rose trusted his instinct, which told him that the people involved needed immediate help.
"I just happen to see smoke coming from out of the distance and saw the two cars and was like automatically I knew it was an accident," Rose said.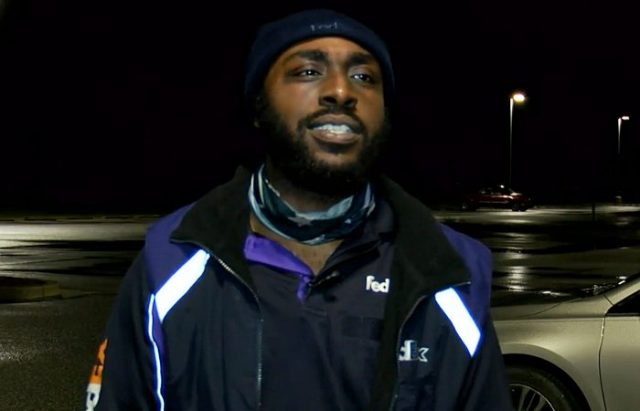 Rose parked the truck and rushed out to see if anyone was injured since the people involved seemed to be alright and were standing outside of their vehicles. Just then, he heard three words that sent his pulse racing.
"Soon as I got there I heard a lot of screaming and yelling and they were saying, 'get the kid, get the kid,'" Damien Rose recalled.

"It was just a first instinct of, 'I'm not gonna let anybody die or anything like that,'" he told WRAL.
The kid in question was a little boy who was still strapped in his car seat inside one of the wrecked vehicles. With smoke seeping out from somewhere under the hood, Rose knew he had no time to waste if he was going to get the child to safety.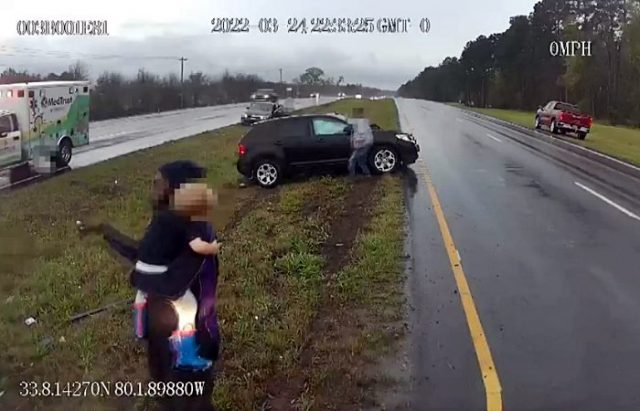 Damien Rose pried open the door, unbuckled the terrified child, and rushed him away from the car. The FedEx truck's security camera captured the little boy laying his head on Rose's chest as he carried him away.
Rose then noticed that a woman was trapped inside the other vehicle. Although there appeared to be no immediate threat of danger, he still rushed in to help. When he couldn't open any of the doors, he eased her fear by promising to wait with her until emergency crews arrived.
"Her husband said that she was stuck but I couldn't get her out," Rose said. "I went to the other side to try to get her out again and pull the door but it still didn't work."
Rose said both families were relieved that he stopped to come to their aid. While they thanked him, he admitted that he's the one who feels grateful to be able to help. He explained that his grandma was once in a similar accident and he's glad someone was there to save her as well.
Rose said he hopes this heroic video will send a message to others, that, "If you're in public, and you see anything, even if it's not an accident, just anything in danger, you should actually tend to be safe for yourself, be cautious and everything, but you should react and tend to it."
No further details were released about the accident. However, all involved are incredibly grateful that Rose was there to assist and comfort them until emergency first responders arrived. As for the hero, he's hoping his efforts result in good karma.
"Hopefully blessings come back. It always comes back. I never trip about things like that," Rose said.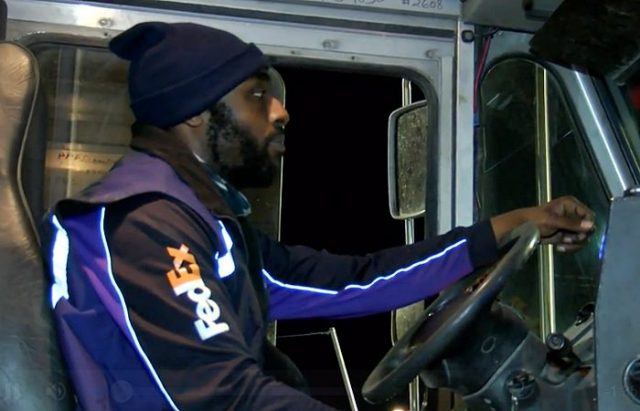 Damien Rose is a hero in every sense of the word. He not only risked his own safety to remove a child from danger but he even stayed with another victim to offer them some comfort until they could be rescued.
Our humanity is based on how willing we are to go out of our way to help one another. Even if those involved in the accident weren't in immediate danger, the fact that this man didn't hesitate to place himself in a possibly risky situation speaks volumes about his character.